Food
The Top 10 Seafood Markets in Lagos Nigeria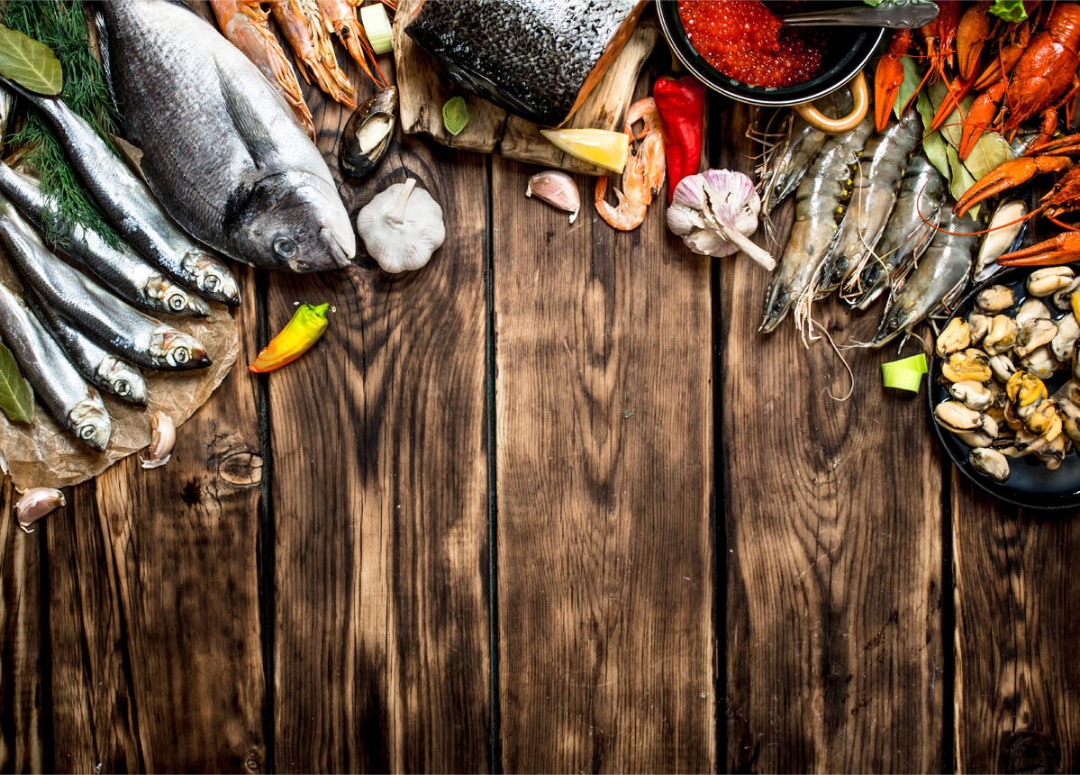 Seafood is consumed in various parts of the world as it is very nutritious and great tasting. Almost every region, including Lagos, has markets where you can purchase different seafood. Lagos is home to the largest seafood and fish markets in West Africa. This is possible because Lagos has the sea on every side, making it a hotspot for tourism, vacationing, and even fishing. So if you are a seafood lover in Lagos, whether a resident or tourist, be assured that you can get the fresh seafood of your choice in the various seafood markets in Lagos.
Most of these seafood markets in Lagos also offer a variety of seafood at low prices. This article will discuss the top ten seafood markets in Lagos and why people love them. Are you curious about the top ten seafood markets in Lagos? Keep reading to find out more about them.
Find Out the Top 10 Seafood Markets in Lagos Nigeria
Lagos is a beautiful city to enjoy seafood, with numerous seafood markets scattered within its environs. Below are the best ten seafood markets you can find in Lagos:
One of the things Epe is known for is this fish market which thrives primarily because of the efforts of the area's residents and the aquatic life in the lagoon area. Located close to the Northern axis of the Lekki Lagoon, the Epe fish market is a haven for freshwater fish, which is relatively abundant in the area. Most seafood lovers would find this market quite pleasing as the seafood being sold is always in ponds swimming or freshly woven baskets alive and well.
Asides from its regular supply of fish, other aquatic games like snails, tortoises, and alligators are also readily available in the market. So seafood lovers get a shot at a variety in this market. You also get to take in the active buzz of market stalls while shopping.
If you are searching for a home of seafood in Lagos, then the Apapa Fish Market is just where you need to go. The seafood available here is not limited to fish alone, as you can also get shrimps, periwinkles, and crabs, which are usually fresh. In addition, the market offers a variety of fish, often in baskets. Retailers in seafood also find shopping in this seafood market quite convenient as it provides wholesale. As an added advantage, you get a canoe ride to and fro while shopping in this market. It is one of the top seafood markets in Lagos state.
The Ojah Fish Market is in Badagry on Lagos Mainland and close to the Benin Republic border. Due to its proximity to Nigeria and Benin, the fish market enjoys patronage from the citizens of both countries. One thing that attracts people is the large variety of fish and exotic aquatic animals the market offers.
In addition to buying fresh seafood, you can also enjoy the savory taste of smoked fish, which the market is famous for. Also, this market gives you plenty of seafood options to choose from.
Initially, Makoko was known as a floating slum as most houses were on the water. In recent times, however, its thriving seafood and fish market is steadily opening the community to business opportunities and interactions. The Makoko fish market is found in the Yaba area of Lagos, and you can get to it from either Iwaya, Adekunle, Sabo, or Third Mainland Bridge.
As with most fish markets in Lagos, this market offers various fishes like salmon, herring, tuna, and catfish. Also, you can get other seafood like prawns, shrimp, lobsters, squids, and crabs. You can always trust the freshness of the seafood sold in this market, with fish having crystal eyes and gleaming skins.
Ijora Olopa Seafood Market
Ijora Olopa Seafood Market is situated in Iganmu on Lagos Island and is a significant seafood market in the city. Aside from the common fish species available in the market, you can also purchase seafood like prawns, crabs, and lobsters. Although most of this seafood is frozen, they are usually fresh, healthy, and fit for consumption as they are stored in excellent storage conditions. The seafood market is also a thriving hub that attracts people from far and wide, much to the delight of the area's residents. Amazingly, seafood prices here are pretty cheap and affordable compared to other seafood markets. That's one of the reasons it is one of the top seafood markets in Lagos.
Your seafood adventure in Lagos is incomplete without visiting the Liverpool Fish Market. The market is located under Liverpool bridge and welcomes thousands of visitors daily. The seafood here comprises several fish species, including tilapia, herring, catfish, and salmon, which are often fresh from the water.
You also get to enjoy the delicious taste of your favorite seafood as the market is known for its locally made smoked fish and crayfish. Also, you can enjoy a boat ride while visiting this market, as the market provides patronage for boat owners.
Victoria Island Fish Market
Arguably one of the best places to get seafood in Lagos, Victoria Island Fish Market welcomes you to a world with seafood at its best. The market is behind Nigerian Law School Bus-stop on Lagos Island, specializing in the sale of fish. Amazingly, the market attracts residents and tourists from Victoria Island and Lekki due to the many fish species available. Here fish are kept on tables for display and sale, most of which are usually fresh.
Another place to shop for your favorite seafood is Oyingbo Fish Market which is right on Herbert Macaulay Way, Lagos Island. The market sells and purchases fresh seafood, including snails, oysters, crabs, periwinkles, and even lobsters. In addition, you also find the best dry fish and stock fish here.
One thing that sets this market apart from similar markets is that other foods like yams, vegetables, pepper, beans, tomatoes, meats, and garri are also sold there. Thus, making it your number-one stop for your household food shopping.
Situated right under the Falomo Bridge, this market is a go-to haven for fish lovers as the market offers a wide selection of fish for purchase. One beautiful thing about this market is that most fish sold here is fresh, as fishermen bring their catches to sell just as they get off work. Also, its proximity to Lekki and Victoria makes it a point of call for seafood lovers in such areas. From tilapia and herring to salmon and tuna, you are sure to get great-tasting fish for your fish pepper soup.
The Ijeh Market is located in Dolphin Estate and is a great place to purchase seafood in Lagos. Several kinds of seafood sold here are affordable, including fish, prawns, shrimp, snails, lobsters, and crabs. Also, the market offers not only seafood, but there is a section for other foodstuffs like rice, beans, garri, cassava, maize, and even food. Thus, you can purchase all your family's food without moving from one market to another.
With relatively affordable prices and being close to Ikoyi, Obalende and Dolphin Estate residents find this market pretty essential whenever they need food items.
Conclusion
Lagos is one of the most developed cities in Nigeria, with several tourist attractions, thus attracting a large number of tourists. The coastal region is also surrounded by water, making it abundant in seafood of various kinds and resulting in a blooming trade in seafood. As a result, there are several seafood markets where you can walk in and pick your favorite seafood.
Asides from the seafood markets mentioned above, there are still several others that you can try out. We, however, recommend that you visit any of the above-mentioned seafood markets whenever you are in Lagos, and you will definitely not regret it.