Travel
The 10 Best Restaurants in Port Harcourt, Rivers State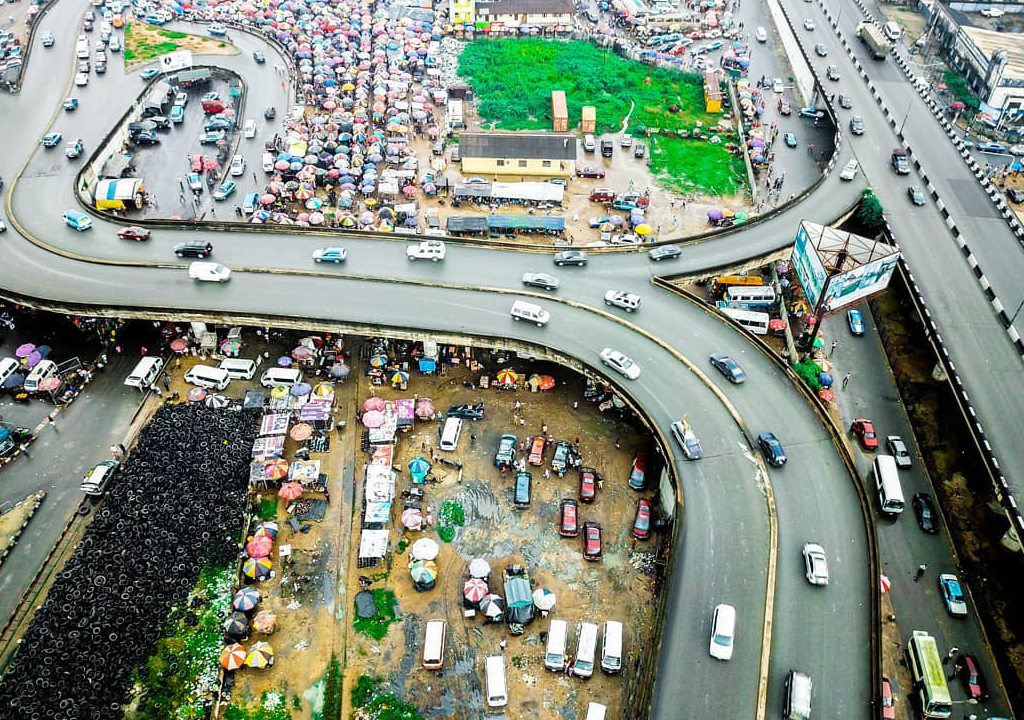 Port-Harcourt city is one of the most populous cities in Rivers State, Nigeria. It is also a major tourist destination known for its beautiful beaches and lush vegetation. The city has a tropical climate, with hot, humid weather all year round, which favors outdoor scenery, sit-outs, and restaurants.
It is noteworthy to mention that some of the top restaurants in PH are also the best in the South-South region of Nigeria, catering to a variety of consumers' tastes.
Here are some of the 10 best restaurants in Port-Harcourt city.
Check Out the 10 Best Restaurants in Port Harcourt, Rivers State
1. Native Tray, GRA, Port-Harcourt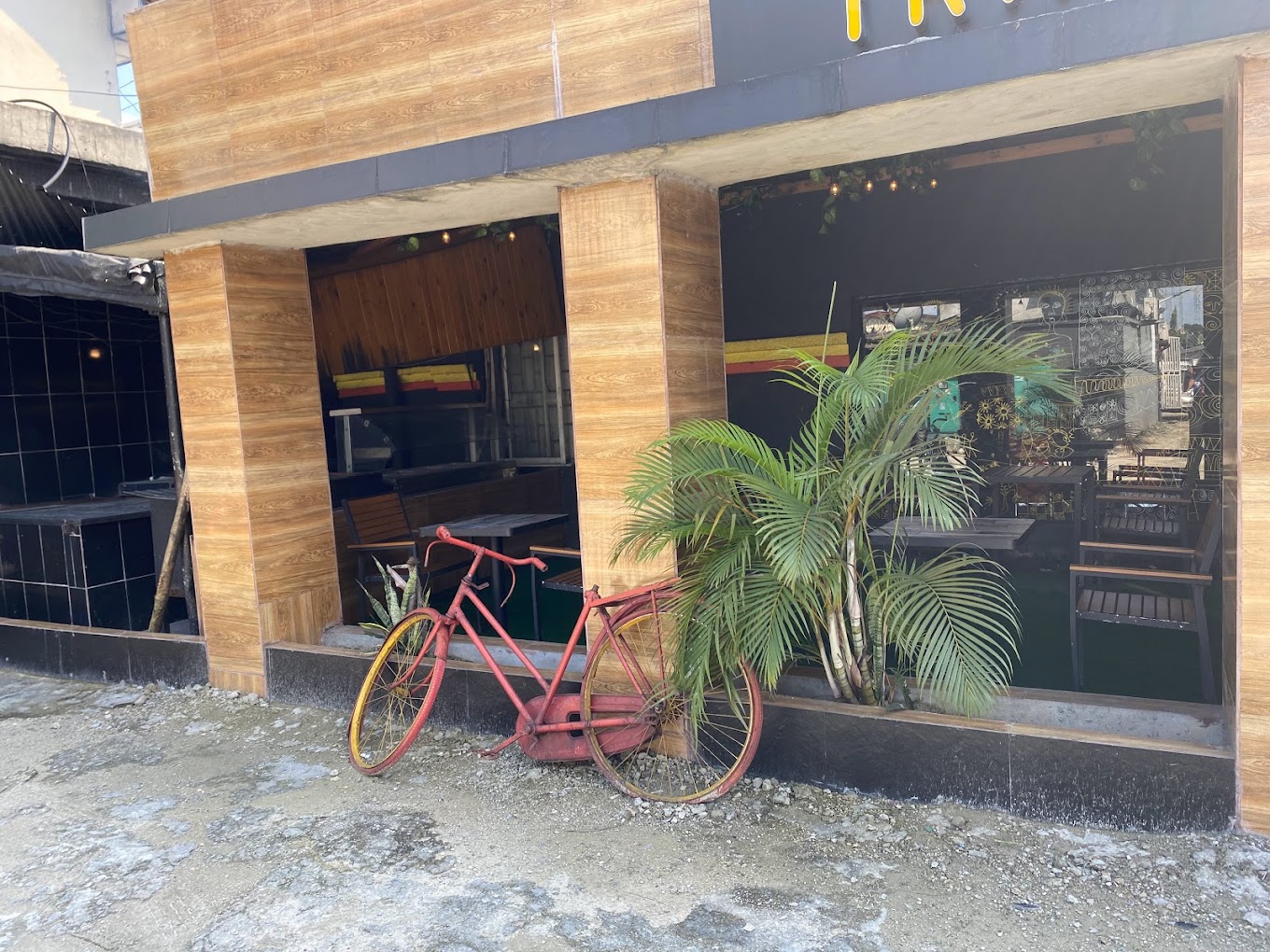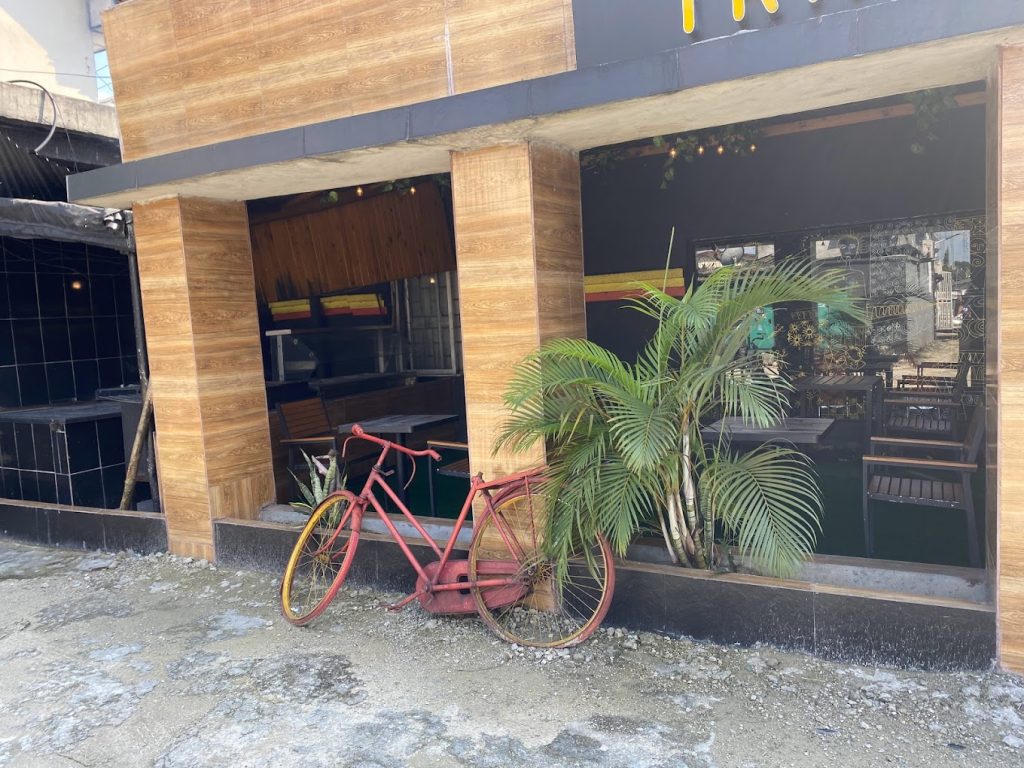 Native Tray is one of the best restaurants in PH, Garden City.  Providing guests with a distinctive taste of African cuisine, it is a restaurant with a difference.
The restaurant is decorated with brilliant and colorful shades, hand-crafted furniture, and African artifacts to give off a classic African vibe. A range of foods are available on the menu, from modern African cuisine like jollof rice to traditional Nigerian fare like "esie ewu" and "nkwobi." A wide variety of African flavors, ingredients, and spices are highlighted on the menu. A variety of beverages are also available at the restaurant, including both traditional cocktails and freshly squeezed juices. A sure treat at this restaurant is a guarantee.
Address: The address is 10A Obiakpor Street, off GRA Phase 2, Port-Harcourt.
Opening Hours: 12 PM–10 PM
Prices: ₦1,200 ($2.68) and above.
2. KFC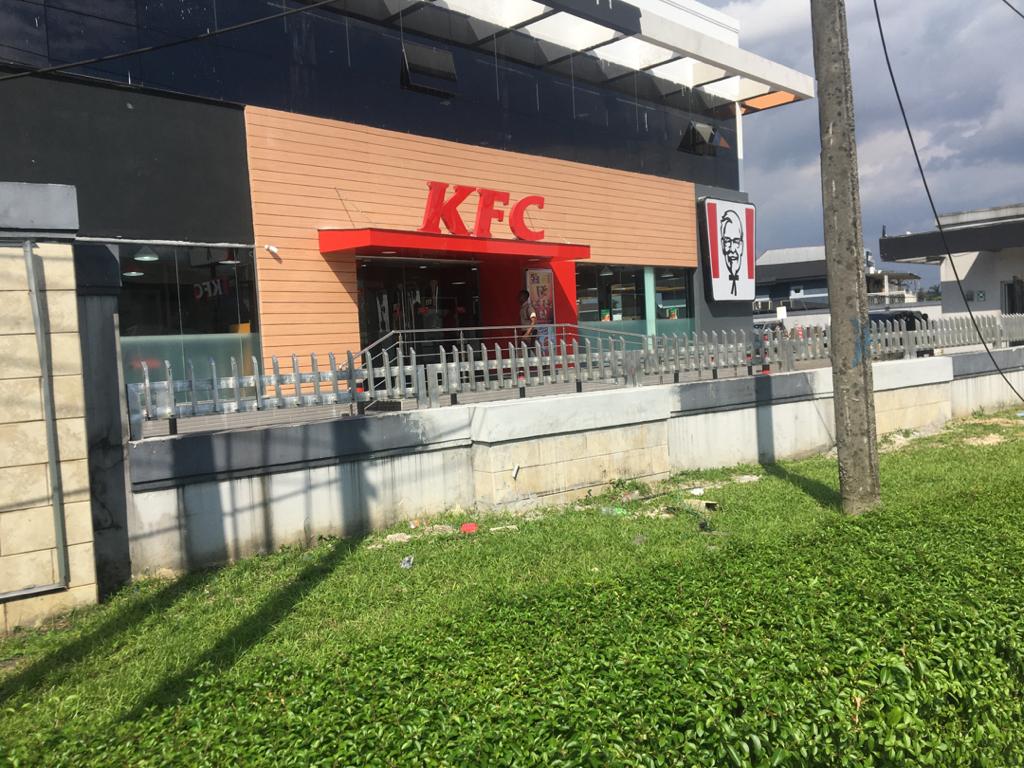 In the city of Port-Harcourt is this well-known fast food restaurant, KFC.
KFC is one the top restaurants in PH for lovers of white meat, popular for its signature buckets of fried chicken that are fried to taste and offered with a broad choice of sauces and dips.
A selection of burgers and sandwiches are also available at the restaurant, including both traditional favorites like the Big Bash and innovative innovations like the Belly Buster. In addition, KFC serves a variety of salads, snacks, and sides like coleslaw, macaroni & cheese, and mashed potatoes.
KFC is open seven days a week and offers delivery services for customers in the area. The restaurant has a modern, comfortable atmosphere and is known for its friendly and courteous staff making. The restaurant is usually quite busy, so it is best to go early to avoid long wait times.
Address: 30 Woji Road, GRA Phase 2, PH.
Opening Hours: 11 AM–10 PM.
Prices: ₦800 ($1.78)-₦11,000 ($25)
3. Casablanca Restaurant and Sports Bar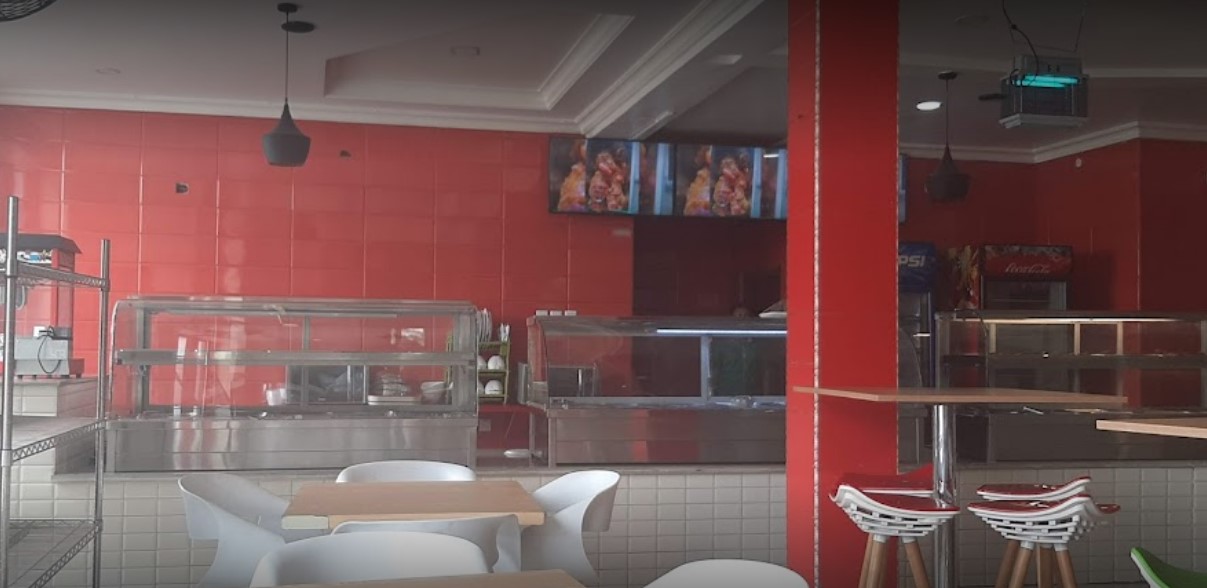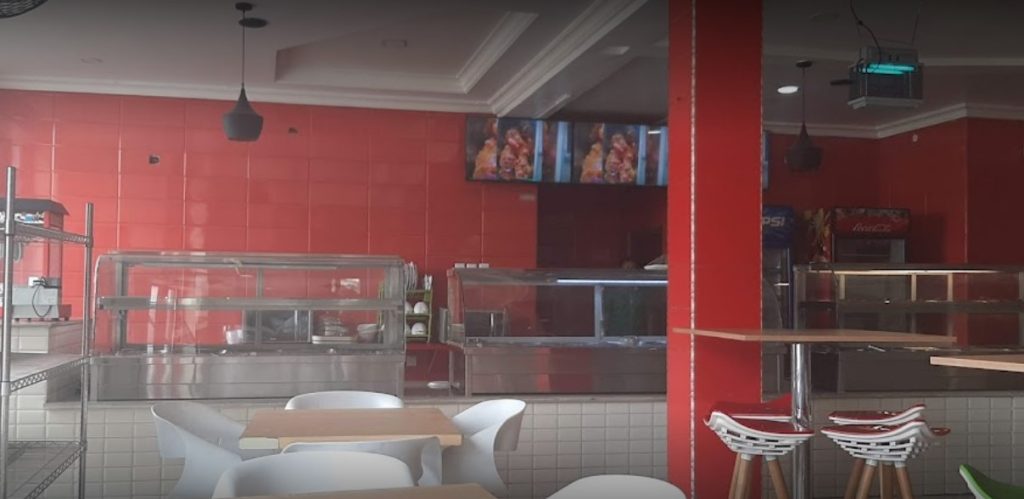 Another excellent dining option in Port-Harcourt is Casablanca Restaurant and Sports Bar. This restaurant is not just one of the best restaurants in PH, but also a very popular one, mainly because of its nightlife.
Casablanca is open around-the-clock and offers its customers a vast selection of delectable savory meals (both national and international). To create the freshest dishes you'll ever eat, they combine locally sourced, farm-raised meats and poultry with wild-caught seafood.
Their famous Farmer's spaghetti includes little-neck clams, crisp carrots, and big prawns.
Casablanca Restaurant and Sports Bar are one of the top restaurants in Port-Harcourt that serves the best Afang soup—a delectable vegetable soup native to the Efik people of Akwa Ibom and Cross Rivers State in the whole city.
Address: Abacha Road, New GRA, PH.
Opening Hours: 24hrs
4. Jevinik Restaurant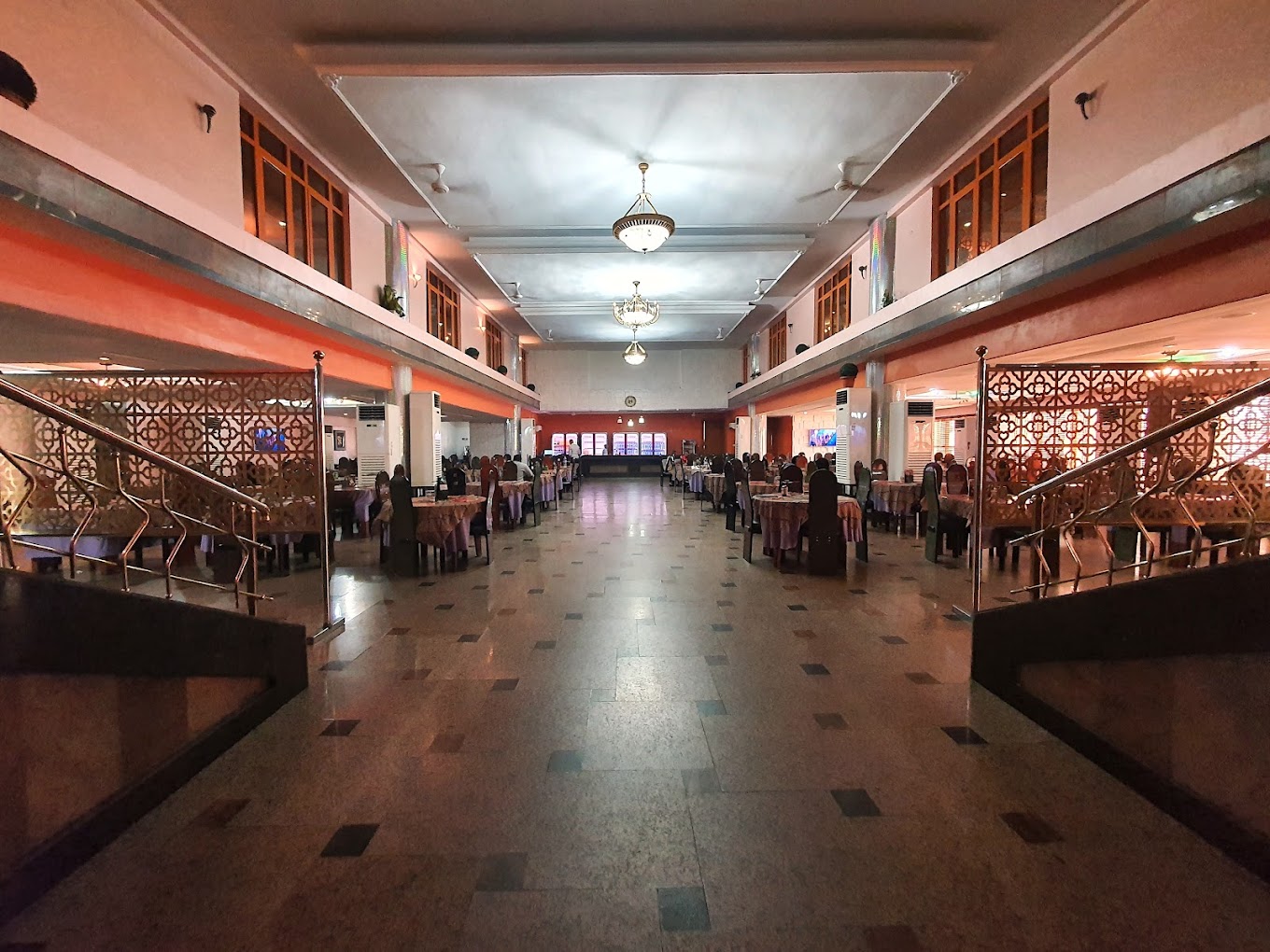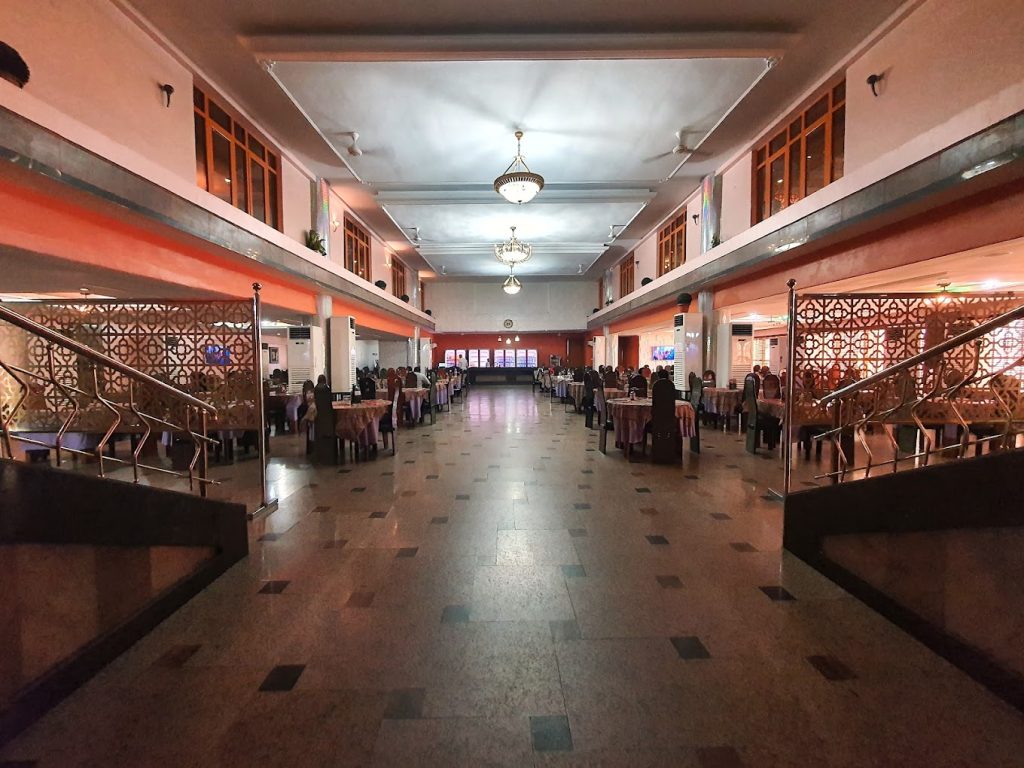 Jevinik Restaurant is one of the best restaurants in PH city in terms of aesthetics and decor of the interior, and delicious Nigerian food that is prepared with the utmost care and quantity for the customers' enjoyment.
The menu, exquisitely displayed by waiters on mobile devices, includes all of your favorite Nigerian Efik dishes, including editang, edikang ikong, afang, and many others; staples like jollof rice and chicken stew; and daily specials like banga soup, eforiro, mama's delight, snail soup, and fisherman soup prepared from scratch and well-priced.
At Jevinik Restaurant, you'll get value for your money.
Address: 57 Tombia St, Rumueme, Port-Harcourt.
Opening Hours: Monday-Saturday (9AM-10PM)
Prices: ₦2,500 ($5.6) -₦8,800 ($20).
5. Buns & Batter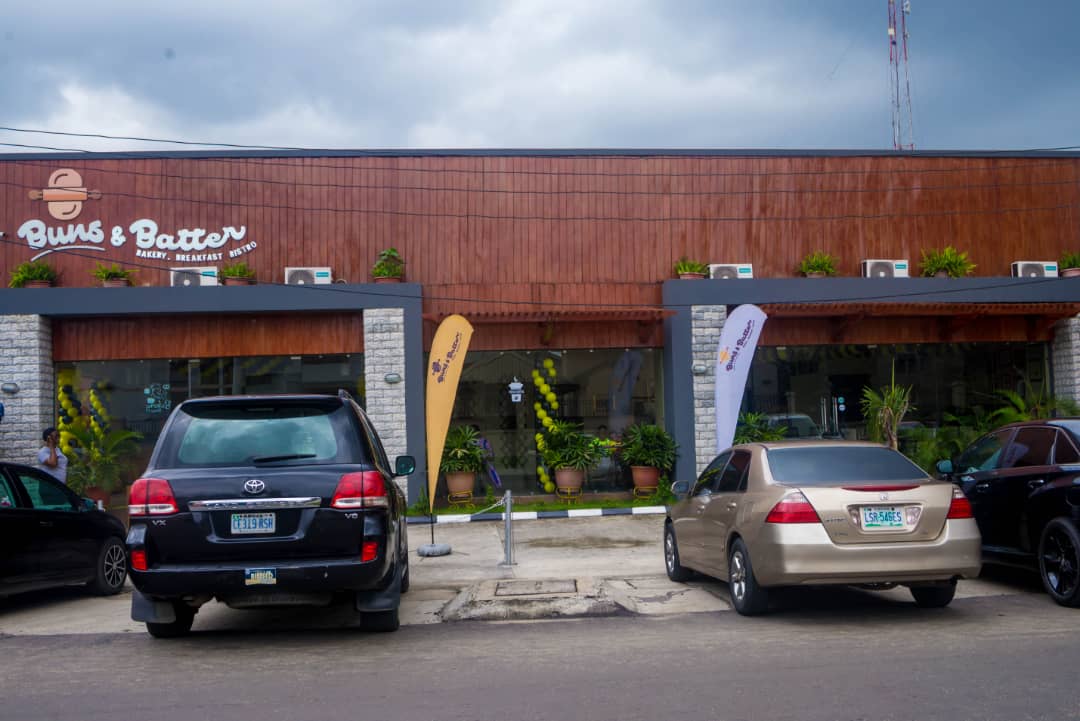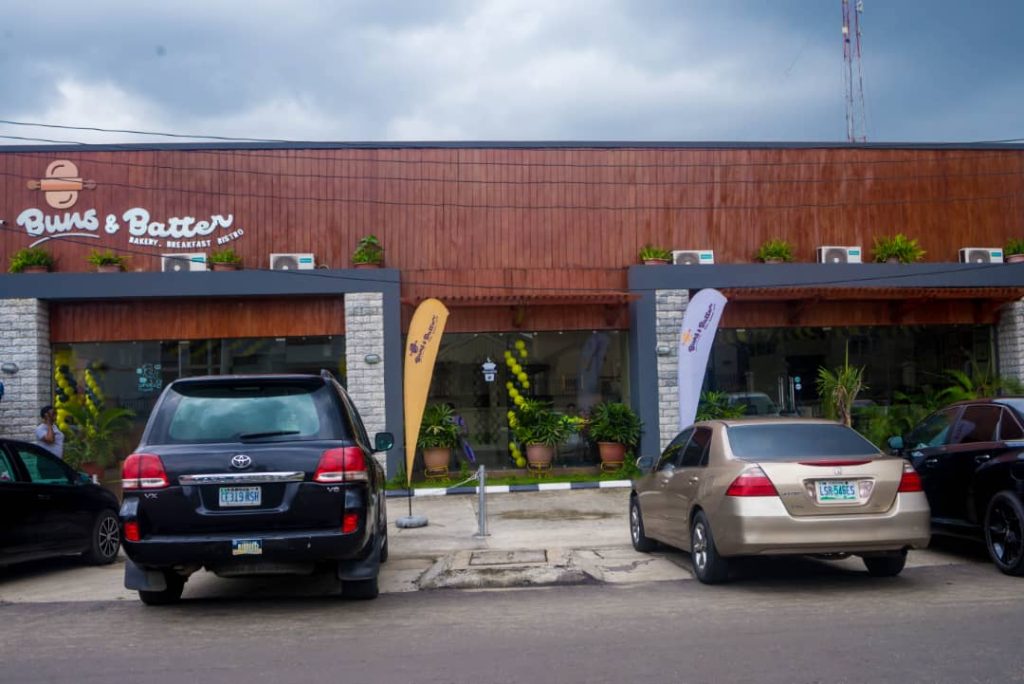 For bread and pastry lovers looking for a wonderful variety of freshly baked goodies, healthful baked snacks, as well as exquisite breakfast, lunch, and supper alternatives in a homely and friendly atmosphere that makes you feel nostalgic after every experience, Buns & Batter is one of the best restaurants in PH to visit.
Everything from breakfast items to burgers, sandwiches, and subs to main courses, pleasure platters, desserts, and beverages are available on their menu.
Address: 45 King Perekule Road, GRA Phase II, Port-Harcourt.
Opening Hours:
Mon-Sat: 7:30 am-9 pm
Sun: 12 pm-8 pm.
6. Asia Town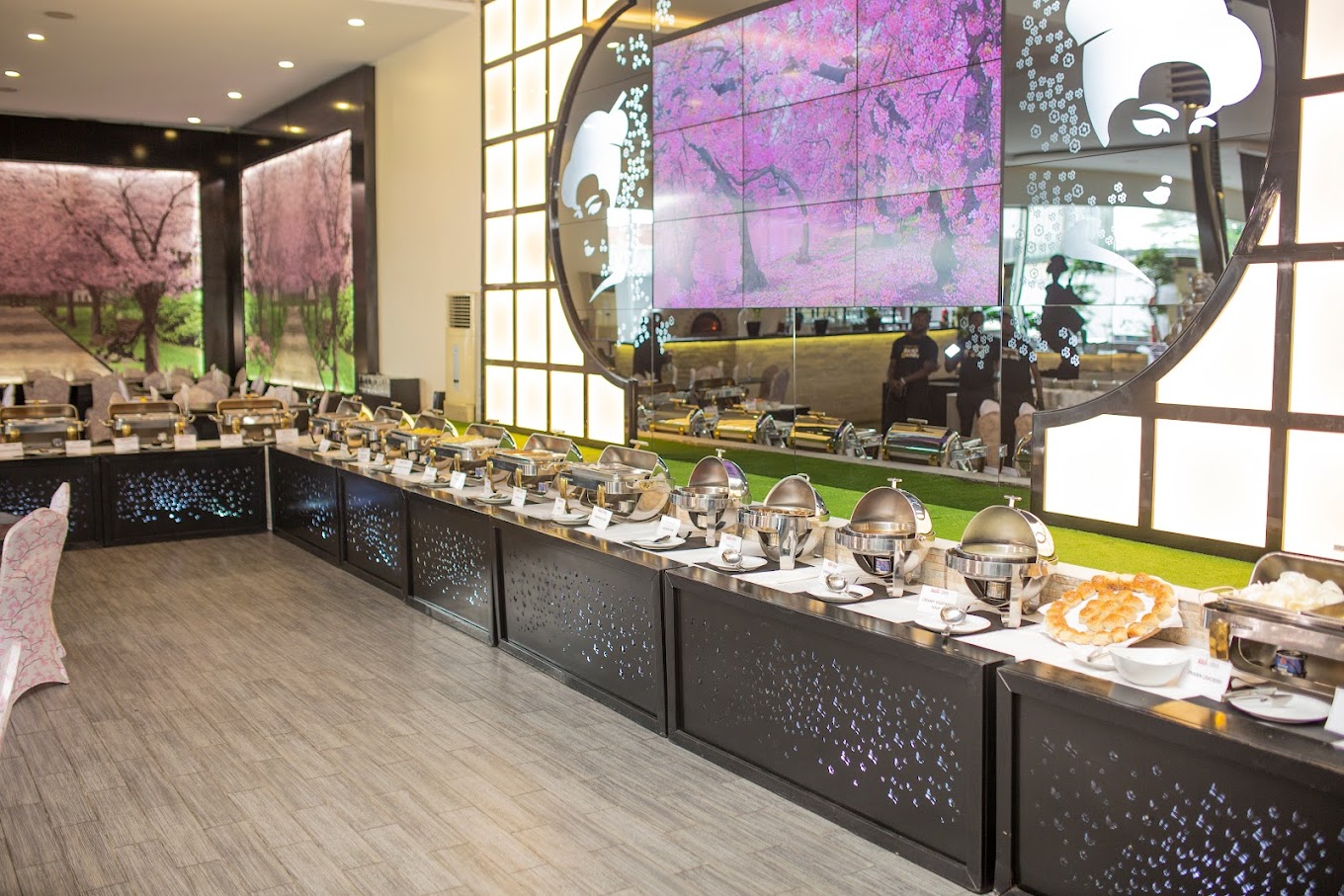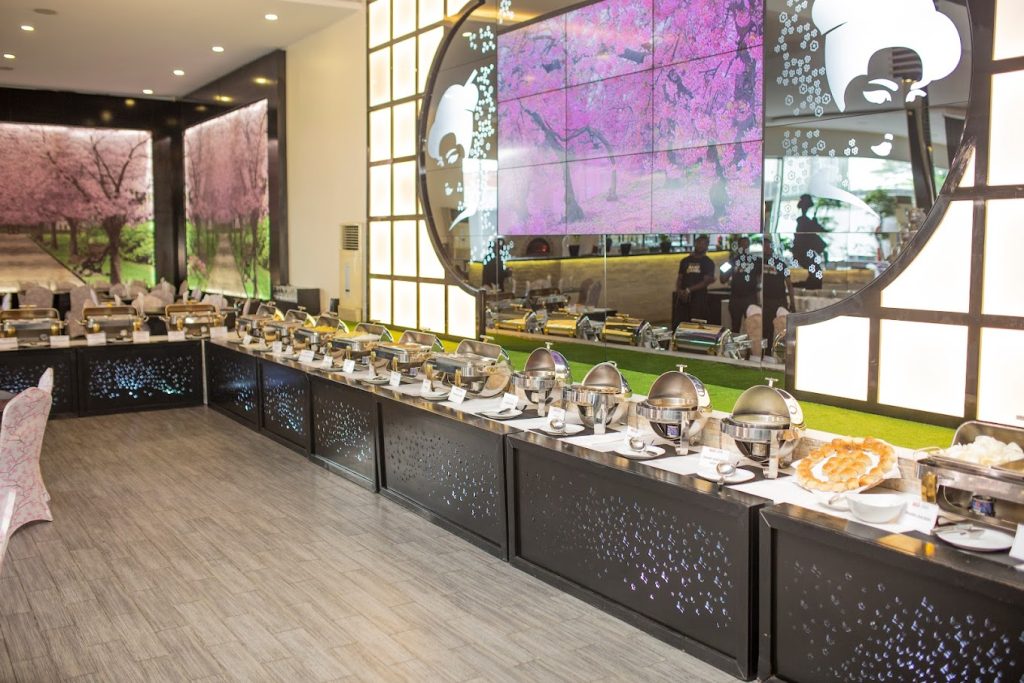 Asia Town is a great place to hang out for lunches, dinners, after-work meetings, and chillouts, and it is situated in the center of the oil-rich city of Port-Harcourt. This restaurant is one of the top restaurants in PH for anything Asian cuisine.
With a novel fine dining experience in an exclusive Asian-inspired setting, the menu offers incomparably well-prepared Asian mock-up delicacies such as chicken noodle soup, light Chinese chicken soup, and margarita homemade tomato sauce, etc.
Address: 38 Forces Ave, Old GRA, Port-Harcourt.
Opening Hours:
12NOON-10:30 PM (Lunch)
Prices: ₦3,000 ($6.69) and above.
7. Michael Gardens Restaurant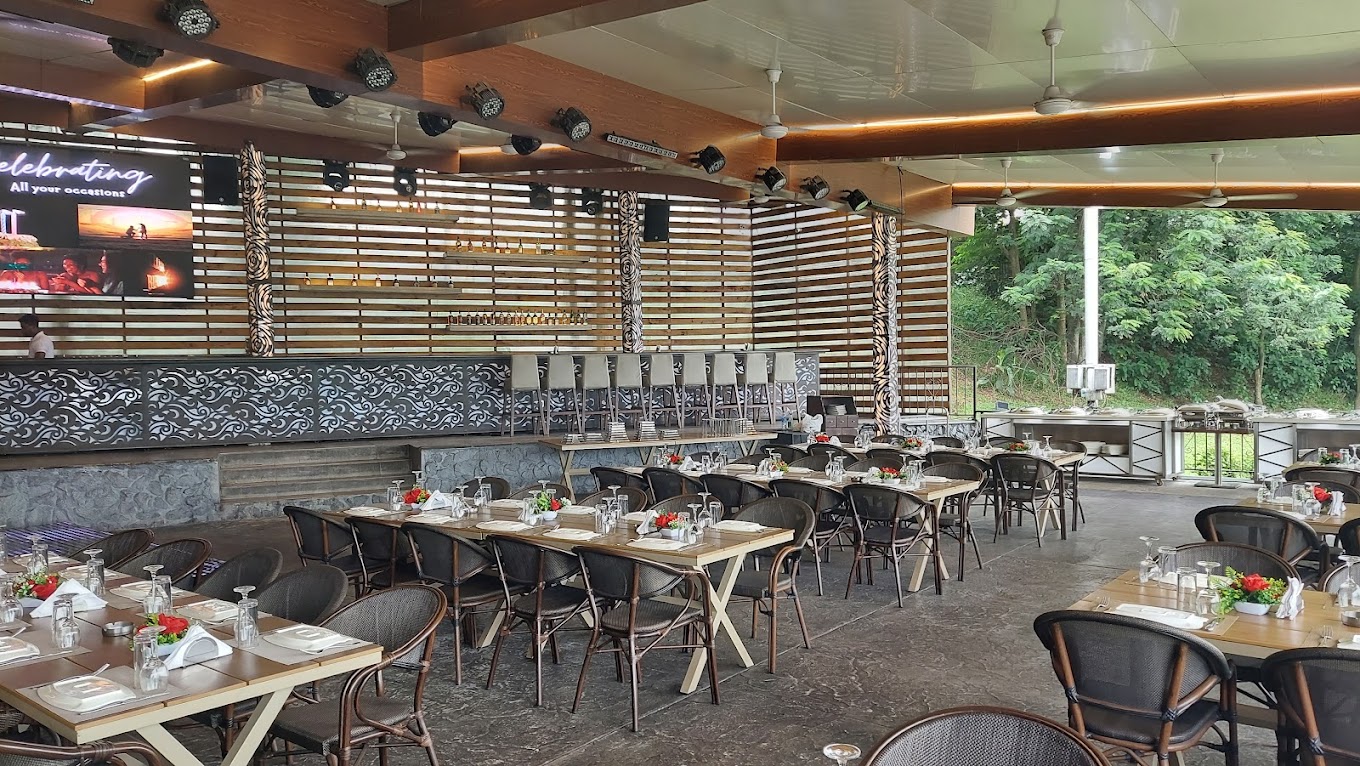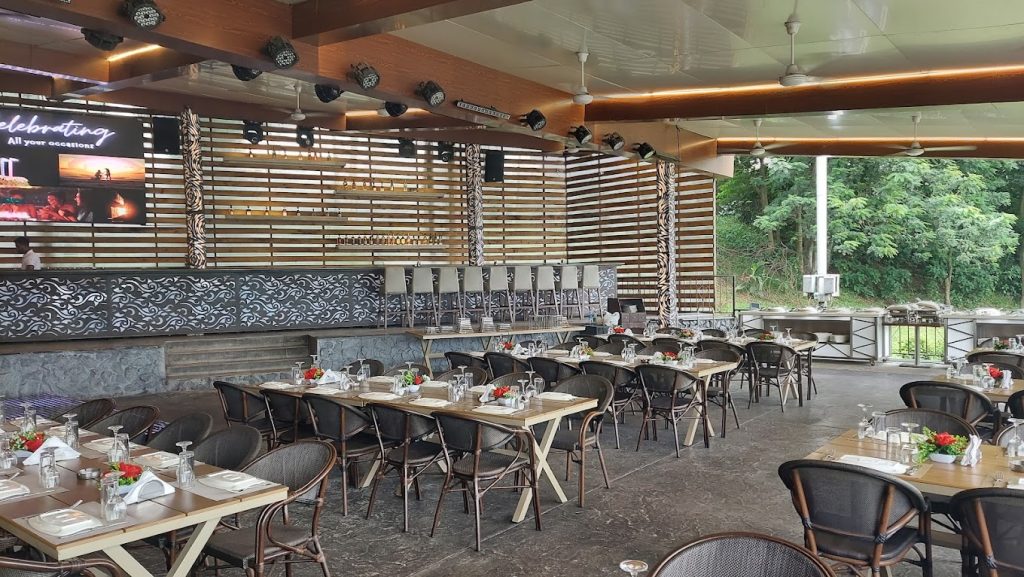 Located conveniently along the Aba Expressway is Michael Gardens Restaurant, one of the top restaurants in PH for fine dining. It serves an exquisite selection of local and international cuisine made with only the finest quality ingredients.
A family reunion, work lunch, or a romantic meal for two will surely be made memorable by the comfortable atmosphere and the chefs' delicious array of delicacies.
Elegant furnishings and a welcoming atmosphere make the restaurant ideal for any occasion. For added enjoyment, it is also situated within the well-known Port-Harcourt City Pleasure Park.
Address: PH Pleasure Park, along Aba Expressway before Bori Camp Junction.
8. Kilimanjaro Restaurants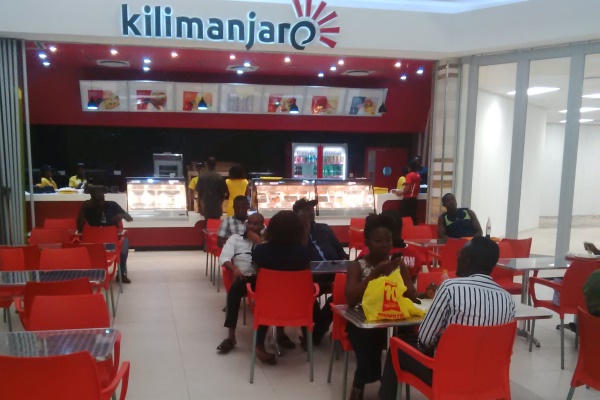 Kilimanjaro Restaurants are popular fast-food chains located in different parts of the PH city. With its unique African-style setting and delicious dishes, it's no wonder that Kilimanjaro Restaurants have become favorites among locals and tourists alike.
Kilimanjaro Restaurants offer a unique dining experience. The atmosphere is relaxed and inviting, with warm colors and African-style decor.
Popular amongst PH folks is Kiligrills, which features Kilisharwarma and grills, plus their mouth-watering Nibbles ice-cream scoops and bread—relishing.
Address: Check the website for the nearest outlet to you.
9. Genesis Restaurants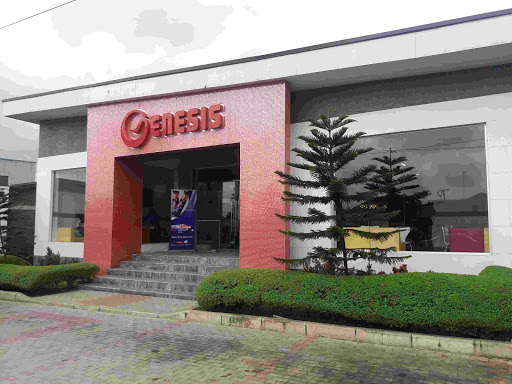 The list of the top restaurants in Port-Harcourt city will be incomplete without mentioning Genesis Restaurants. With over 15 restaurants littered throughout the Garden City, this restaurant is known for its exquisite menu and excellent service. The restaurant is a great place to enjoy a delicious meal in an elegant and luxurious atmosphere.
Genesis Restaurants offers a wide variety of cuisine, including Nigerian, African, and Mediterranean dishes. The menu includes appetizers, soups and salads, main courses, and desserts. Some of the popular dishes on the menu include chicken shawarma and pizza, Genesis loaf, Chinese rice, draw soup, etc, plus an extensive selection of soft drinks and ice creams.
The restaurant also offers catering services for special occasions. They can accommodate large parties and can customize menus for their customers.
Address: 39 Tombia Street, GRA, Port Harcourt, Nigeria.
10. Genesis Sky Bar Restaurant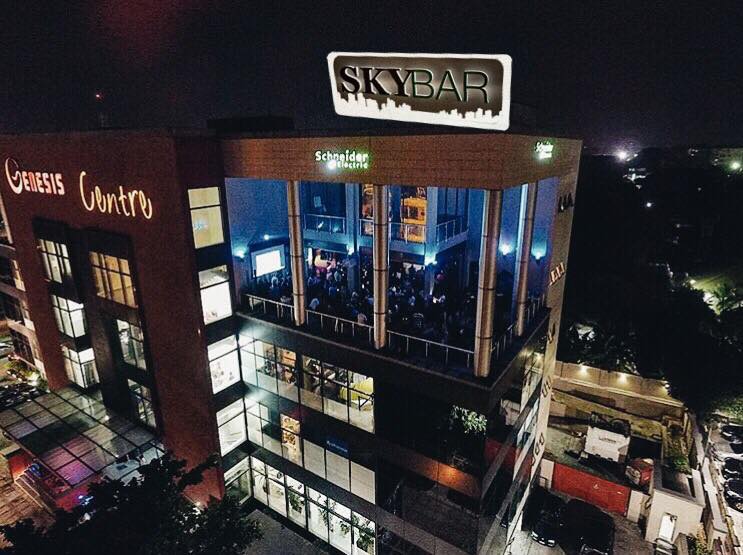 For one of the best restaurants in Port-Harcourt to relax, have a great time, and vibe to any kind of music, Sky Bar is the spot! This bar is a perfect place to enjoy a night out.
At the Sky Bar, you'll find an array of food and drinks to choose from. From savory appetizers to freshwater, mouth-watering catfish and goat meat pepper soups to classic cocktails to craft beer and specialty spirits, the bar is stocked with an extensive selection of beverages. You'll find something to satisfy your appetite.
Besides its delicious food and drinks, Sky Bar also offers something for live music and entertainment lovers. From jazz, hip-hop, and Afrobeats to karaoke and DJ sets, you're in for the best night out yet.
Address: From Rumuola, Turn Right, Enter from GRA junction, drive down 53 Tombia St,Oromeru-Ezimgbu, Port Harcourt
Opening Hours: 4:00 pm – 11:30 pm
Conclusion
These are just a few of the best restaurants in PH. So whether you're searching for sophisticated dining or traditional Nigerian fare, Port-Harcourt's restaurant scene has something for everyone.
In light of this article on the 10 top restaurants in Port-Harcourt, the next time you visit PH, be sure to check out some of these best eateries in the area.