Travel
The 15 Best Housing Estates in Lagos, Nigeria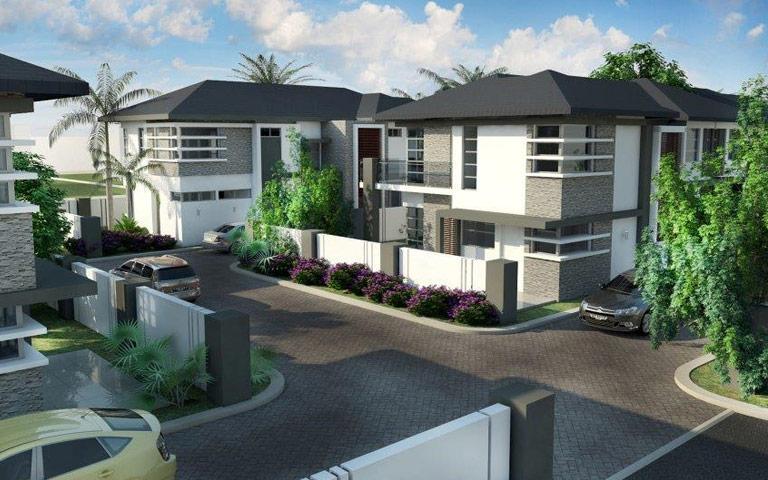 Lagos is home to the most modern and diverse population in West Africa. The City is widely acknowledged as the forerunner of contemporary property development in Nigeria and beyond with so many top housing estates in Lagos.
Rich men in Africa and movie and music stars prefer to buy a home in Lagos because of the endless opportunities. As a result, there is now a greater imperative to build lavish mansions to quench everyone's appetite. Here are some of the best housing estates in Lagos where you can buy a home.
Find out the 15 Best Housing Estates in Lagos, Nigeria
1. G CAPPA Estate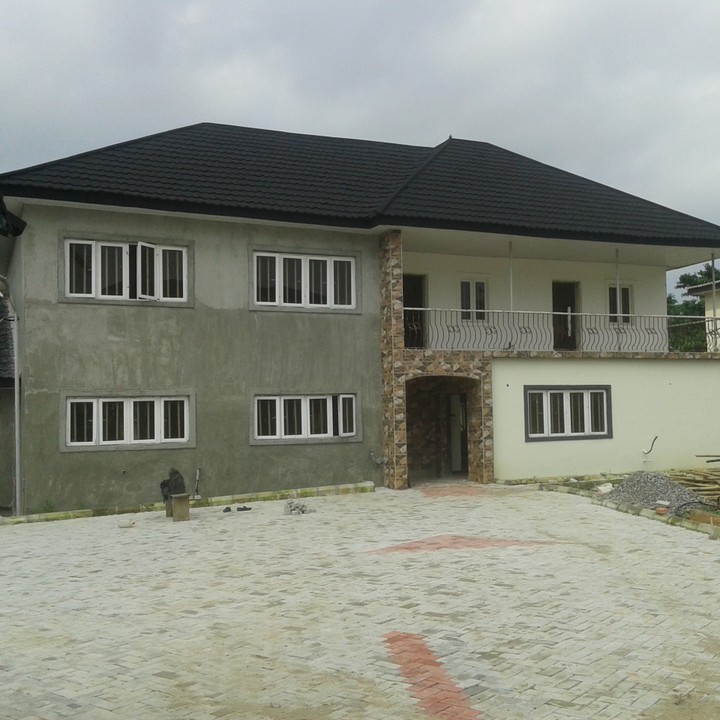 G Cappa PLC is widely recognized as one of Nigeria's premier construction firms, having completed numerous large-scale projects across the country. The quality of their structure is anticipated to serve as a benchmark for future Lagos State estates. That said, it'll be unfair not to rank among the best housing estates in Lagos.
Beautiful green fields and other natural scenery surround the G Cappa estate. The estate's proximity to other large estates makes G Cappa a tranquil place to call home, free from the constant threat of razzle-dazzle that comes with residing in areas like the mainland.
This estate features properties from a single plot up to several hundred hectares. The estate is conveniently close to computer village, a major shopping center for electronic goods like computers, cell phones, and accessories.
Address: G. Cappa Est, Maryland, Ikeja
2. Shonibare Estate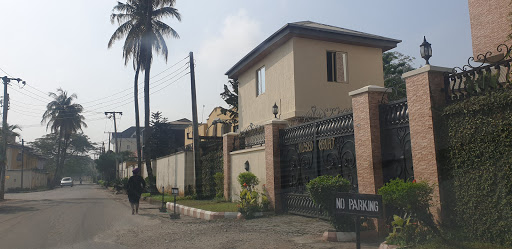 Among the best housing estates in Lagos, Shonibare is one of the finest.
Luxuries have been added to the homes of the wealthy throughout history to ensure their residents the highest possible level of comfort and happiness. In addition to its idyllic setting, the estate's emphasis on high-end amenities is a central selling point. The estate also provides its residents with many exciting recreational opportunities in the great outdoors.
Just around the corner is the Ikeja army cantonment, so there isn't much room for worry. Nope, zilch, nada!
Address: Shonny Hwy, Maryland
3. Lekki Gardens Estate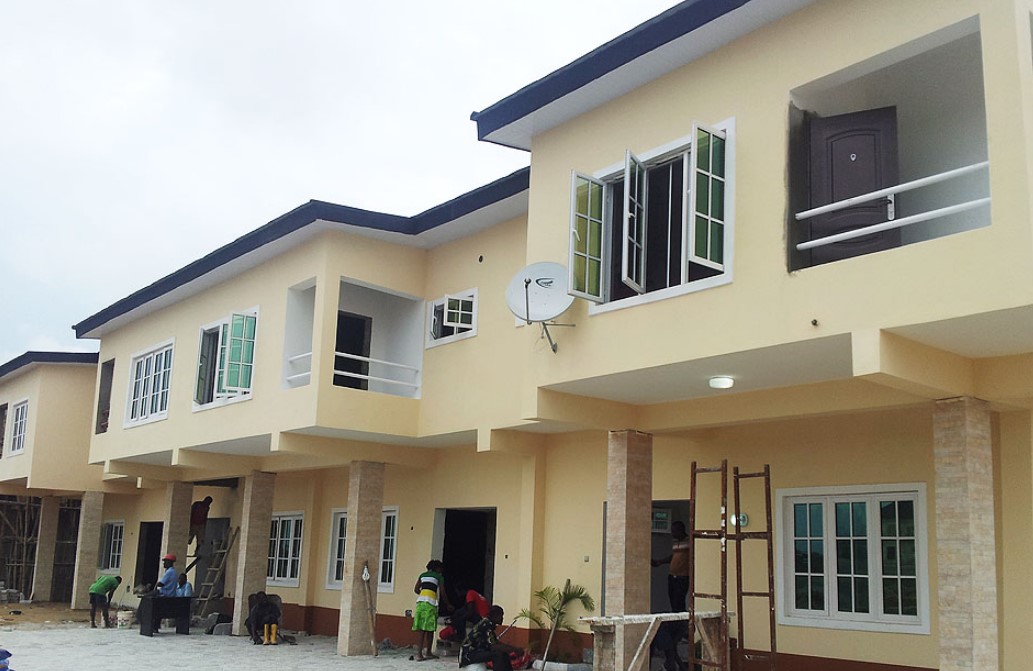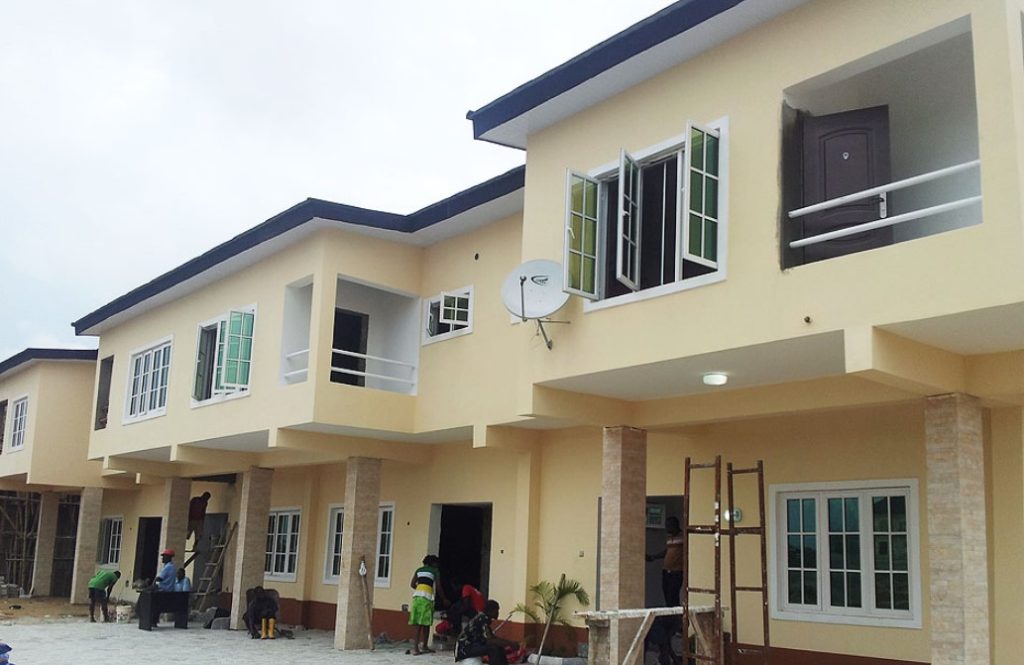 The estate's name includes Lekki, so you know what to expect. More so, it's one of the top estates in Lagos.
The residents of Lekki, a neighborhood in Lagos, are widely held to belong exclusively to the city's upper crust. Many Lekki Gardens buildings, like high-end apartments, duplexes, single-family homes, and commercial centers, need regular maintenance to keep their high quality. The Lekki Gardens estate is one of the top estates in Lagos.
Address: Phase 3 Lekki Paradise, Chevron Drive Lagos Lekki-Epe Expressway
4. Living Gold Estate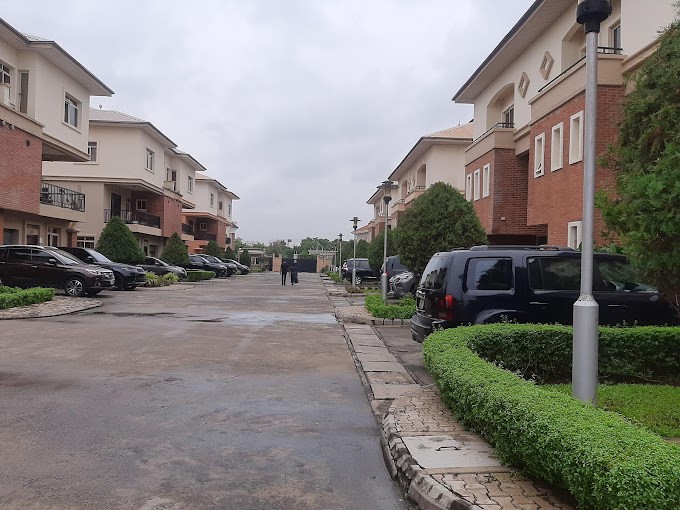 You'll find this property on the famous banana island in Lagos State. Because of its picturesque natural lagoon and forest, the Living Gold estate is one of the best housing estates in Lagos State.
Birds like kingfishers, louries, owls, and many others find refuge on this estate. These birds add to the estate's beauty and the area's classic luxury.
Address: Banana Island, Lekki
5. Friends Colony Estate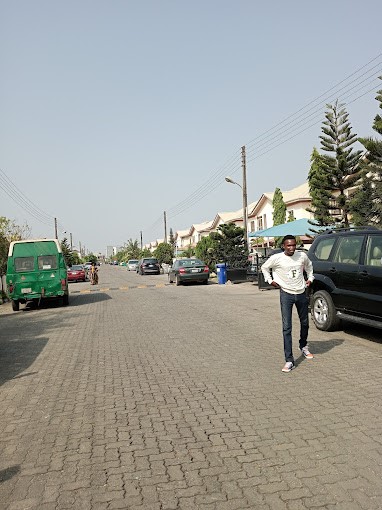 Friends Colony estate, built by Lagos-based real estate development firm Aircom Nigeria, stands out as a notable achievement. In particular, the estate is in the Agungi neighborhood of Lekki and is one of the top housing estates in Lagos.
The homes and properties in the Friends Colony estate are well-kept, and the neighborhood has good infrastructure (cleanliness, roads, drainage, and reliable electricity). Residents of the Friends Colony estate pay a discounted monthly fee to cover the costs of a security guard who works 24 hours a day, garbage collection, fumigation, and other maintenance.
You can quickly get there from either Agungi or Osapa because the roads are well-built.
Address: Friends Colony Agungi, Lekki Penninsula II, Lekki
6. Grenadine Homes CitiView Estate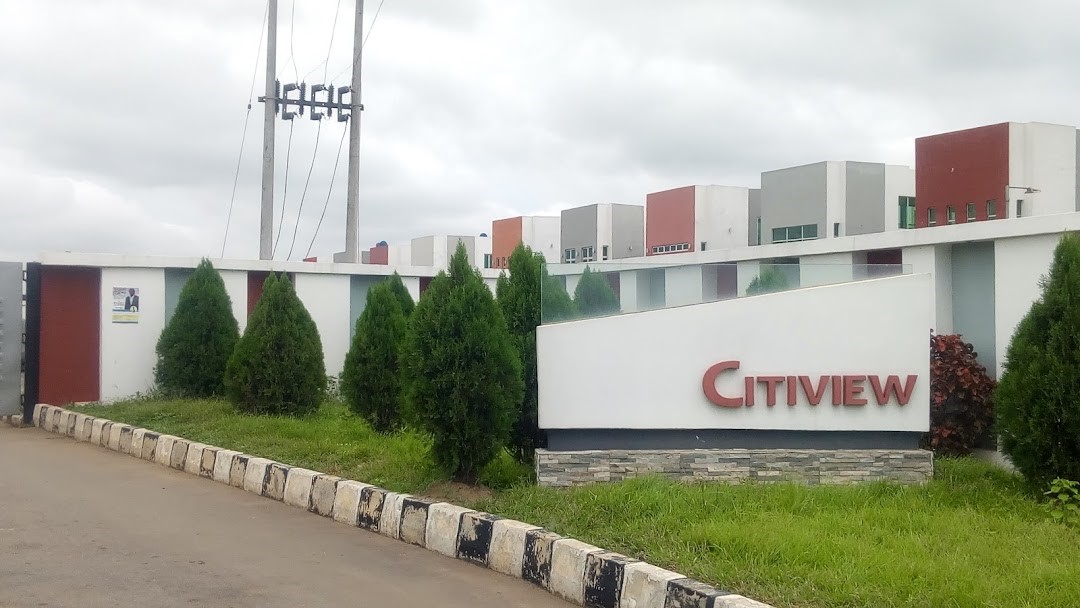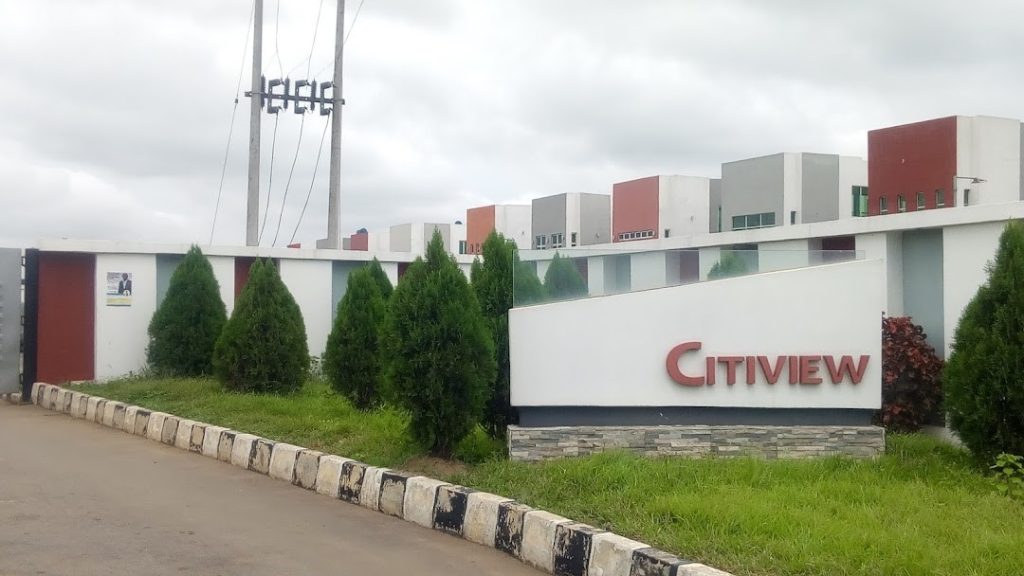 Grenadines's homes Citiview is one of the best housing estates in Lagos. Several types of luxury are available at this estate. They provide a wide variety of options, from luxury mansions in a tranquil setting to small cabins tucked away in the woods.
You can find the estate in Lekki, just off the Lekki-Epe expressway on Olubunmi Okojie road. Over 42 square meters in size, the typical duplex in this estate's terrace block features three bedrooms, a parlor with ample space, a store, and other conveniences necessary for a comfortable move-in.
Address: close to central business district Alausa , Ikeja
7. Parkview Estate, Ikoyi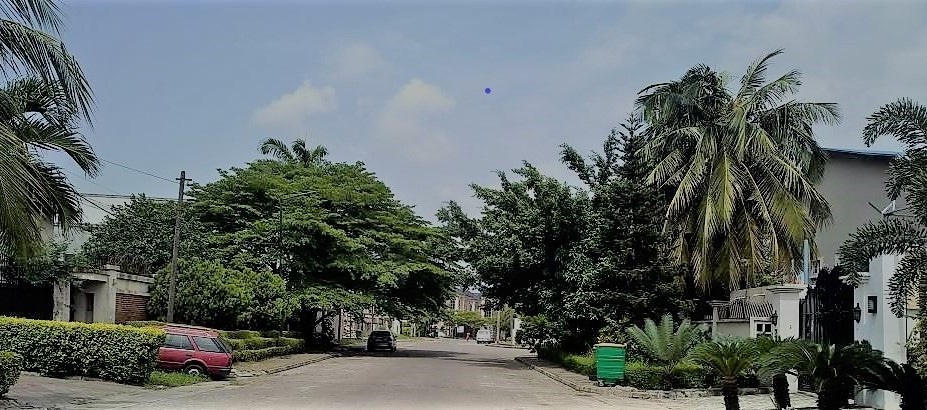 This Italian-style mansion in Parkview Estate stands out for its unique style, great taste, careful attention to detail, and stunning views.
Properties in Parkview Estate, Ikoyi, Lagos, have a marble stairwell, a home theater, an official study, six deluxe air-conditioned two-bedroom suites, an edge flow pool, and much more. Parkview Estate is close to Banana Island and easy to get to via Gerrard Road, a busy road. It is one of the top estates in Lagos.
Address: Parkview Estate, Ikoyi
8. Orchid Court Estate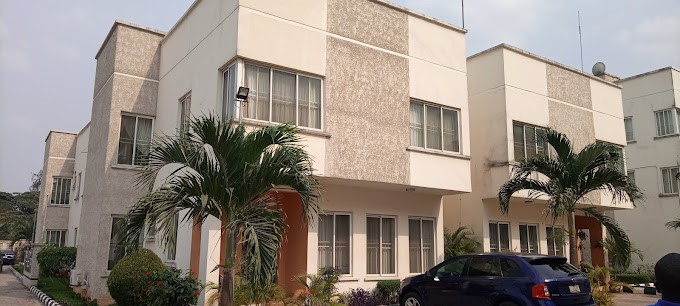 In Orchid Court, GRA Ikeja, you'll find a variety of luxury condos that have been finished to European standards. Seven different layouts of private apartments are available in "Orchid Court," each with a unique view and relaxing atmosphere.
Amenities such as an electric wall, radio, and video entry telephone, as well as a pool, a recreation center, a children's play area, and spacious patios, are provided. As one of the top estate firms in Lagos, RT Briscoe has built a name for itself by consistently delivering high-caliber buildings for both homes and businesses. If you are looking for a house in Lagos, you can check this estate; it is one of the best housing estates in Lagos.
Address: 6, 7 Michael Ogun St, Ikeja GRA, Ikeja
9. Chevy View Estate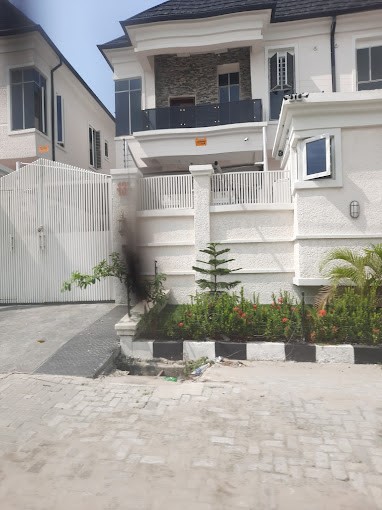 ChevyView estate is named after the fact that it is situated within the axis of one of Nigeria's most prominent oil and gas firms, Chevron Nigeria Limited, and is one of the top housing estates in Lagos.
The estate serves as a place of residence for the well-to-do. But it is also home to many private businesses, some of which work for Chevron Nigeria Limited. Schools, hospitals, hotels, and other public facilities are also present in the estate for the convenience and amusement of its inhabitants. Duplexes (semi-detached and fully detached; terraces) built by the developers make up most of the housing stock.
Address: Udeco Medical Chevyview estate lekki
10. Pinnock Beach Estate Lekki, Lagos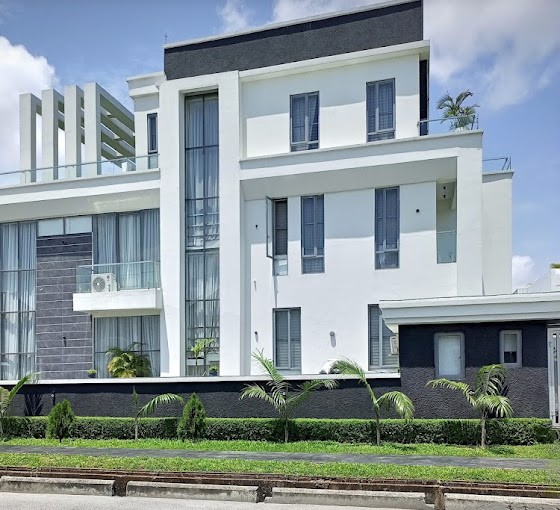 If you're looking for a top housing estate in Lagos, look no further than Pinnock Beach. You can get there from Femi Okunnu Road, and the neighborhood is safe and secure. The housing prices in this estate are so high that only people with a lot of extra money can afford to live there. Each resident pays a yearly fee of N450, 000, which covers ordinary expenses like repairs, utilities, and trash pickup.
Living in this estate provides its inhabitants with unrivaled comfort and convenience. There would be beautiful buildings that weren't just built for convenience but also for aesthetics, paved roads throughout, constant access to running water and electricity, and so on.
Address: Pinnock Beach Estate, Lekki Penninsula II, Lekki
11. Pearl View Estate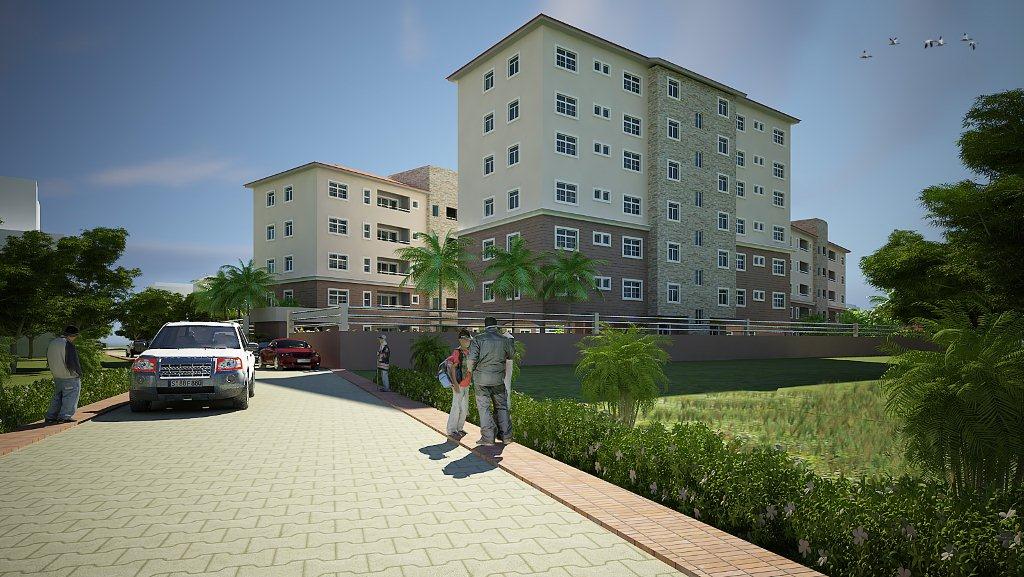 Those in Adekunle Yaba are surely familiar with the Pearl View Estate on Panti Street – one of the best housing estates in Lagos.  Another Lagos mainland estate features 34 three-bedroom units with private bathrooms. Professionals and high-quality materials went into the construction of this estate, making it a sound choice for both long-term financial and quality-of-life considerations.
There is a wealth of amenities available to ensure the comfort of residents. The Lagos community's residences are a model of modern efficiency. Some of the things you can find here are elevators, renewable energy, a water purification system, better drainage, and plenty of parking. Undoubtedly, it's one of the top estates in Lagos.
Address: 6/8 Panti Street, Adekunle
12. Ojodu Estate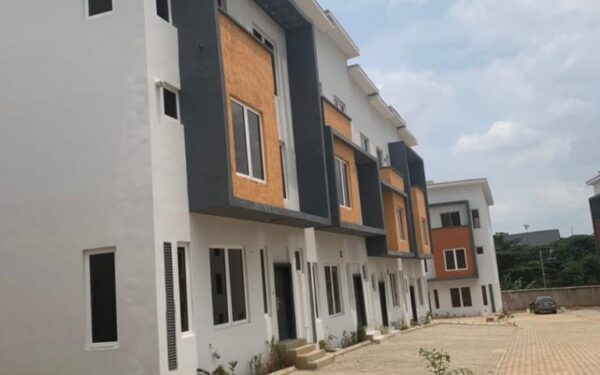 Omole Phase 1, Ojodu Berger, is home to one of Lagos's many estates. Even though this estate isn't huge, it has excellent features like professional lighting and paved roads.
This estate is the most expensive real estate along the Ojodu-Berger axis and one of the best housing estates in Lagos. This neighborhood features detached and duplex homes. It's safe to say that this is one of the top housing estates in Lagos State.
Address: 10 Shofola St, Ojodu, Ojodu Berger.
13. Okupe Estate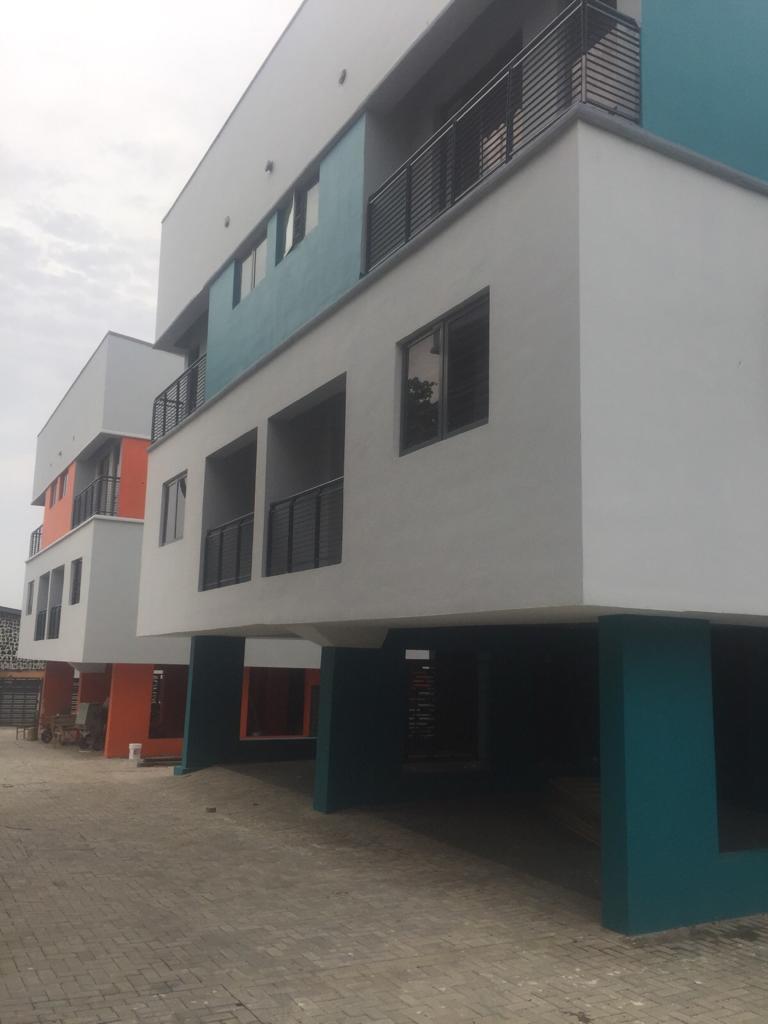 Affluent Lagosians often choose to live in opulent estates like this one. From Anthony Village, it's a short distance to the Maryland Tunnel.
Security street lights, drainage channels, and well-laid roads are a few of the estate's amenities. Almost all of this estate's land has been built on, and most of the homes are single-family homes, duplexes, bungalows, and a few apartment buildings.
Considering its merits, Okupe estate justifiably earns its place among the top housing estates in Lagos State.
Address: No. 1, Kofoworola Street, Okupe Estate, Mende
14. Oniru Estate, Victoria Island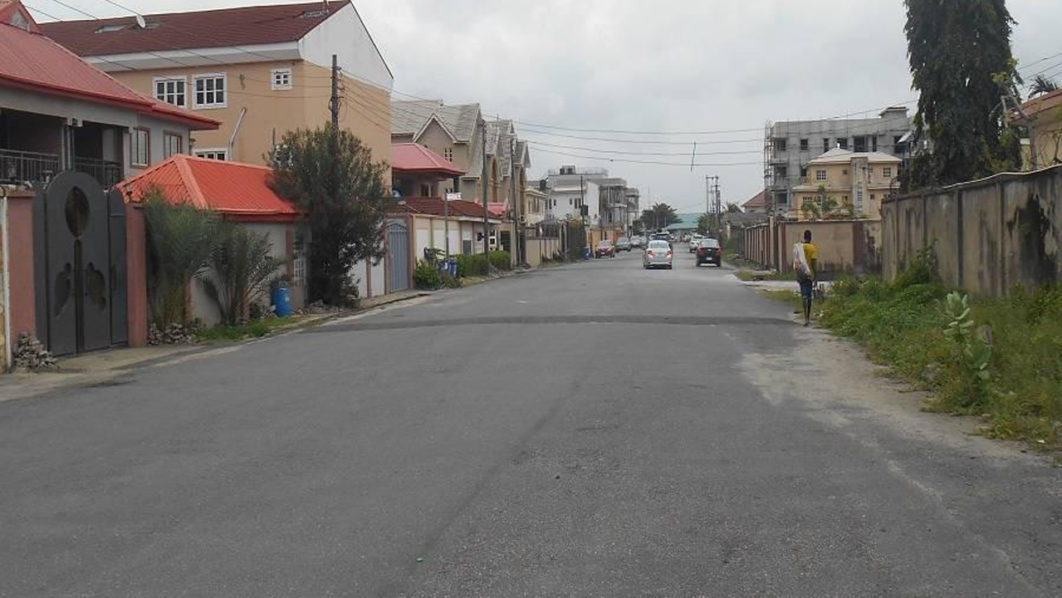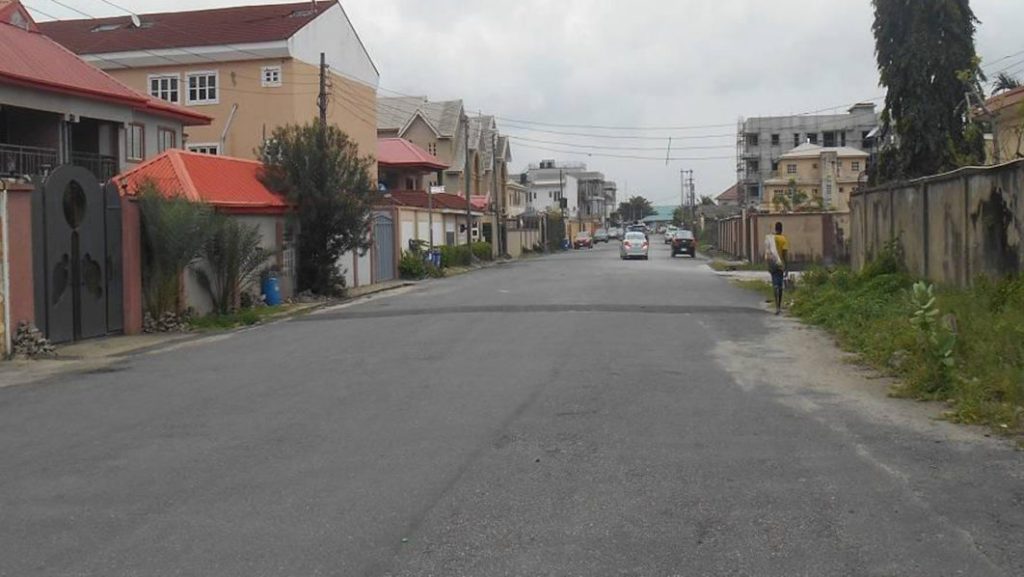 Oniru Estate, which is in the middle of Victoria Island and is named after the family that used to run the area, is called that because they were the ones in charge. There are homes for residents and the palace of Oba Oniru. Other smaller estates that are part of the larger Oniru estate are the Crown Court Estates (1 and 2), Tofarati Court, Denville Court, Crescent Park Estate, Mabel's Court, and Philipanni Court.
Several well-known buildings and attractions separate the neighborhoods of Oniru and Maroko. These include the Palms Mall, the Four Points by Sheraton Hotel, the Landmark Centre, and many others. The estate is in a quiet residential area, is close to attractions, has low traffic, and has a lot of excellent amenities.
Address: Phase 1 Oniru New Market Rd, Maroko, Lekki
15. Amen Estate, Lekki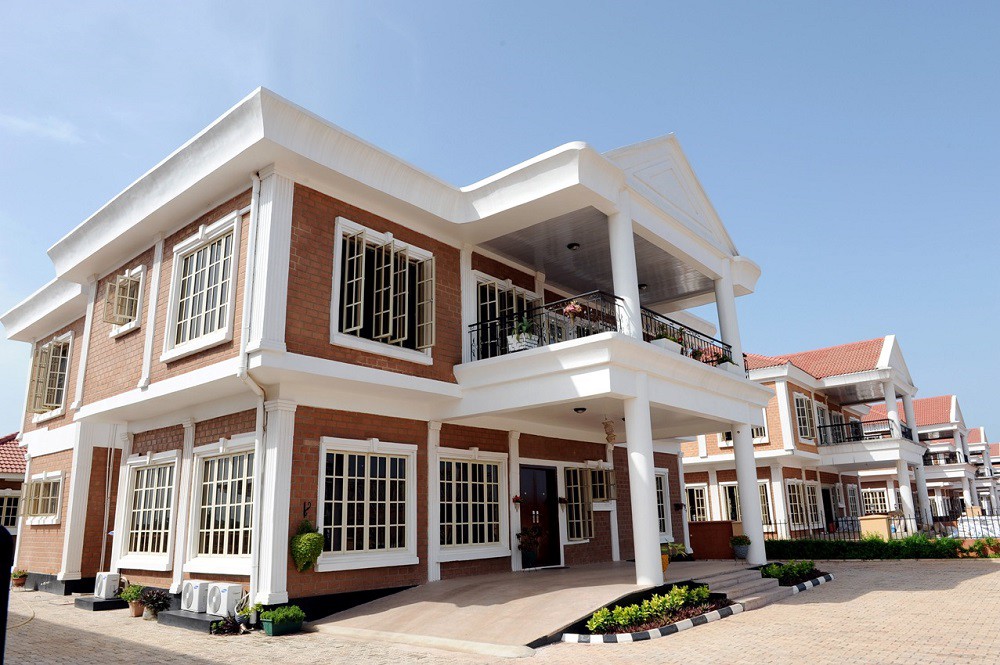 Amen Estate, is one of the best housing estates in Lagos and is on the Ibeju Lekki axis of the Lekki Peninsula. It is an abode for famous people like Funke Akindele because it was built to luxurious standards and can compete with the best estates in Nigeria. It's a beautiful blend of traditional and modern culture with a gym, open market, tennis court, leisure park, pool, community center, and playground. Electricity, water, paved roads, integrated CCTV, garbage collection, etc., cost around N140, 000,000 per year.
Address: Addo Rd, Aja
Conclusion
The above are our top 15 housing estates in Lagos. A safe place to sleep is necessary for Nigeria, where the population is increasing, and homes are in high demand.
Please comment below with your thoughts on this list of estates, and feel free to like and share this article if you find it helpful.