Travel
The 15 Best Places to Live in Lagos, Nigeria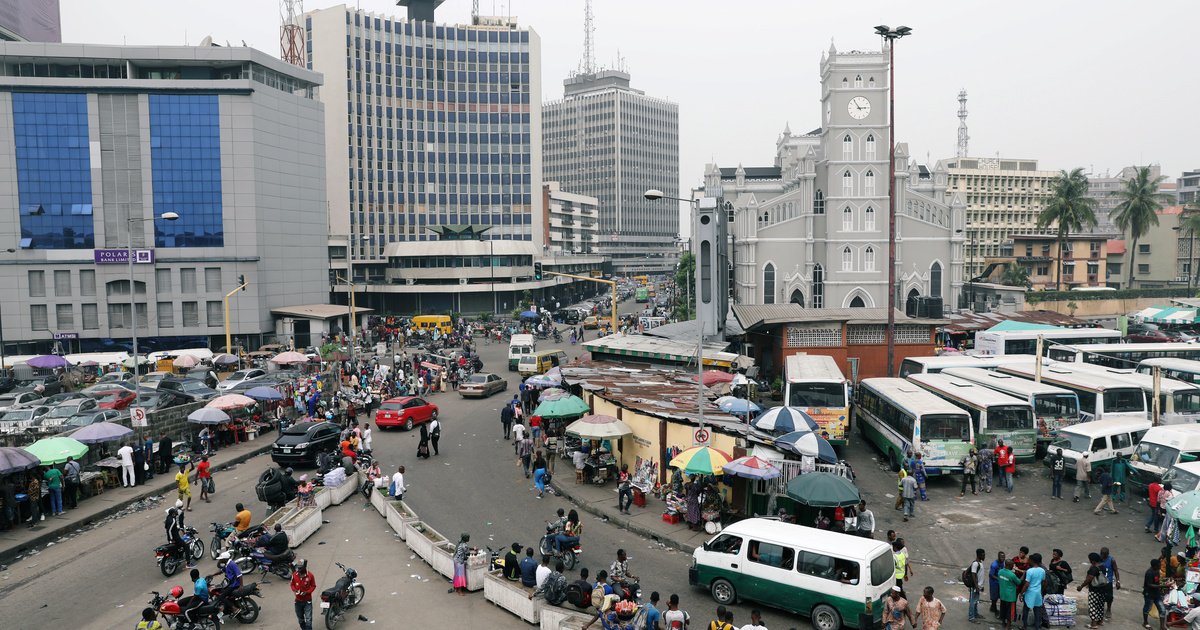 Business in Nigeria centers around Lagos, the country's most populous city. The best neighborhoods in Lagos, Nigeria, are detailed here for anyone considering a move there.
However, the best place to live in Lagos will vary depending on factors like your funding,  profession, and the reason(s) you're relocating to the city.
Things to Consider Before Renting House in Lagos
Before renting a house in Lagos, first consider the following:
Distance to your workplace: Consider the distance to your workplace before renting a house. If you work on the mainland, consider houses within the mainland. Lagos is one of the most congested cities in Africa, with heavy traffic, which might frustrate your going and coming back from work.
Cost of housing: Work according to your budget. If you are working on a tight budget, consider houses in Ikorodu, Abule Igba, and other low-cost housing areas.
Cost of transportation: This is very important. Consider the distance to your workplace. For instance, if you spend #5000 daily going to work on the Island, it is wise to look for houses on the island than staying on the mainland.
Flooding: Most places in Lagos are prone to flooding during the rainy season. For instance, places like Lekki. So, beware before renting a house.
Dubious Agents: Be weary of housing agents so as not to fall into the hands of scammers.
Environment: This is very important. Look for a house in a very good environment where you won't expose yourself and your family to health hazards.
Checkout the 15 Best Places to Live in Lagos, Nigeria
Below are the best places to live in Lagos: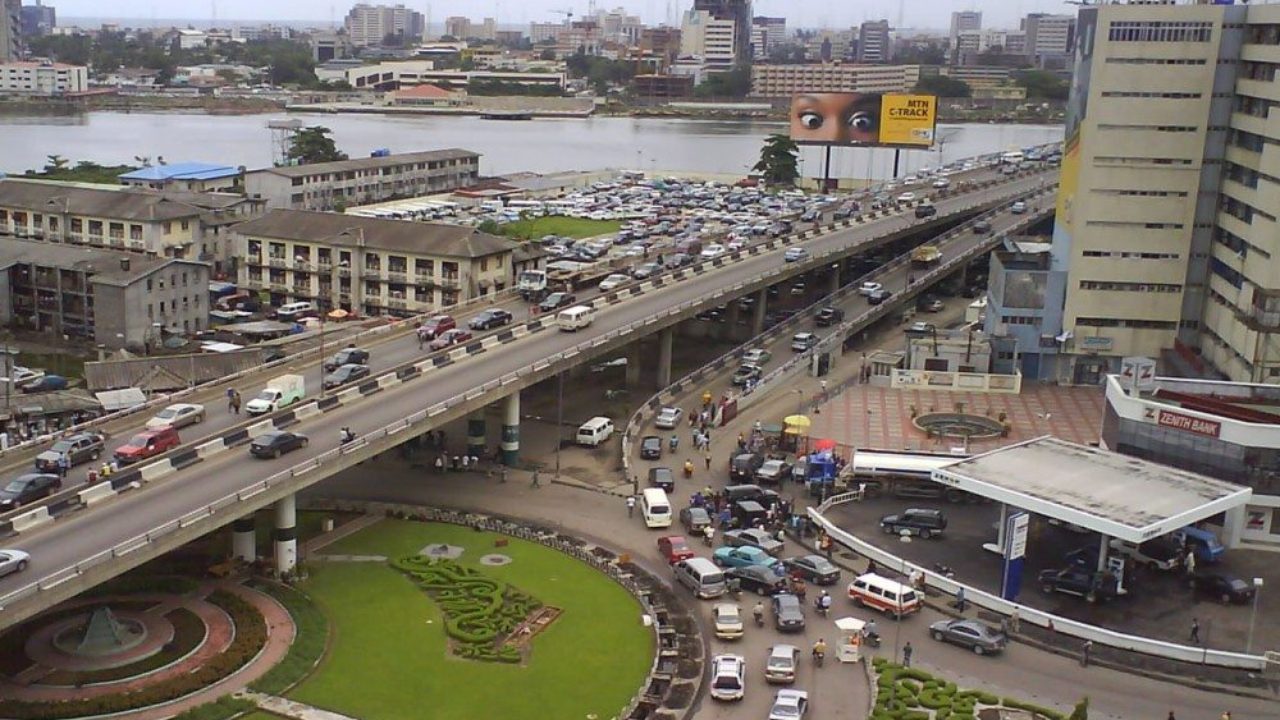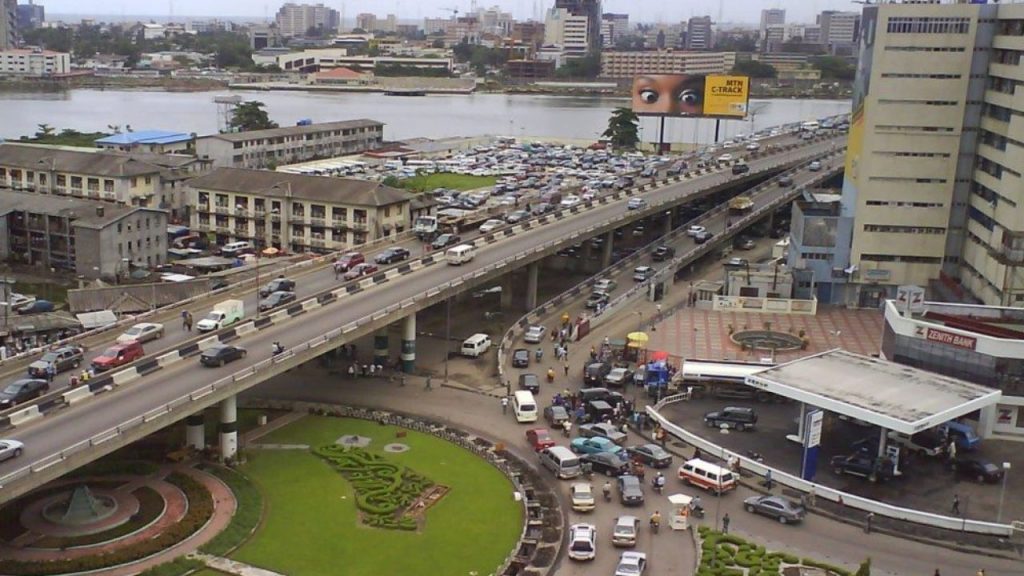 1. Ikoyi
Ikoyi, in Eti-Osa LGA, is the wealthiest neighborhood in Lagos. It is widely assumed as one of the most popular places in Lagos state. It is where some of Nigeria's wealthiest men and women live.
Ikoyi's low crime rate over the past few years suggests that it's one of the best places to live in Lagos, both for people new to Lagos and those familiar with the city but who would like to try out a new neighborhood. However, it is one of the most expensive places to live in Lagos. The cost of housing here is very high. So, if you are not financially buoyant, you might have to consider other places.
2. Yaba
The Silicon Valley of Nigeria is in Yaba, a part of Lagos that is on the mainland of Lagos.
There are several excellent educational institutions in Yaba, including the University of Lagos, the Yaba College of Technology, Queen's College, the Federal Science and Technical College, the Nigerian Institute of Medical Research, Igbobi College, and the Federal College of Education (Technical) Akoka. The Yaba district is home to Tejuosho Market, one of Lagos's busiest marketplaces.
Yaba is relatively one of the best places to live in Lagos for average earners. Also, it is in the center, and you can navigate to both the mainland and the island from Yaba. So, if you are looking at staying in a place where you can move around Lagos, you should consider Yaba. Accommodation here is affordable for both high-income earners and low-income earners.
3. Ikeja
The city of Ikeja serves as the state capital and one of the best places to live in Lagos. Commercial and residential life in Ikeja is peaceful and prosperous thanks to the town's cleanliness, convenience, and strategic location. Without a doubt, this should be one of your first choices if you are looking for the best places to live in Lagos mainland.
Ikeja is easily recognizable as Lagos State's main commercial district. This is where the governor's office, the government palace, and most other government agencies are located. Also, accommodation here is not all that high depending on the area you are living. Ikeja is on the mainland, and you can easily navigate to any part of Lagos from Ikeja.
4. Magodo
Despite its proximity to Ikeja and Ojodu Berger, Magodo is technically considered to be on Lagos' outskirts. Magodo, as a neighborhood, is commonly associated with wealthy and successful members of Japanese society.
It may not be the best in terms of convenience, but it has excellent public schools and is generally a great place to raise a family, making it one of the best places to stay in Lagos. The cost of housing here seems high and the best place for high-income earners to live.
5. Victoria Island
Eti-Osa, a local government area in Lagos State, is home to the wealthy community of Victoria Island (VI). A former island that connects Lagos Island and Ikoyi to the Lekki Peninsula is located within its borders. Living on Victoria Island is relatively easy compared to other areas of Lagos.
It's no secret that Victoria Island is one of Lagos's most prestigious and costly neighborhoods. It's the heart of Lagos and the city's main hub. The United States Consulate-General is situated on Victoria Island because it is home to numerous banking institutions. Housing here is affordable, depending on where you live in VI.
6. Banana Island
The Ikoyi neighborhood of Lagos, Nigeria, is home to an artificial island called Banana Island. There is no hiding the fact that the most affluent Nigerians live on Banana Island, which also happens to be home to some of the country's priciest real estate. However, anyone who has visited this island knows it is unparalleled.
Many people's primary concerns when thinking about their home center on its security. Banana Island, on the other hand, lets you rest easy knowing that your possessions are safe. The cost of housing here is very high and not a place to consider if you are an average earner.
7. Lekki
Another part of Lagos with a great environment for families is the Lekki to Ajah axis. Ajah may sound like a place in the middle of nowhere, but it's a great place to find work.
It's hard to imagine an ideal place to live, with its welcoming locals, convenient proximity to excellent educational opportunities and employment, and world-class healthcare services.
Lekki has advanced further in growth and development than Ikoyi, Victoria Island, or Lagos Island, making it a top choice for the best places to live in Lagos. It is relatively easy to launch a company in this prosperous community in Nigeria. The cost of housing here is high, and another major issue is flooding in some parts of Lekki, which tends to disrupt activities during the rainy season. Lekki is one of the best places to live in Lagos.
8. Surulere
Among Lagos's neighborhoods, Surulere is known as a straightforward option. It lies on the Lagos mainland, smack in the middle of the city.
Notable celebrities like Aliko Dangote, Wizkid, Simi, Desmond Elliot, Pepenazi, and Aliko Sambo have all called Surulere home at one time or another. St. Anthony's Catholic Church, the National Arts Theatre, the Nigeria Internet Registration Association (NIRA), the National Stadium Lagos, the Adeniran Ogunsanya Mall, Ojuelegba, Teslim Balogun Stadium, and, of course, and the Nigerian Breweries are all located there. Surulere is one of the best places to live in Lagos if you work on the mainland. The cost of housing here is relatively cheap.
9. Festac
Festac may be a federally sponsored development situated on the highly traveled Lagos–Badagry Expressway. In Lagos, the Awuwo-Odofin district is home to a potential federal development known as Festac Town.
Festac is one of the most tranquil areas of Lagos, making it ideal for raising a family. In this area, there is a steady flow of electricity, fire and police stations are easy to get to, and there are new grocery stores, restaurants, hotels, medical facilities, and post offices. The cost of housing here is also affordable for low-income earners.
10. Apapa
Apapa is not just a city within Nigeria's epicenter; it's also one of the country's most convenient residential areas. Connected to the Lagos lagoon, this area is home to many of the city's ports, terminals, and warehouses, all of which play an essential role in Lagos' thriving international trade. Apapa has busy train stations, refineries, ports, shipping companies, transportation companies, clearing houses, and friendly neighborhoods.
Many businesses also call Apapa home, including the headquarters of "This Day Nigerian" newspaper. All of this has been a boon to progress in the area, which has helped expand Lagos's economy and business sector. Many people want to call this place home because of how safe it is, how well the roads are maintained, how easy it is to do business there, and how many social amenities it has. Indeed, it is correct to refer to this vicinity as one of the best places to live in Lagos. Accommodation in Apapa is affordable. You can also navigate to all parts of Lagos from Apapa.
11. Epe
Epe, like Surulere, has excellent transport links to many other parts of Lagos. These include Lekki, Lagos Island, Festac, Oshodi, and Surulere. Epe has snowballed in the past few years because it is close to Lekki.
Business people looking for a West African hub in Lagos often consider this option. It's one of the city's best places to live. The cost of renting a house here is also affordable to average-income earners.
12. Ogudu GRA
Ogudu, like Ojota, is a highly populated part of the Lagos mainland. A large number of high-end flats and apartments are available there as well. Here, in this exclusive government reserve area, the well-to-do go to relax, reflect, and enjoy nature.
It is well known that Ogudu has a well-developed infrastructure, including convenient roads, well-lit streets, a drainage system, and pleasant green spaces ideal for family outings.
13. Gbagada GRA
Gbagada GRA is one of the best places to live in Lagos and is home to many middle- and lower-income families. What set this estate apart, though, are the people who live there and the sense of community you'll find there.
Some residents have lived on the estate for over 30 years, and their children grew up there.
People flock here because it has a "family" vibe, and everybody knows each other. You won't find a safer environment anywhere else in Lagos State or even in all of Nigeria. Renting a house in Gbagada is relatively cheap.
14. Anthony
Anthony Village has become a hub of activity as businesses and industries have grown there.
It is also near other neighborhoods like Ketu, Ikosi, Ikosi-Ketu, and the Federal Housing Estate. Before the government of Lagos State made Anthony Village, it was just a wild area with no people living there.
Stylish apartment buildings in a well-planned layout make up Anthony Village, which was created with families in mind. The community also features bungalows that were designed with you in mind. The town's layout is thoughtful, and the inclusion of wide roads will make getting around much simpler.
15. Ebute Ikorodu
Ebute Ikorodu is a thriving neighborhood in Ikorodu, Lagos State, Nigeria, right on the lagoon's edge. It is one of the most modern neighborhoods in Ikorodu. It has gated estates and a great road system.
Ebute Ikorodu has a peaceful setting and a well-developed road system; it is home to a sizable population (around 500,000), is only 15 minutes away from Ikorodu town, and is only 1 hour and 30 minutes away from Victoria Island. And with the help of the island's elaborate ferry jetty, you can travel across to the other side of Lagos Island in under half an hour.
Ikorodu is one of the best places to live in Lagos. The cost of housing in Ikorodu seems to be the cheapest in the entire Lagos. However, you might find it difficult to go to work due to heavy traffic. But there are still other alternatives like water transportation. If you are starting life, you can consider Ikorodu.
Conclusion 
Finally, we've compiled a list of the top 15 places to live in Lagos. These places are close to your place of work and offer high levels of convenience, safety, and comfort. We think you'd enjoy yourself in any of these neighborhoods of Lagos, and we urge you to consider it seriously if you're considering relocating to the city.