Travel
The 10 Best Hotels in Lekki, Lagos State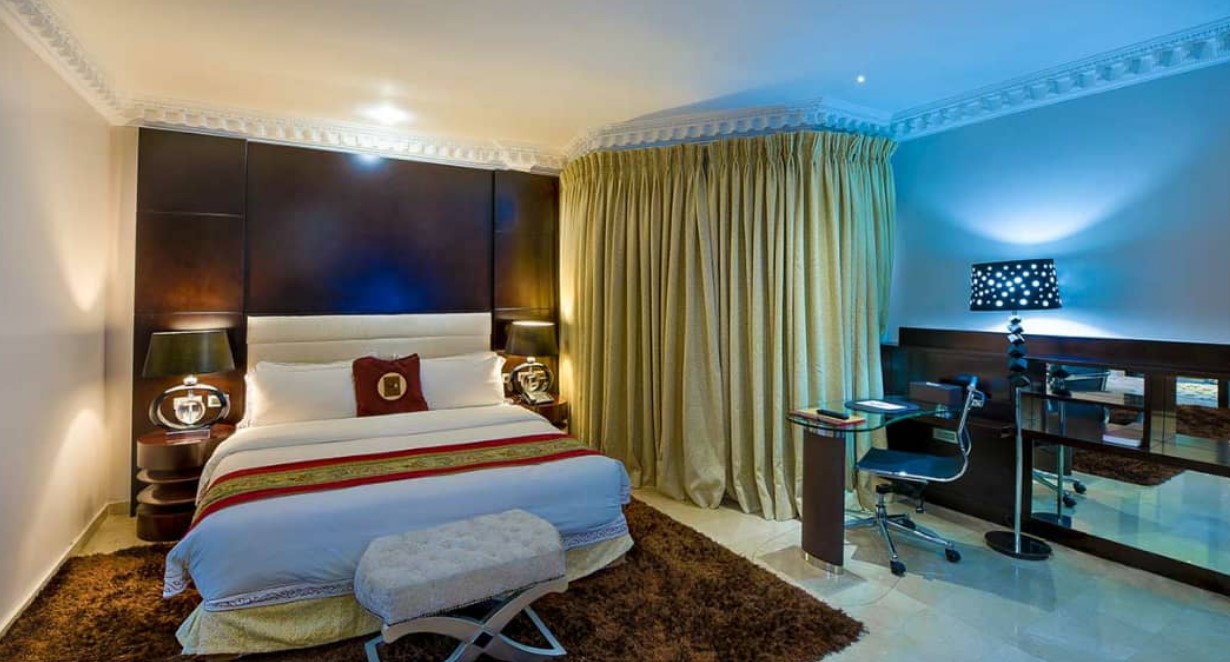 Located in eastern Lagos, Lekki is a popular destination for a good time. It's widely held that a visit to the island will give any guest the best possible introduction to Lagos. This is undeniably true, as the sheer quantity of beaches, resorts, and hotels at your disposal speak to the infinite variety of entertainment options available. There is no better place in Lagos to experience the city's vibrant nightlife.
Hotels in Lekki are generally of high quality. Please let me show you the best hotels in Lekki for out-of-town guests and business travelers.
Find Out the 10 Best Hotels in Lekki, Lagos State
1. Golden Six Hotel and Restaurant Lekki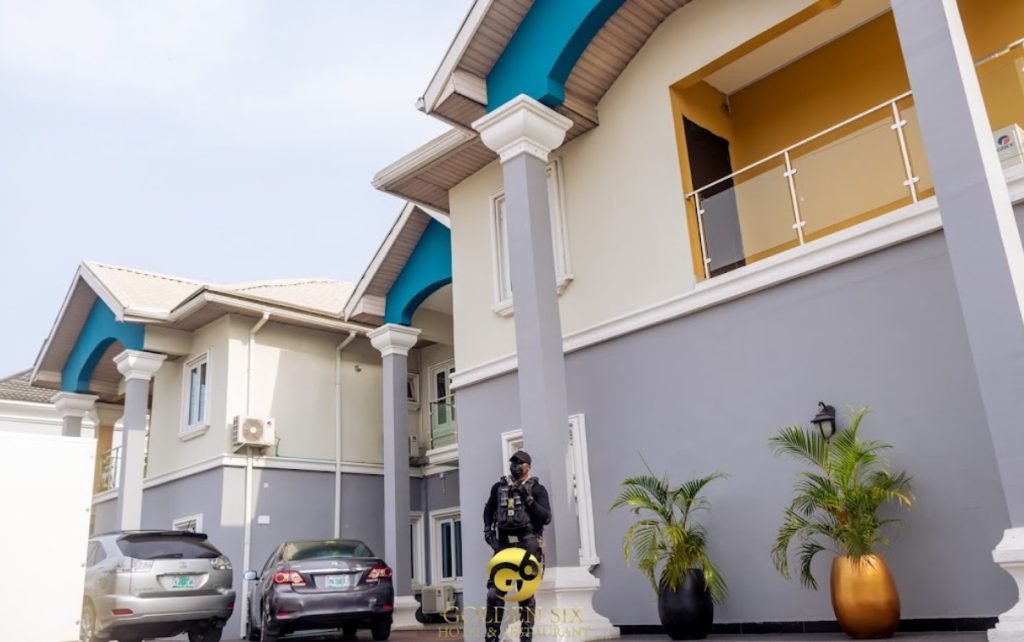 The Golden Six Hotel and Restaurant Lekki offer an excellent location for those who stay close to the center of Lagos. The hotel has two swimming pools, one outdoor and one indoor, plus gym facilities.
There are also spa services on offer at this property, including massage therapy treatments such as Swedish or Thai massage; facial treatments such as facials or waxing; body scrubs (body scrub) etc.
The hotel has access to a WIFI internet connection, so you can efficiently work on your laptop while you're away from home! You'll also find several restaurants within walking distance from where you'll be staying here; make sure it's not too late before heading out into town because all these places close pretty early during the weekdays – so plan accordingly if needed! It is one of the best hotels in Lekki.
Address: Phase 1, Plot 2 Block 99, Omorinre Johnson Street, Lekki Phase 1, Lagos Lagos NG, Lekki Phase 1 105102, Lekki
2. The Lilygate Hotel Lekki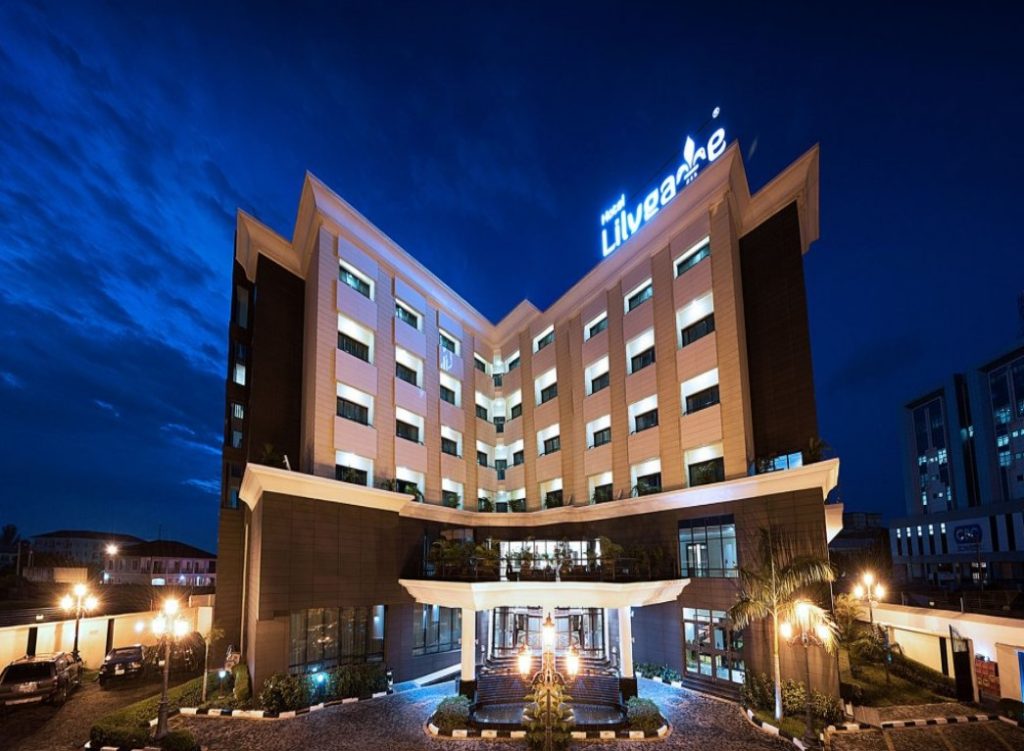 At the Lilygate Hotel Lekki, you'll receive contemporary service from trained professionals. Visitors seeking high-end lodgings and first-rate hospitality will find both at this five-star hotel.
In terms of location, it's hard to beat, with it being so close to Elegushi Beach and the Lekki Conservative Center. The hotel's 74 suites have king-size beds, decorative lamp shades, flat-screen TVs with domestic and international channels, work desks, sofas, and private bathrooms.
Dine on delectable African and intercontinental fare and sip on exotic cocktails at their restaurant. In addition, guests can use the internet, which is provided at no extra cost. Guests can feel safe knowing there is a constant supply of electricity and guards on duty at all times. However, you'll have to pay extra if you need laundry, ironing, concierge, or room service while staying at the Lilygate Hotel. It is one of the best hotels in Lekki.
Address: No. 2 Olubunmi Owa Street, Lekki Phase 1, NBD.
3.  Swiss International The Vistana Hotel Lekki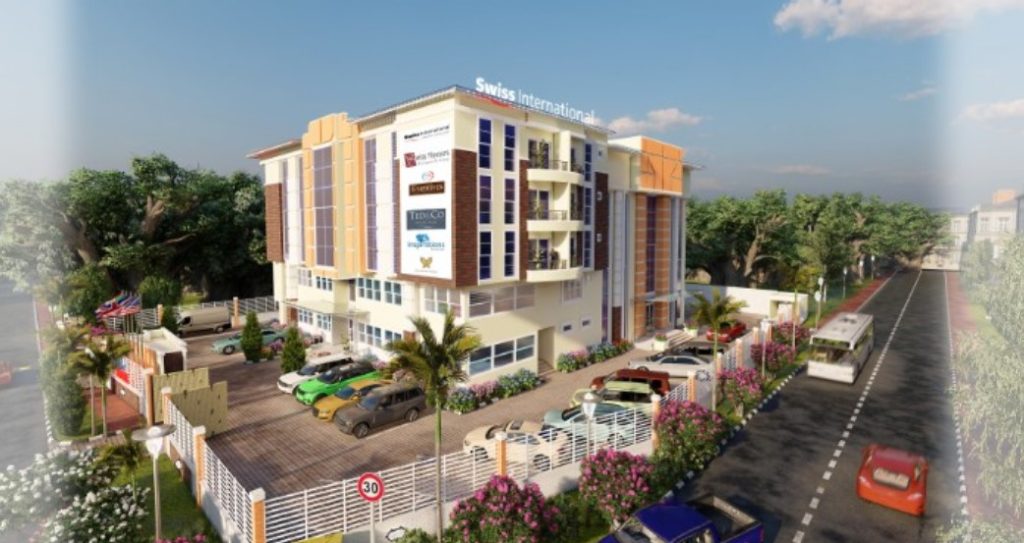 Swiss International is a luxury hotel and one of the best hotels in Lekki. It has a rooftop pool, gym, spa, and other amenities, making it one of the best hotels in Lekki. The hotel offers a business center with high-speed Internet access and printing services for your convenience. You can also use their business center to organize meetings or events for up to 200 people anytime because so many options are available here!
There are telephones, air conditioners, desks and chairs, plush beds, flat-screen TVs with cable access to multiple channels, bathrooms with both showers and bathtubs, complimentary toiletries, speedy WiFi, and refrigerators in each room. Rooms range from the Standard to the Superior to the Executive Standard to the Executive Suites, all at a reasonable price.
Swiss International's well-trained staff guarantees that every guest will receive excellent service, making it one of the best hotels in Lekki.
Address: Plot 4&5 Road 7 Victoria Garden City (VGC) Lekki, 105102, Lagos
4.  Limeridge Hotel Lekki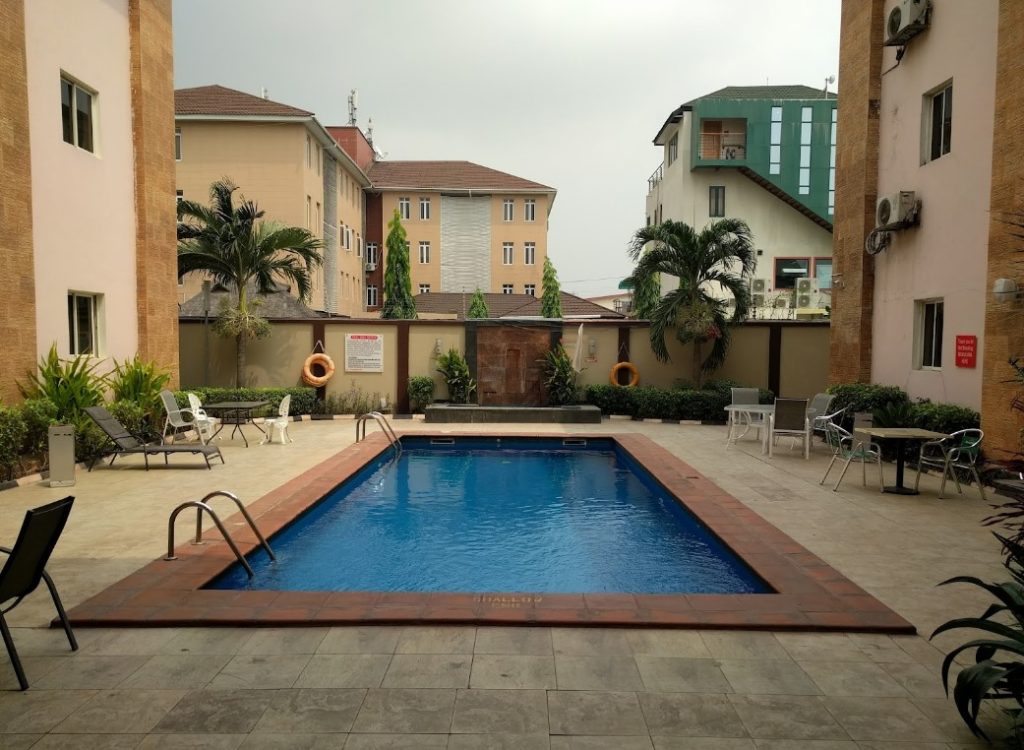 Alpha Beach and the Lekki Conservation Centre are on all sides of the Limeridge Hotel Lekki. It's the best hotel in Lekki for tourists. Classical designer furnishings and premium conveniences can be found in the hotel's guest rooms. It excels in comparison to other products in its category.
Guests can expect nothing less than the highest level of luxury in any of the hotel's 85 rooms and suites, each of which features a private bathroom, a refrigerator, a cable TV, a room safe, a lampshade, and a desk.
The hotel is proud of its well-trained and helpful staff and the fact that it is a safe place to stay. The hotel offers additional services for reasonable prices as well.
Address: Plot 10, Chevron Drive
5. Golden Tulip Lekki Hotel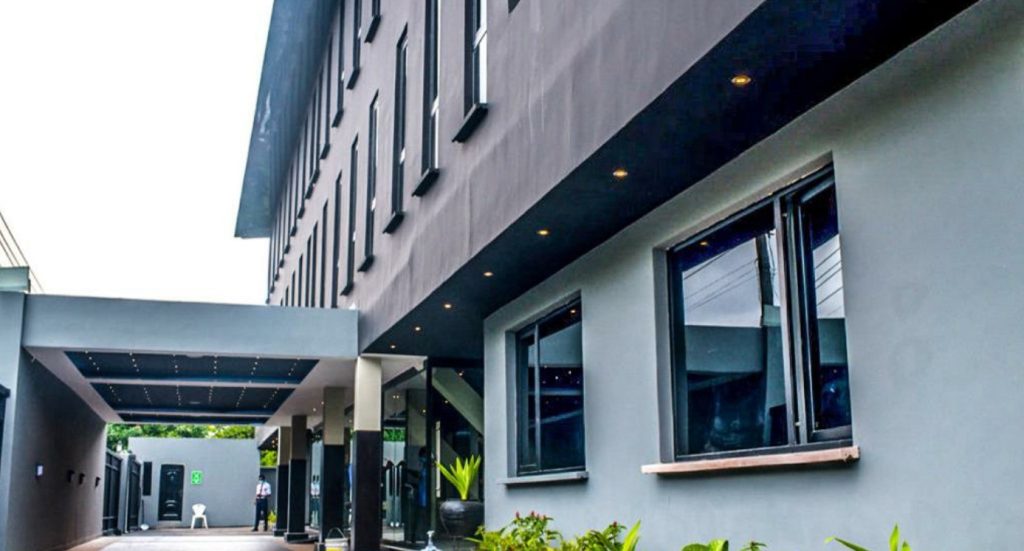 The Golden Tulip Lekki Hotel is a short ride from the city center and offers an excellent location for tourists looking for an affordable stay in Lekki.
The hotel features spacious rooms, which have balconies and air conditioning units. Guests can also enjoy free WiFi access throughout the property or relax by the pool while they wait for their next trip out of town. Several restaurants within walking distance of this hotel, including Sozo Restaurant & Night Club (located just across from Golden Tulip), serve authentic local cuisine, such as ogbono soup with chicken rice and beleko soup with fish; it's open until late at night! The Golden Tulip hotel is one of the best hotels in Lekki.
Address: 18, Obafemi Anibaba Street, Off Admiralty Way Lekki Phase 1, Eti-Osa 105102, Lagos.
6. Presken Hotels @ Freedom Way, Lekki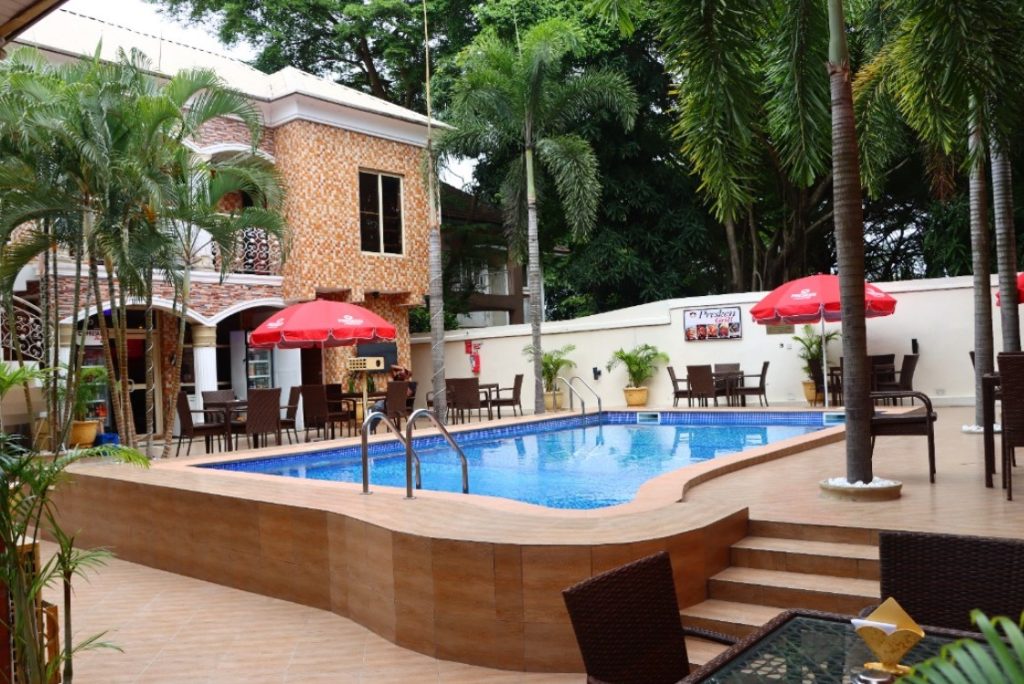 If you're looking for a hotel with a swimming pool, gym, and business center in Lekki phase 1, then Presken hotels are your best bet. It is one of the best hotels in Lekki. The hotel has all these facilities and more, as well as free WiFi, so you can work or relax while staying here.
The rooms at this fantastic hotel are fitted with all the latest conveniences, including a flat-screen TV with a 32- or 42-inch screen, a seating area with a sofa, chairs, and a stool, an air conditioner, WiFi, and access to a separate lounge.
You can enjoy delicious food and refreshing drinks at the onsite restaurant, which has a bar. The hotel's more expensive rooms feature high-end amenities like kitchenettes with all the latest appliances and utensils, separate living areas, washers and dryers, and power showers in private cubicles.
Address: 200 Freedom Way, Lekki Phase I 106104, Lagos.
7. Austasun Place hotel Lekki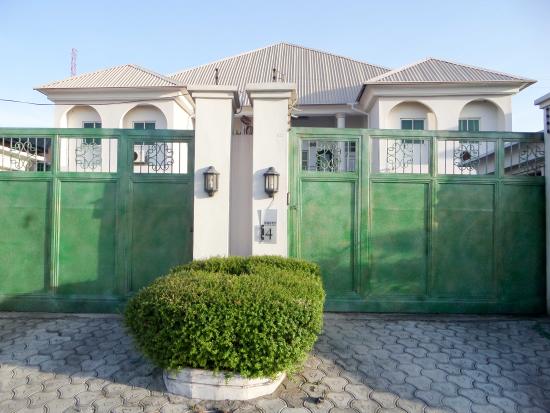 The Austasun Place hotel is highly sought after by vacationers because of its cutting-edge amenities.
When responding to customer needs, we have to give them props for being prompt and effective. The hotel is within easy walking distance of the famous Atican Beach and the Lekki Mall.
Austrasun Place hotel boasts large, air-conditioned rooms outfitted with high-quality furnishings in sleek, contemporary styles. There is a shower in the attached bathroom. They also have an expansive swimming pool, a well-established restaurant, a spacious parking area with strict security, and an exquisite bar.
Address: 4 Emmanuel Adebayo Close, Off Baderinwa Alabi Street, Behind Cannan Mall.
8. Peninsula Hotel & Towers Lekki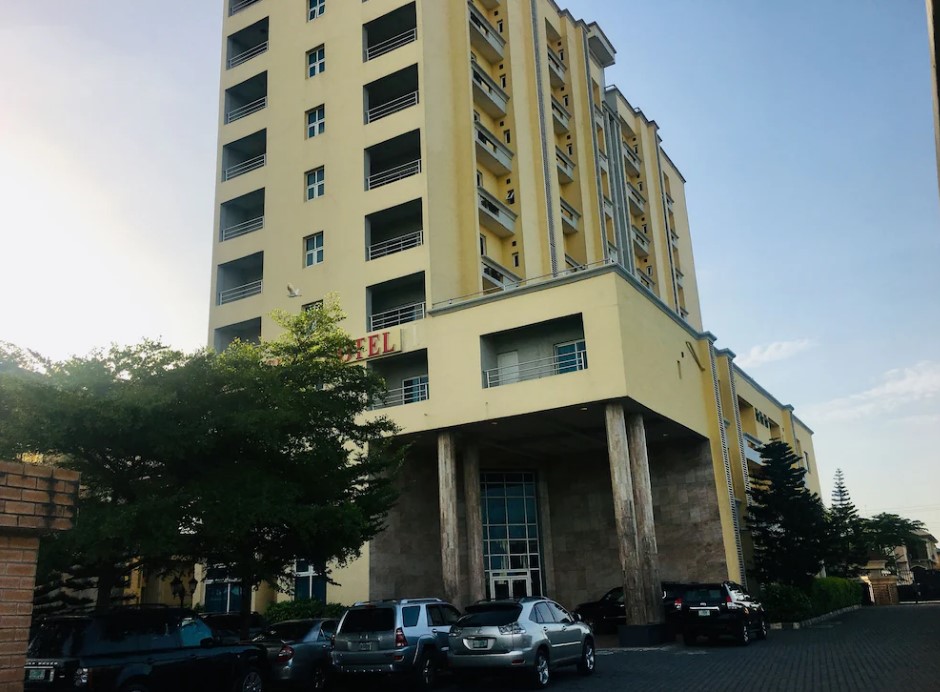 If you live in Lekki, you should be familiar with the Peninsula Hotel & Towers, one of the best hotels in Lekki. The building is enormous in scale and stands majestically in front of a seascape.
Amazing scenery can be enjoyed from the comfort of this hotel. You can unwind in peace and comfort in your room at The Peninsula. Each room at this hotel is equipped with a desk and chair, air conditioning, a King-sized bed, high-speed wireless internet, a digital safe box, a flat-screen TV, and a private bathroom with a stand-alone shower.
At the restaurants in the Peninsula Hotel, you can sample cuisine from all over the world. The bar/lounge is stocked with refreshing drinks for your enjoyment. While you're there, you can keep in shape by using their state-of-the-art gym facilities.
Additional services, such as laundry and car rental, are available for a fee at the hotel.
Address: Block 94, Plot 16 Lekki-Epe Expressway (Providence Street), Lekki, Phase 1 Lagos.
9. Eastgate Hotel Lekki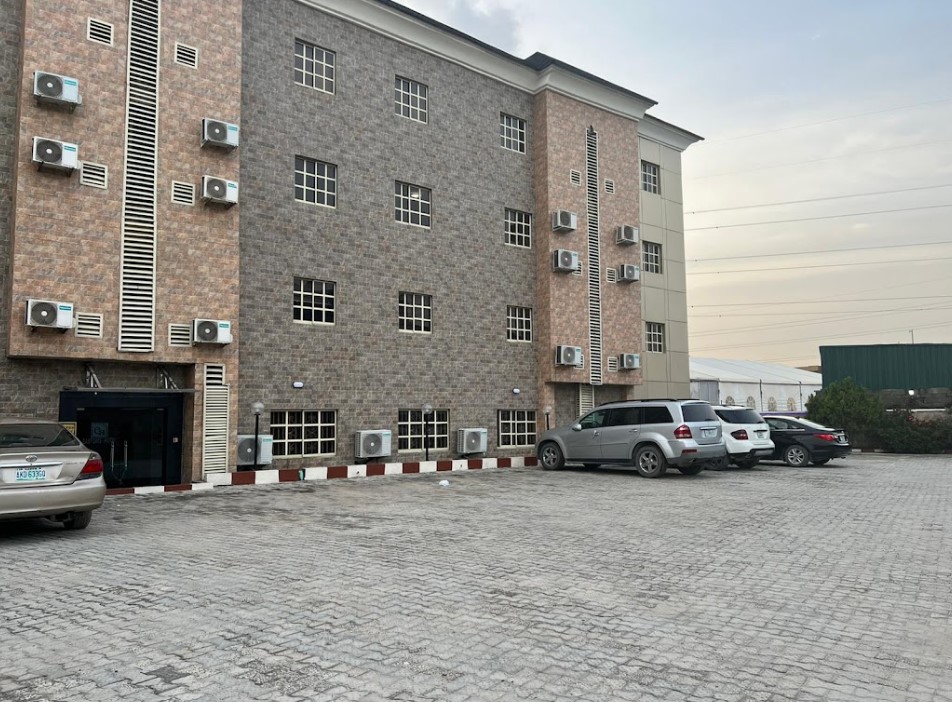 The Eastgate hotel Lekki offers its guests and business travelers 57 well-equipped rooms with luxurious king-size beds, flat-screen televisions with sofas and center tables, study desks and chairs, air conditioning, multi-channel satellite access, wardrobes,  en-suite baths with excellent facilities and free internet access connection.
The location is in a peaceful part of town, making it an excellent spot for lovers to unwind. With room types like Mini Standard, Standard, Suite, Executive, Studio, and Business Suite, this hotel manages to be both abundant and affordable.
A full-service restaurant, a bar, a pool, a fitness center, and ample parking are all available on the premises. You can rest assured that this is one of the best hotels in Lekki.
Address: 4 Dreamworld Africana way, Olugborogan Olusesi, Chevron Round-About, Second Lekki Toll. Lekki.
10. Manyxville Hotel And Suites Lekki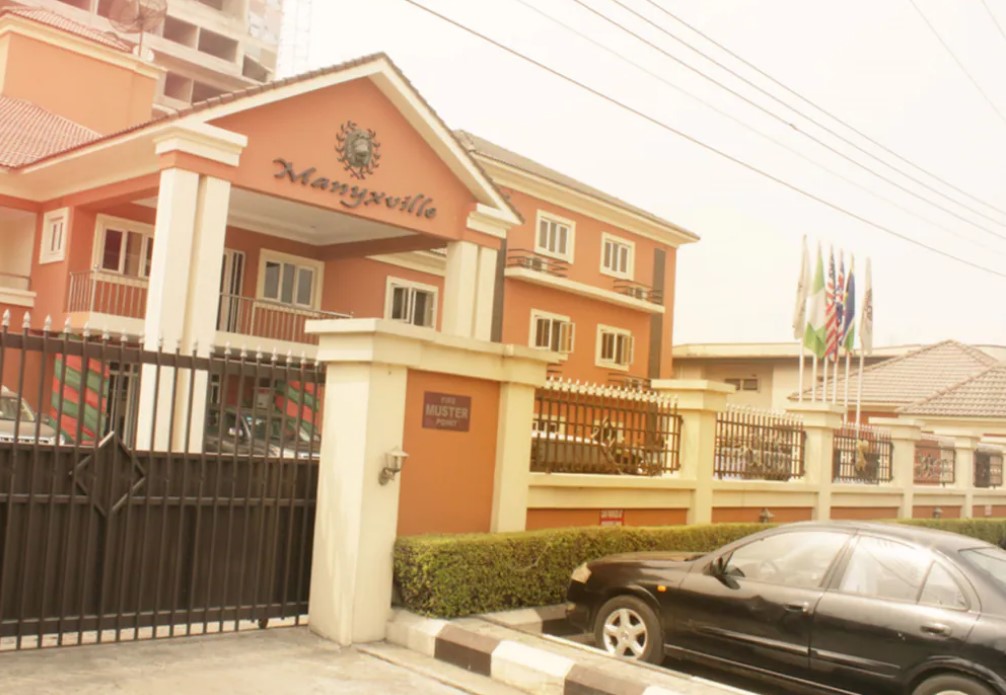 Travelers to Manyxville hotel and suites can take advantage of the hotel's outdoor pool, restaurants serving delectable fare, and a well-stocked bar to feel at home away from home.
You'll feel right at home in the hotel's comfortable rooms. The amenities include an a/c, fridge, cable TV, flat-screen TV, desk, intercom, and framed portrait. The restrooms have complimentary toiletries for your use.
Rooms range from the Standard to the Standard Double to the Studio to the Mini to the Presidential Suite.
Address: Plot 12, Otunba Adeleke Adesina Street, Off-Road 47, Admiralty Way
Conclusion
Lekki is one of Nigeria's best tourist destinations, with a lot to offer. It is home to some of the country's most luxurious hotels and resorts, as well as world-class shopping malls and restaurants. The area is also ideal for corporate events, weddings, and conferences.