Loans
The Benefits of Privately Issued Student Loans?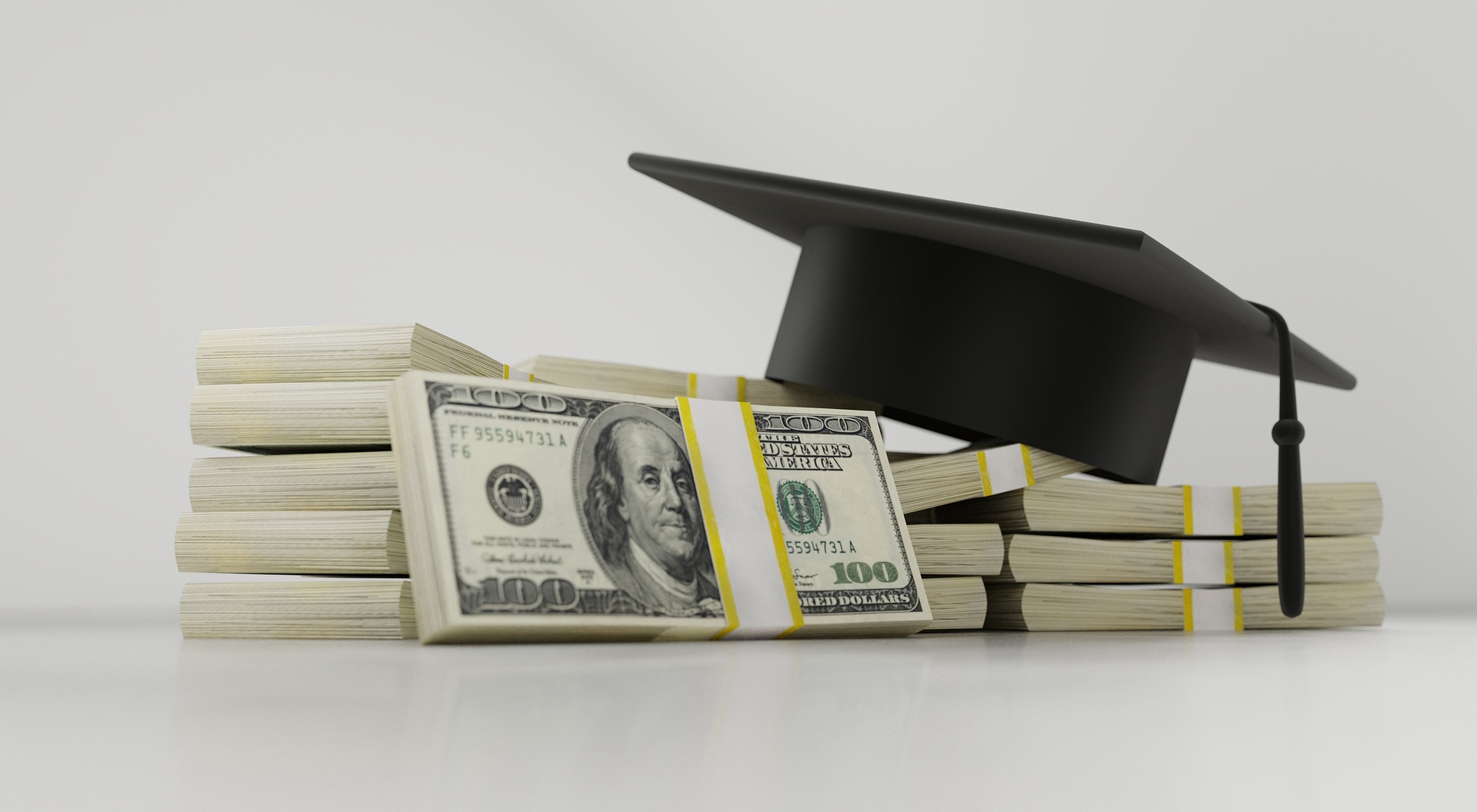 Private lenders, including banks, credit unions, and online lenders, offer educational loans through private student loan programs.
It is better to apply for federal student loans first because private loans often don't have the same advantages as federal loans, such as income-driven repayment plans and loan forgiveness alternatives.
However, personal lenders can be helpful if you've used up all of your federal loan options, and in some circumstances, you might even be able to receive a lower interest rate.
Reasons why you should get a private student loan
To obtain a private student loan to pay for your education, use a private lender and understand the benefits of privately issued student loans.
The Department of Education offers government-backed student loans, but these lenders are independent. Students use private student loans to pay for their tuition fees, lodging, food, and other expenses.
Even though private student loans have higher interest rates and increase the overall cost of a degree, they are usually necessary after students have exhausted all alternatives for grants, scholarships, work-study, and federal student loans.
College students usually use federal student loans as their first choice for financing their education after exhausting all other options for free money.
This is mostly because federal loans offer access to income-driven repayment plans and debt forgiveness programs, but it is also because most loans don't require a credit check. Everyone who qualifies receives the same interest rate, and the fact that most loans don't.
Despite this, most government loans have yearly and overall borrowing limits, and people with excellent credit may be able to find lower interest rates with private loans.
A private loan is beneficial to the following types of persons :
Those who have used all available federal student loan alternatives but still require funds to close financing gaps in their education.
Those who have good credit or who have access to a trustworthy co-signer who has good credit.
Students who don't intend to utilize government benefits such as income-driven repayment programs, forgiveness possibilities, or other assistance.
People who are international students and ineligible for federal financial help.
What are the benefits of Privately issued Student Loans
• It is cheaper than Federal Student Loans :
If you're an undergraduate student, you probably won't be able to find anything more affordable than a federal student loan, especially if you haven't had the chance to build credit.
However, both the interest rate and the initial loan fee for graduate and parent loans from the Department of Education are more expensive than those for undergraduate students.
If you have a steady source of income and a strong credit score, you may be able to get a loan at a lower interest rate than the one set by the federal government.
Private student lenders frequently do not charge an up-front fee.
Comparing what the federal government offers with what you could be eligible for from private lenders can be helpful in some circumstances.
• It grants access to higher borrowing limits :
You could not be approved for the amount you need for pupils attending an expensive university if you only apply for student loans from the federal government.
Undergraduate students, for instance, may borrow between $5,500 and $12,500 per year depending on their study year and whether they have dependents.
The lifetime cap for dependent and independent students is $31,000 and $57,500, respectively.
On the other side, private loans frequently allow you to borrow up to the annual cost of attendance, giving you more flexibility to find the cash you need.
• Excellent-credit borrowers may be eligible for attractive terms
It is also one benefit of privately issued student loans. When eligible, borrowers frequently have access to private student loans at a very advantageous rate.
Lenders usually provide long payback periods and options for payment postponement while a borrower is enrolled in school.
In addition, many private student loan companies don't charge origination fees, unlike the Department of Education's Parent and Grad PLUS loans.
Some highly eligible students may find private loans with favorable terms more affordable than federal PLUS Loans.
• The lenders and loan servicers available to students will vary :
Lenders of private student loans can be found in a wide variety, all vying for your business.
As a result, you are free to weigh your options and pick a lender you feel at ease dealing with.
You can concentrate on various factors, like the interest rate they charge, their track record for customer service, the loan repayment schedules they provide, and many others.
Lender choice is not one of the many borrower benefits provided by federal loans.
The rates and terms that apply to the specific loan each borrower is taking out are the same for all borrowers, and you cannot choose your loan servicer.
• The loans have substantial amounts.
You can frequently borrow money from private student loan lenders to pay for your tuition, living expenses, and board.
This implies that any qualified borrower ought to be able to get enough money from private student loans to pay for their tuition and fees.
Numerous private lenders also have lifetime loan caps that are zero or extremely high. This means that if you decide to pursue more than one degree or continue your study after receiving your undergraduate degree, you will have the option to borrow money. This is one benefit of privately issued student loans.
Borrowers with unsatisfactory academic achievement who wish to continue their education but are no longer eligible for government funding can choose private student loans.
Borrowers with attendance levels below half-time may be eligible for some private student loans.
Students who cannot or will not borrow from their parents may be able to obtain private student loans if a cosigner is willing to do so.
If an able-bodied U.S. citizen cosigner is provided, some private student loans are accessible to international students.
Unlike federal student loans, which can only be used to pay up to $200 in previous school expenses, private student loans are accessible to cover these costs.
To cover costs after graduation, some lenders provide private student loans, such as loans for bar study after law school and loans for residency and relocation after a career in medicine or dentistry.
Due to the lack of a requirement for the student to submit the Free Application for Federal Student Aid, private student loans have a shorter application process (FAFSA)
By applying with a cosigner with excellent credit, borrowers can get a private student loan with a cheaper interest rate.
• More people can get access to private student loans :
Who is eligible for federal student loans is subject to some tight requirements. For instance, many non-citizens are not qualified.
Federal loans are also unavailable to students who drop below a half-time load or don't make adequate academic progress.
But other lenders will deal with applicants who cannot get federal aid through the FAFSA.
As an illustration, the lending partner of Juno may approve private loans for international students with a suitable U.S. cosigner.
Private loans are also available for some costs that federal loans won't pay. Loans for residency programs are two frequent examples for professionals in the medical and legal fields.
There are so many advantages of privately issued student loans that easily answer most students' questions about the benefits of Privately issued student loans.