Food
How To Make Seafood Boil in a Bag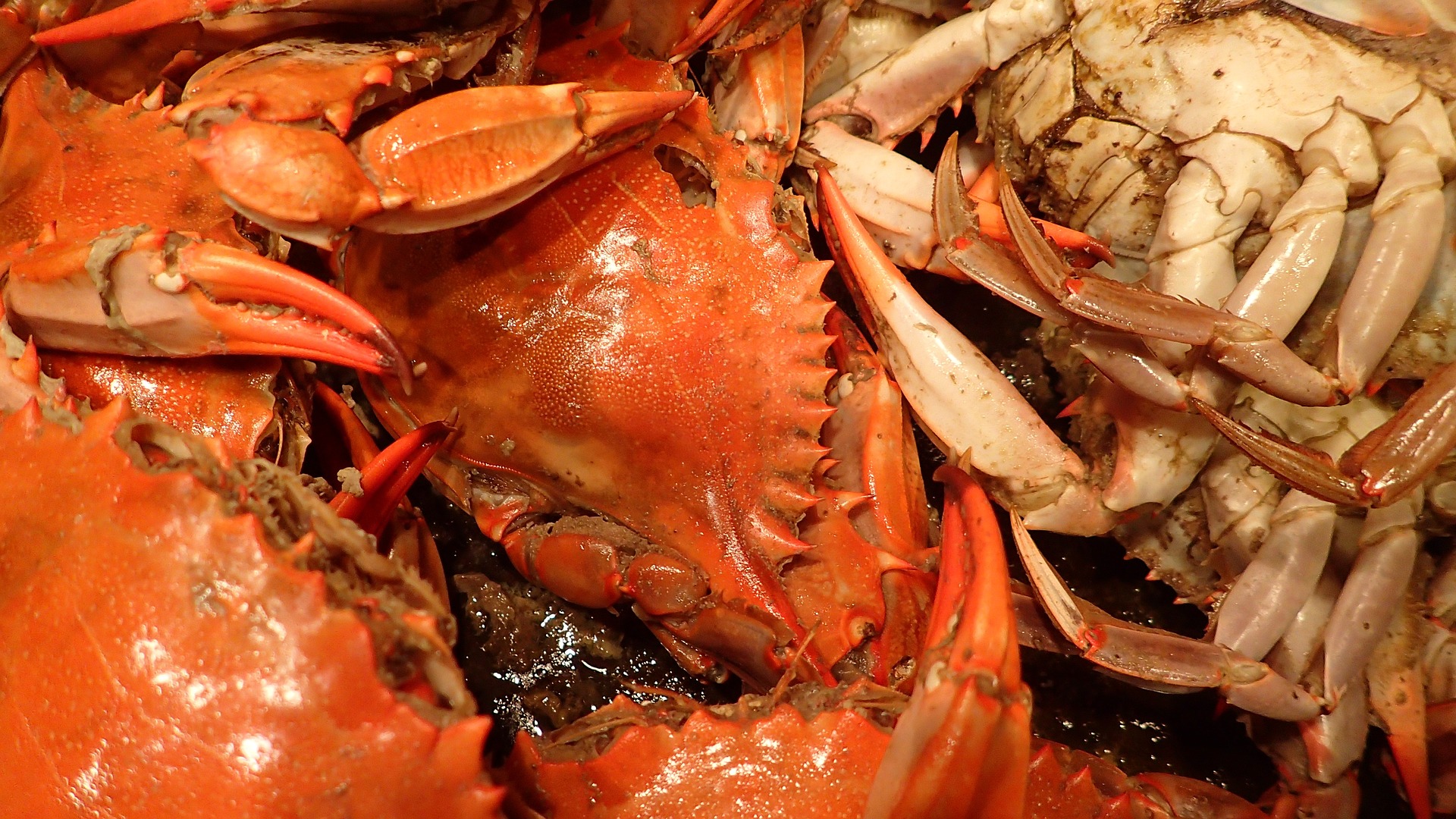 If you are craving really tasty seafood, then a seafood boil cooked in a bag does not sound like a bad idea, then, you should definitely try it out. It all boils down to using whatever fresh seafood you have at your disposal, ranging from clams to mussels, shrimps, and more to get that great flavor emanating from the tantalizing meal that will certainly be appealing to the crowd.
In this article, we will be sharing with you the steps involved in how to make seafood boil in a bag. Looking for a superb recipe for seafood in a bag? You are in the right place, The recipe here is the best ever. Read on to find out more.
What is a seafood boil bag?
Ever heard of seafood in a bag? It simply refers to seafood being boiled in a bag.  But first, let's get to know what a seafood boil bag is.
A seafood boil bag is a type of bag that is highly resistant to high temperatures. This bag is often used as an oven bag by individuals to cook seafood boil recipes. The recipes are usually placed inside the bag to cook.
What is a seafood boil bag?
A seafood boil in a bag refers to a type of bag that is highly resistant to very high temperatures. This bag is commonly used by individuals as an oven bag to cook seafood recipes. The seafood recipes are placed inside the bag to cook.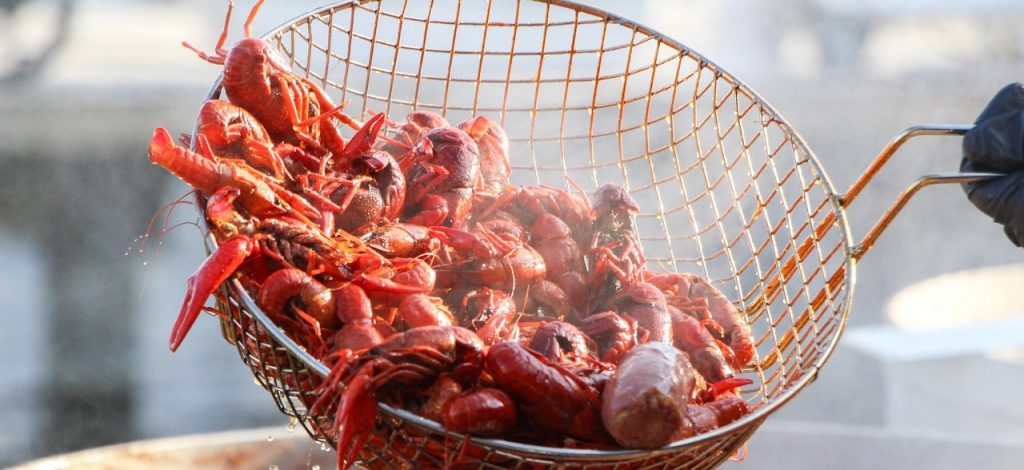 What you need to know about seafood boil bag recipe
A seafood boil bag recipe is usually cooked in an oven-safe bag that contains different types of seafood such as vegetables, shellfish, buttery sauces, and more.
There are two different methods involved in making this recipe, they are:
Oven

: Some individuals prefer to make the seafood in a bag directly in the oven.

Stovetop:

There are those who prefer dipping the seafood boil bag in a large pot of boiling water on the stovetop and letting it simmer for a few minutes.
Whichever of the two methods is used, afterward, the cooked seafood and vegetables inside of the bag together are then placed with a buttery sauce and served right inside of the bag. Then pair it with a bottle of champagne, what a way to enjoy seafood in a bag.
Ingredients required for seafood boil in a bag
1Ib sausage

1Ib shrimp

1Ib red potatoes

1Ib king crab legs

1Ib precooked prawn

4 ears of corn

Mussels

Lime juice

5 bay leaves

12 cup melted butter

6 finely chopped garlic cloves

Fresh Parsley

3 tablespoons of seasoning ( preferably seafood boil)
The tools needed to make a seafood boil in a bag
Here are the tools required in making a seafood boil cooked in a bag:
1 Large oven bag and tie – It is required to cook the seafood in a bag, while the tie is used for sealing the stem of the bag.

1 Large bowl – It is needed for stability so that while the seafood boil ingredients are being added to the bag, it won't move or slide.

1 Baking Sheet – The bag of seafood is placed on it so that the liquid content will not seep out and mess up the oven while it is being cooked.

Foil (optional) – This is not necessarily required, however, it can be used as an extra protection to the baking sheet, for an even cleaner oven while cooking the seafood boil.

Baking dish

Plate – This is required to serve the seafood in a bag when your palette is ready to savor its sweet flavor.
How to make a seafood boil in a bag
It's pretty simple to make seafood in a bag, the first thing that you should ensure is seeing to it that all your ingredients are complete and gathered in one place. Afterward, ensure that you follow the easy steps below:
First clean the crab legs, shrimps, mussels, and prawns.

Chop the sausages, the red potatoes, and the corn.

Boil (precook) the corn for 10 minutes.

Boil the red potatoes (precook) for 25 minutes. Keep in mind that the size of the potatoes determines the duration of time they will be precooked.

Place the oven bag over a large bowl in order to get some stability and add all the seafood ingredients into the oven bag as well as the seasoning ( preferably seafood seasoning), lime juice, melted butter, and the bay leaves.

Ensure everything is coated nicely while tossing them together, then seal the bag up at the stem.

Put the seafood bag in a baking dish and place it properly in an oven that is preheated at 350 degrees for 22 minutes.

For proper cooking of the seafood, ensure that in the last 6 minutes of the cooking, the oven heat is increased to 400 degrees.

Your seafood in a bag is ready, just open the bag to release the steam.

It can be served with the oven bag or placed on a plate, however you want it, just enjoy your meal. But remember to garnish with some freshly chopped parsley.
Why are some ingredients of the seafood in a bag Precooked?
Precooking is very crucial because you would not like to eat raw shrimp or mussels in your seafood boil. Ingredients of the seafood in a bag that needs precooking include shrimps, mussels, prawns, and king crab legs. These ingredients tend to cook for a long time, so in order not to spend so much time in the oven, they must be precooked.
What type of bag is best for seafood in a bag?
It is best to opt for oven bags that are made of heat-resistant nylons. The seafood in a bag will have its content well tossed without seeping out on the baking sheet or foil.
Why seafood boil should be served in a bag?
Seafood boil contains shrimp, prawns, lobster tails, crab legs, mussels, and more that must be tenderly cooked in order to enjoy the juicy taste. Also, it helps to prevent you from messing up the place and gives you less cleaning to do after you finish the meal. This is why seafood should be considerably served in a bag.
How to reheat seafood in a bag?
We recommend that you reheat a seafood boil in a bag on a stovetop, just follow the simple steps below:
Add 4 cups of water to a large pot

Place it on a stovetop

Let the water boil

Place the sealed seafood bag into the boiling water

Ensure that the bag containing the seafood does not touch the sides of the pot

Leave the seafood boil to reheat in the pot of boiling water for another 10 minutes

Remove the seafood boil and place it on a platter to cool, or remove the tie in order to release the heat.
Conclusion
If this is your first time trying out the seafood in a bag recipe, there is nothing to be worried about. All you just have to do is to follow the easy steps mentioned in this article, and you are on your way to enjoying the famous and juicy seafood boil in a bag.
Also, remember that you don't have to break the bank to do this, as you can just make use of the seafood boil ingredients at your disposal and still have yourself a great meal.