Travel
Check Out the 10 Best Medical Universities in the World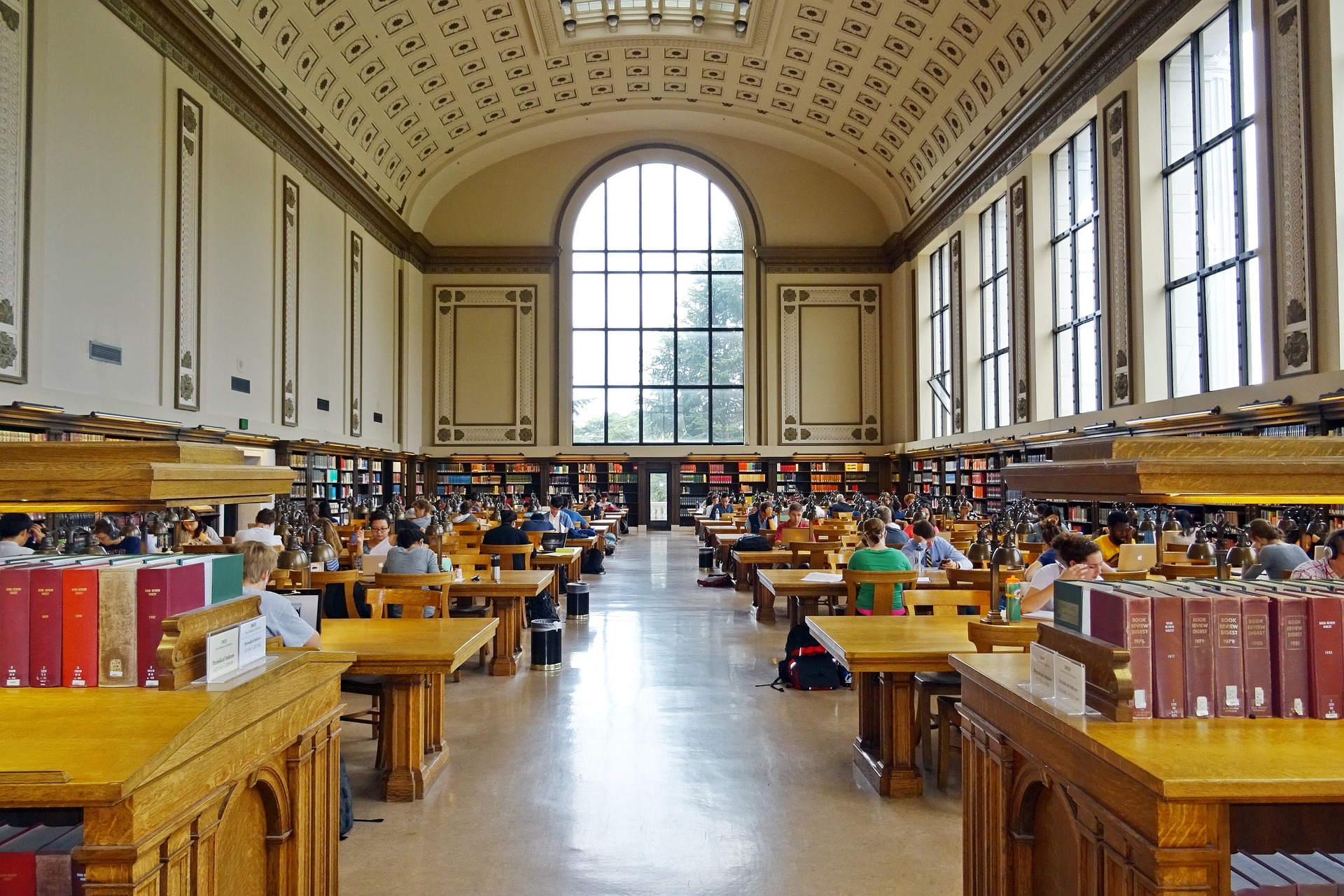 Everything about medicine is fascinating. Pursuing a degree in medicine in one of the top medical universities encompasses the full professional cycle, from learning about human anatomy to diagnosing and treating illness to applying what you've learned to improve the lives of others and the world at large.
As with any field, medicine requires diligent study and practice to achieve any level of success. However, there are many advantages to a career in medicine, including the joy of a fulfilling professional life and the possibility of a wide range of rewarding employment options. A doctor's day is never the same from one to the next. Patient care informed by knowledge and research evidence presents a rare opportunity to merge the scientific knowledge and interpersonal connections that define the profession.
In that case, why would someone reject the chance to study medicine and become a famous doctor with a degree from a top medical university in the world?
To get you started, here is a compiled list of the top medical universities across the globe.
Let's dive into the world's best medical Universities.
Check Out the 10 Best Medical Universities in the World
1. Harvard University
Country: United States
Founded In: 1782
The Harvard Medical School (HMS) is not only one of the world's oldest but also the best in terms of research and Medical studies.
In contrast to the majority of other top medical universities, HMS is not associated with a single hospital but has close ties to many Boston-area teaching facilities.
In terms of clinical medicine education, this University is unrivalled worldwide. The primary goal is to reduce needless human suffering by developing a broad range of clinical care and biological research experts. These people are the vanguard of health and research, providing aid to patients and communities on a local, national, and international scale.
They want to provide a welcoming space where people from all walks of life may come together to address the educational and social concerns of the world. Because of this, their medical school is world-class.
Attending Harvard Medical School will equip you to take the reins in this endeavour.
When training future doctors, no institution has done as well as Harvard Medical School. Students at HMS have the freedom to explore their passions and learn how they may contribute to the improvement of health care and society at large.
2. University of Oxford
Country: United Kingdom
Founded In: 1096
The medical program at Oxford University is renowned for its comprehensive curriculum and ground-breaking research. In 1936, work began on what is now known as the Clinical School. Each phase, pre-clinical, clinical, and post-clinical, may last up to three years. Medical science students have the opportunity to gain experience and further their studies by working in one of many research labs located across the department.
Various divisions under the Medical Sciences Division are responsible for providing instruction in this area.
3. Stanford University
Country: United States
Founded In: 1912
It is another top medical university. The medical school at Stanford is known as the Stanford University School of Medicine, with six years of completion. The Medical Department of the University of the Pacific was founded in 1858 in San Francisco. The institute has a comprehensive and forward-thinking approach to medical research.
Medical services and pediatric services at Stanford University are connected to the institution. It is widely acknowledged that these two facilities are among the best in the world regarding obstetrics, neurology, and cardiology. It encourages innovation and critical thinking among the medical professionals of the future.
Stanford Medicine, renowned for its dedication to patient care, performed the first human heart transplant in the United States and the first combination heart-lung transplant globally.
4. University of Cambridge
Country: USA
Founded In:1209
The University of Cambridge's medical college offers both an undergraduate and graduate medical program. There are two types of medical education available at Cambridge: the Standard Course and the Graduate Course. The over reaching goal of the curriculum is to help students grow into caring, conscientious, and competent healthcare professionals and future leaders.
The medical curriculum provides an academically rich and professionally demanding learning environment. As a medical student at the University, you will benefit from the University's research-rich atmosphere and rigorous, evidence-based medical education. Throughout the semester, students will have several chances to engage in research and complete projects. The curriculum outlined here provides a stage for would-be medical professionals to benefit from rigorous training and practice grounded on evidence. The students are free to work on independent studies and group projects throughout the semester. The school is one of the top medical universities in the world.
5. Johns Hopkins University
Country: United States
Founded In:1876
Johns Hopkins School of Medicine is a private research university in Baltimore, Maryland (JHUSOM). In Baltimore, John Hopkins University's medical school and children's hospital. It ranks among the finest medical schools in the U.S. and worldwide.
The faculty and staff of Johns Hopkins University are firm believers in the value of an interdisciplinary approach to education. In terms of medical education, this institution is among the top medical universities in the world. The school provides a diverse selection of M.D. and PhD curricula, each with a customizable curriculum and extensive subject coverage.
It is renowned for being the first to merge research and instruction into a unified entity.
Johns Hopkins University's medical school strives to train doctors who will provide excellent care to patients while also answering fundamental questions about disease's causes, how to prevent it, how to cure it, how to administer health services, and more.
6. University of California
Country: USA
Founded In:1868
It's quickly becoming the industry standard in the health and biology sectors. The institution strongly commits to community collaborations to deliver education and provides opportunities for postgraduate, graduate, and medical education.
Medical professionals spend four years in college and three or more in a residency program before graduating (ACGME). The University of California medical school is ranked as one of the top medical universities globally.
7. Yale University
Country: United States
Founded In: 1701
Regarding scientific research, cutting-edge clinical care, and medical education, Yale School of Medicine is among the top medical universities in the world that look deeply into this.
The Yale School of Medicine is ahead of the pack when it comes to producing physician-scientists. Enhancing health innovation initiatives and promoting medical progress via scientific inquiry are two of their primary focuses.  They motivate students to pursue medicine because of their empathy, dedication, and boundless enthusiasm.
Yale's medical school fosters future innovators in health care by encouraging openness, respect, and critical thinking among its students. Through collaborations with other institutions, organizations, and communities locally and internationally, they can accelerate the pace of discovery and innovation within the institution. The community's health is a top priority, and they provide compassionate treatment to each patient.
8. University College London 
Country: United Kingdom
Founded In: 1826
Numerous undergraduate and graduate medical education programs are available at University College London, including a medical education research unit and an education consulting section.
Since its founding in 1834, London's University College Medical School has been training physicians for the city and the rest of the globe via its close collaboration with seven major teaching hospitals. UCL has a nice reputation as a top educational institution because of its highly qualified faculty and dedicated students. Many prominent figures in the medical field today are alums of this prestigious University.
Every year, 334 students enrol in the MBBS program at UCL Medical School, making it one of the biggest in the nation.
9. Imperial College
Country: United Kingdom
Founded In: 1988
Imperial College London launched ICSM, one of the United Hospitals and an undergraduate medical school, in 1997. It is a department under the college's Faculty of Medicine and is the result of the consolidation of many formerly separate medical schools.
Since its medical school's inception in 1997, Imperial College has invested significantly in fostering strong ties to the healthcare community. Faculty from several disciplines, including the hard and soft sciences and engineering, work together on this.
10. Massachusetts Institute of Technology (MIT)
Country: USA
Founded In: 1861
Although it lacks its medical school, the institution offers two dual degree programs with Harvard Medical School. A doctor of medicine (M.D.) and a doctor of philosophy (PhD) combined degree and a health sciences degree are two examples. Thanks to this partnership, colleges and hospitals in the Boston region may work together more closely than ever before.
All members of the MIT community have access to the University's comprehensive health and wellness facility, which is housed in MIT's on-campus medical facilities.