Loans
How to Get a Car Loan Today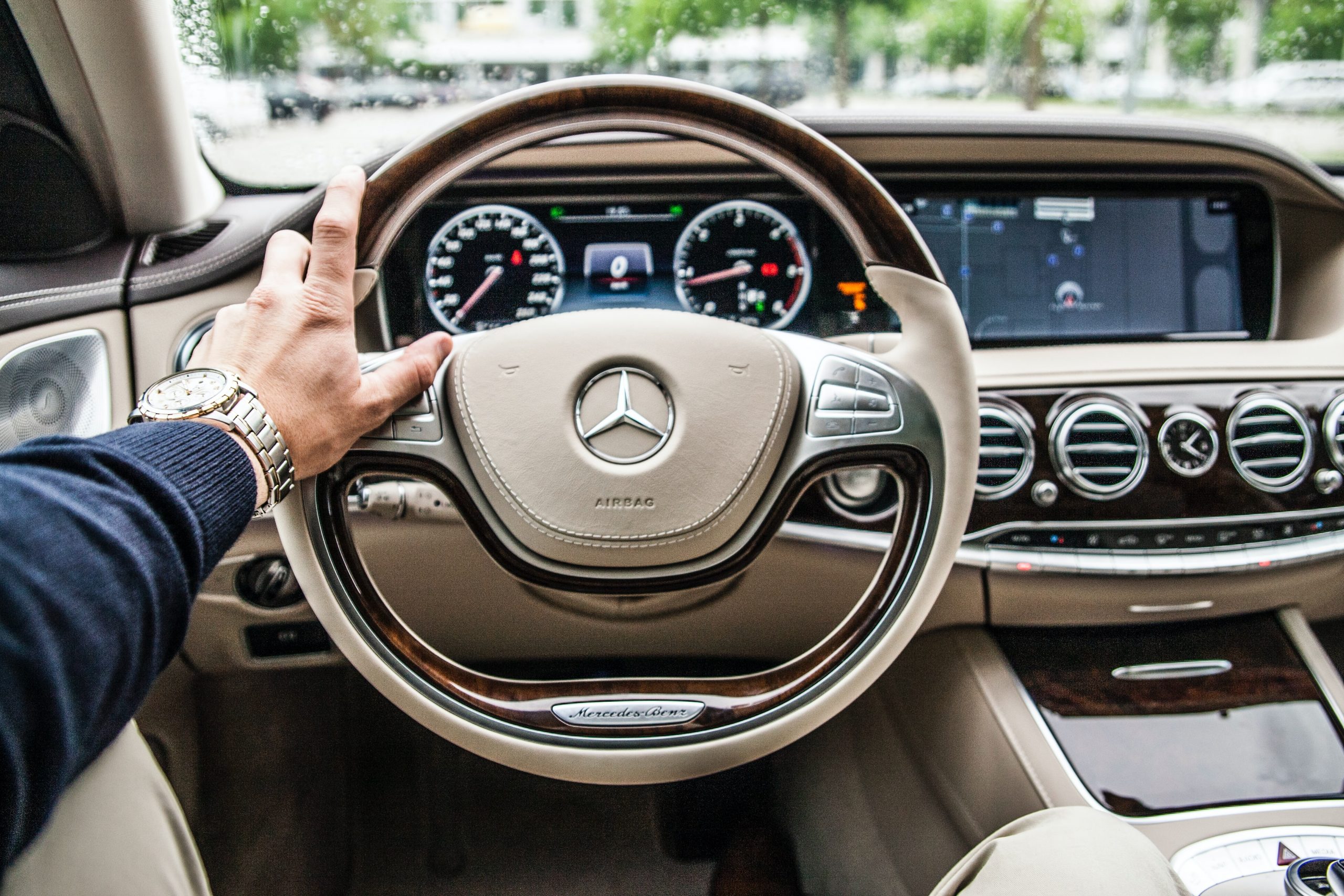 A car loan is a financial aid that assists people in purchasing a car when they don't have the necessary funds on hand, whether the car is brand-new or used. In order to purchase a car with a loan, money has to be borrowed from a lender when getting an auto loan. You consent to repay the money over a pre-determined time period along with any fees and interest that may accrue.
Before choosing a car loan, you have to consider several factors and make adequate findings before making a final decision. Owning a car may be easy, pleasurable, and hassle-free with the right car loan.
How to Get a Car Loan Today
Find the best car loan offer: You should purchase the vehicle from a dealer who has a connection to a bank that can provide you with the greatest financing options. Verify that you are aware of all the expenses and fees. Make sure to specifically inquire about the processing fee, pre-payment fees, and type of interest (fixed or floating, reducing balance or not).
Contact your current banker: It is usually very time-saving, hassle-free, and cost-effective for you to obtain a loan from a bank with which you are a customer.
Verify your vehicle's eligibility: For new or used autos, most banks have varying eligibility requirements.
Make sure your credit score is high: Make sure you have a credit score of 750 or higher before applying for a loan.
Determine how much money you should invest: Once you've decided on the new vehicle you desire, go home and prepare for negotiations.
Prepare your documents: Your auto loan application may require supporting documentation, such as verification of your income, identification, and address.
How do Car Loans work from the bank?
While the application process for certain banks' vehicle loans is simple, other banks make their decisions on specific criteria. Either request an application form in person or submit your application online.
Each bank has its own requirements for auto loans. They may need proof of your minimum annual income, years of employment, or company turnover before granting your auto loan.
For instance, if you are a salary earner, you might need to have worked for the same company for at least two years to qualify for a car loan.
The average minimum monthly salary requirement for self-employed people working for proprietorship partnership firms, and public or private limited corporations is $1500 before they may qualify for a car loan.
The first step is the provision of some important documents to the bank authority in charge of your car loan.
Proof of Identity document: The following are examples of such documents: Social Security Number(SSN), passport, driver's license, voter ID card, etc.
Proof of Address Document: These include; shop & establishment act certificates (for self-employed people), social security cards, passports, telephone or power bills.
Proof of Income Documents
The most recent six-month-old bank statement.
Form 16 (for salaried individuals), income tax returns, and salary slips (for self-employed persons).
Then, go to the bank office physically with a quote for your ideal vehicle. If you are already a customer of the bank and have a strong credit rating, you will be able to obtain a car loan quickly and with little paperwork. Some banks also make provisions for applying online for their customers who already have an account with the bank.
How do loans work for a Car?
If you've never financed a car before, it is worth mentioning that car loans might be daunting and perplexing. There are many things that need to be understood, including interest rates, down payments, and loan terms. However, the more you comprehend vehicle financing, the more equipped you'll be able to bargain for the greatest price possible given your circumstances.
By dividing the expense into regular payments over time, a car loan can help make purchasing a vehicle more manageable. In general, auto loans can cost anything from a few thousand dollars to $100,000 or more. Depending on the lender, they often have repayment periods of 24 to 84 months. The amount to be borrowed depends on the type of car and the financial status of the person borrowing.
Apply to a few lenders and compare offers to make sure you get the best deal. Don't just get your car loan through the dealership because the rates and costs there may be higher.
After you've bought your car, you'll get an email encouraging you to set up an account online as well as a payment book with lender information. By allowing them to deduct payments automatically, many car loan providers will lower your interest rate.
How does car loan APR work?
The annual percentage rate, or APR, is the total amount you pay for borrowing money each year, including any lender fees. Your credit history and credit score are the two most crucial variables that will determine the APR you obtain.
Take this scenario into consideration: You would accrue $2,193 in interest if you took out a $30,000 auto loan with a 3.50% APR and a 48-month term. A 72-month term on the same loan will result in a $208 monthly payment reduction, but you will finish up paying $3,300 in interest.
In practice, you'll need to strike a compromise between the shortest term and the monthly payment that works with your budget.
How does Car Loan refinancing work?
When you refinance your car, you take out a new loan to replace your old one. You start making monthly payments on the new loan once your old debt is paid off. Refinancing applications are simple to complete, and most lenders have speedy decision-making capabilities. Before diving in, there are still some things to think about.
Simple steps to refinancing your Car loan.
The procedure for refinancing a car loan may differ significantly depending on the lender, but understanding the fundamental procedures can help you be ready for the next step.
Assess whether refinancing is appropriate for you
If you refinance your auto loan, your monthly payment or total interest payments should go down. This might not be possible, though, if any of the following apply to you :
You have payment arrears: Your ability to be approved for a loan with better terms may be completely eliminated if you have any past-due payments on your current loan or any other credit issues.
Pre-payment penalties apply to your current loan: An early loan payoff fee, or prepayment penalty, might negate any refinancing savings.
Your debt exceeds the value of your car: If your loan total exceeds the value of your car, it may be difficult to obtain advantageous loan terms.
In the long run, upgrading your vehicle can be more advantageous because some lenders won't refinance older or high-mileage automobiles.
Verify your credit
When approving a loan and setting an interest rate, lenders mainly rely on your credit report and credit score. Lower interest rates are frequently a result of having a higher credit score. Watch your credit closely because it can become better over time.
Compile the necessary paperwork
Preparing your paperwork in advance can make the application process easier. Typically, you'll require the same items used to secure a loan. These include :
Your Social Security number.
Your driver's license.
Paychecks or other proof of income.
Driver's License.
You must also get a copy of your original loan agreement. Contact the lender and request an email copy if you can't find your copy. A different lender could ask for information regarding your current loan, like :
Your remaining balance.
Your present salary.
The remaining time on your loan.
Your current interest rate.
Information regarding the car, such as the VIN.
The proper inquiries
Read the fine print and make sure you have all the information you need before signing anything. How does refinancing a car work? Ask lenders in person. Obtain information on the loan's term, annual percentage rate (APR), origination costs, and any penalties for early repayment.
If you've located the best price and are certain that you'll be approved, you could be prepared to start the application process right now. A hard inquiry, however, can be made on your credit report. Prequalification can provide you with a clearer understanding of where you stand without damaging your credit score if you are unclear where you stand.
What time should you reconsider refinancing your Car loan?
It can be difficult to know when to refinance an automobile because it's not for everyone. In some circumstances, refinancing's advantages might be modest or nonexistent. Refinancing could not be advantageous for you, for instance, if your present loan has a bad payment history or you are almost done paying it off.