Loans
How to Find Social Media Marketing Jobs Easily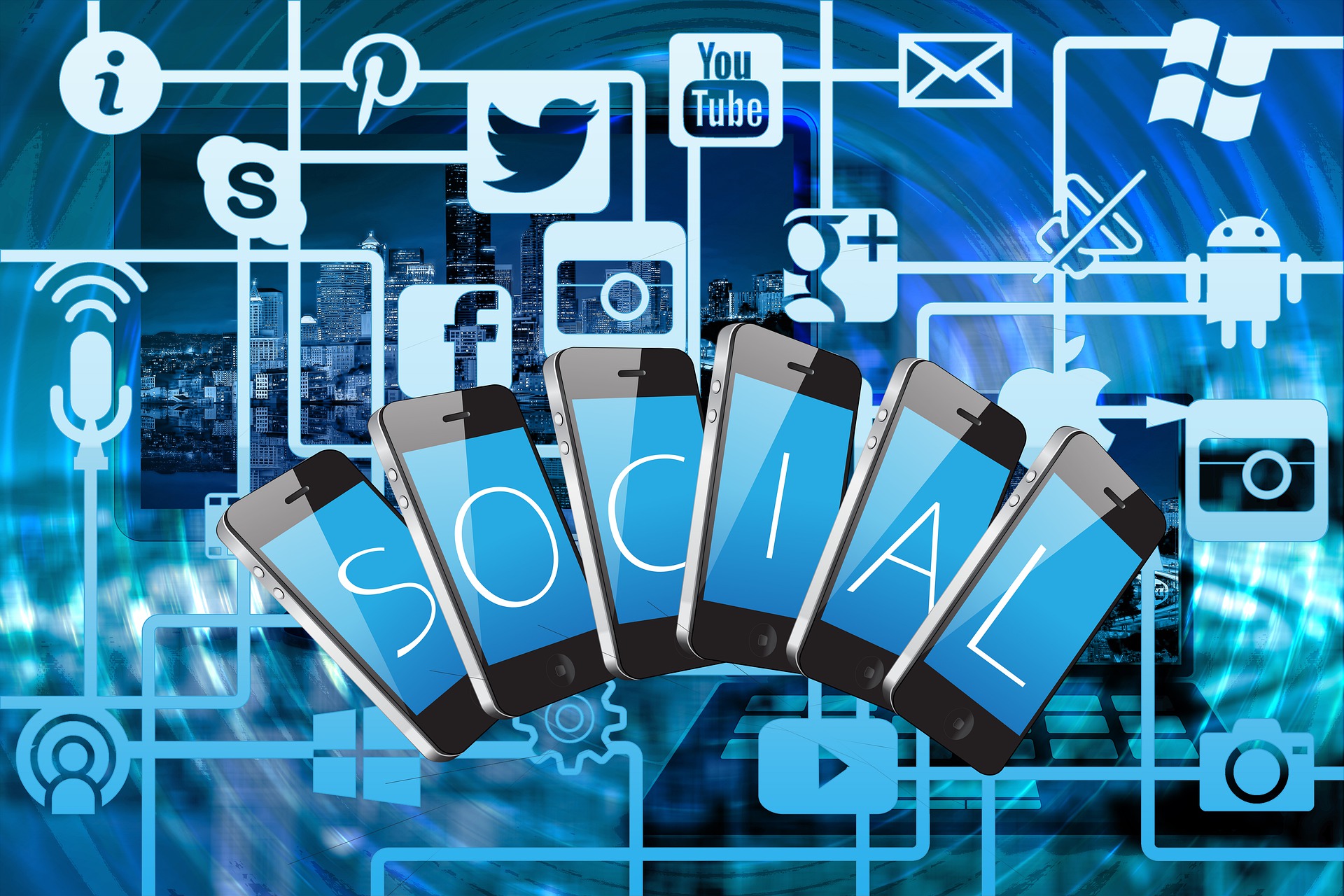 Getting Social media marketing jobs seems easy if the right strategies are implemented during job hunting. What does that mean? You need the right tools, skills and social media marketing certifications to land a good-paying social media job. Recruiters are looking for those who can get the job done within the shortest possible time without making excuses.
So, in this article, we will look at how to land social media marketing jobs easily and the tools and certifications you need to succeed. Let's get started.
What is Social media marketing?
Social media marketing is promoting a business's product and services through its many social media channels and increasing website visits, user interaction, and sales.
Social media marketing is creating and scheduling social media posts with a specific consumer base in mind, sometimes via a sales funnel. The goal is to encourage interested parties to purchase or get in touch with the business.
The Importance of Social Media Marketing Certification
Typically, employers look for candidates with a professional certification, Bachelor's, or Master's Degree in Marketing or a closely connected field, such as journalism. Some companies, however, would not hire you unless you have a certificate or degree in social media marketing.
To enter the field of social media marketing, you must have completed a formal education. So many tech companies like; Google, Coursera, Udemy, Digital Marketing Institute, Cwwtech Africa, BYU-Pathway worldwide and DigitalAdexpert offer courses virtually in this study area. However, they require more time and money than boot camps and associate's degrees.
You may still get social media marketing jobs even without a degree, albeit it may be more challenging.
The Time It Takes To Land Social Media Marketing Jobs
If you want to get the most out of your education, plan on spending four to six years in school and then using that time to get experience for a year or two. Some corporations favour candidates with a bachelor's or master's degree when hiring for high-paying positions in big organizations.
The alternative educational routes, such as certifications, associate degrees, and bootcamps, will get you to your desired employment sooner. It is possible to take any or all of these routes. Internships are another option for gaining practical experience in social media marketing.
Key Competencies for Social Media Marketing Jobs
If you're applying for a job that involves social media marketing, having qualifications in this area can set you apart from other candidates. Different social media occupations need specialized knowledge, and validating that knowledge via certification is essential.
Skills in communication, content curation, and creative writing are essential in social media marketing, and you should highlight them in your social media marketing resume to attract potential employers.
In addition, social media accounts need to be managed using these abilities. Here are some of the most important abilities in social media marketing that you should include on your resume.
It's the most fundamental ability in this area. You need excellent communication skills to effectively represent businesses and interact with consumers via frequent social media material. The company's online reputation will change depending on how you present the brand's voice. You may also need to coordinate with the other members of a social or artistic group.
When we talk about content creation for the business, we're referring to your capacity to use social media to generate consistent material. To help your business reach its social media objectives, you must be able to post to the appropriate social media accounts in a way that both educates and engages your followers about the brand's products and services.
The most successful social media marketers are also skilled copywriters. Posts, captions, and the design of videos and photos all need language; thus, writing plays a crucial part in social advertising despite the preponderance of visual information. Your writing has to be engaging to get readers to visit your client's website.
How to Find Social Media Marketing Jobs Easily
Opportunities in social media may be discovered by searching a variety of websites and internet resources.
A social media presence is essential for almost every company nowadays. Professionals in the field of social media marketing, such as strategists, coordinators, and managers, are essential to the smooth operation of any social media page. The top resources for discovering available social media marketing jobs are provided below.
Marketing and expanding a company's customer base need the assistance of a social media assistant who is well-versed in using various platforms. If a firm you are interested in has open positions in social media marketing, you may apply for them via their website's "careers" section.
If you're looking for social media marketing jobs, you've found a great resource. Linkedin is one of the biggest social media networks for connecting with professionals from various fields. Businesses often use LinkedIn to identify social media marketing experts who possess the necessary skills to increase their brand's visibility online. The first step is to create a LinkedIn profile, where you may highlight your qualifications, like a degree and work history. Then, you start searching for social media marketing jobs on the platform.
This is another wonderful platform to search for social media marketing jobs. You can subscribe to Remote.co job notifications and get updates when social media marketing jobs are posted on the platform. The platform is not only for social media marketing jobs; you can also use it to explore other opportunities in other fields.
It's no secret that Indeed is the go-to website for finding a job. Here you may discover social media jobs and other useful professional tools. Not only does Indeed provide job openings, but it also provides the typical wage for that position and links to the leading company site where applications may be sent.
Preparing for a Job Interview in Social Media Marketing
Interviews are often the first step in the hiring process for most businesses. Thus, if you want to work as a social media marketer, either as a manager or in any other capacity, you must present yourself in the best possible light.
In addition, due to the high number of similarly qualified applicants for this position, you must differentiate yourself during the interview by providing insightful, well-thought-out answers to all questions.
Here are the top five social media marketing jobs
Top Five Social Media Marketing Job Roles
Senior Comms Officer/Vice President
The VP of communications is responsible for overseeing the accomplishment of quarterly and annual objectives in the areas of marketing, social media, and public relations. The VP of communications also oversees teams and helps them achieve the company's brand objectives.
They manage how the public and the company's name interact, mainly via the press. As a result, they contribute to the continued success of the brand's reputation in the marketplace. The news and other information about the firm are the responsibility of the PR department.
Head of Marketing and Public Relations
They are in charge of the company's marketing and public relations and must develop and oversee all of the company's strategies for these areas. Their job is to plan the company's marketing campaigns from start to finish, including setting objectives, developing strategies, and figuring out how to implement everything.
Internal communications improve the company's brand management and customer involvement. For example, they create social media strategy, material including articles, videos, and photographs, and publish it on the company's social media channels and websites.
Professional Search Engine Optimization Services
They're in charge of developing techniques to optimize a website to do better in search engine results. In addition, they gather and evaluate data from completed tests and run sponsored initiatives to increase brand recognition.
Alternative Careers for a Social Media Marketer
A content coordinator's primary duty is to ensure that all information posted on a business's website and social media accounts is current. In addition, they help manage the company's digital presence and organize content upload schedules using social media management tools.
This person is in charge of scouting out new customers and directing marketing and pricing efforts. They have a variety of responsibilities, including expanding the company's name recognition and market share.
Managers in this role serve as the product management team's strategic thinkers and planners. By conducting surveys of their clients, they can increase their satisfaction rates.
The individual in this position oversees all aspects of public relations and advertising for the firm. The company's partnerships with its external environment are bolstered and made more accessible by these factors.
The senior manager's responsibilities include:
Creating social media strategy and campaigns.
Spotting social media possibilities.
Expanding a network of social media influencers across many platforms.
In addition to their other responsibilities, they provide customers with advisory services.
Job Requirements for Social Media Marketing
Below is a sample job description for a marketer at a social media outlet:
As a social media marketer, a big part of your job will be to devise and carry out a plan to use social media platforms to grow the brand's reach and increase sales. Therefore, the marketing and sales teams will rely heavily on your contributions.
You will be responsible for the following:
Coming up with, executing, and overseeing our social media strategy
Defining the most crucial social media key performance indicators
Managing and supervising social media content; measuring the success of each social media campaign
Keeping abreast of social media's ever-evolving best practices and technologies
Making use of social media marketing tools like hootsuite; attending relevant educational conferences
Working with copywriters and designers to ensure content is useful and interesting, and working with marketing to ensure everything goes smoothly.