Travel
The 10 Best Glamping Spots in Florida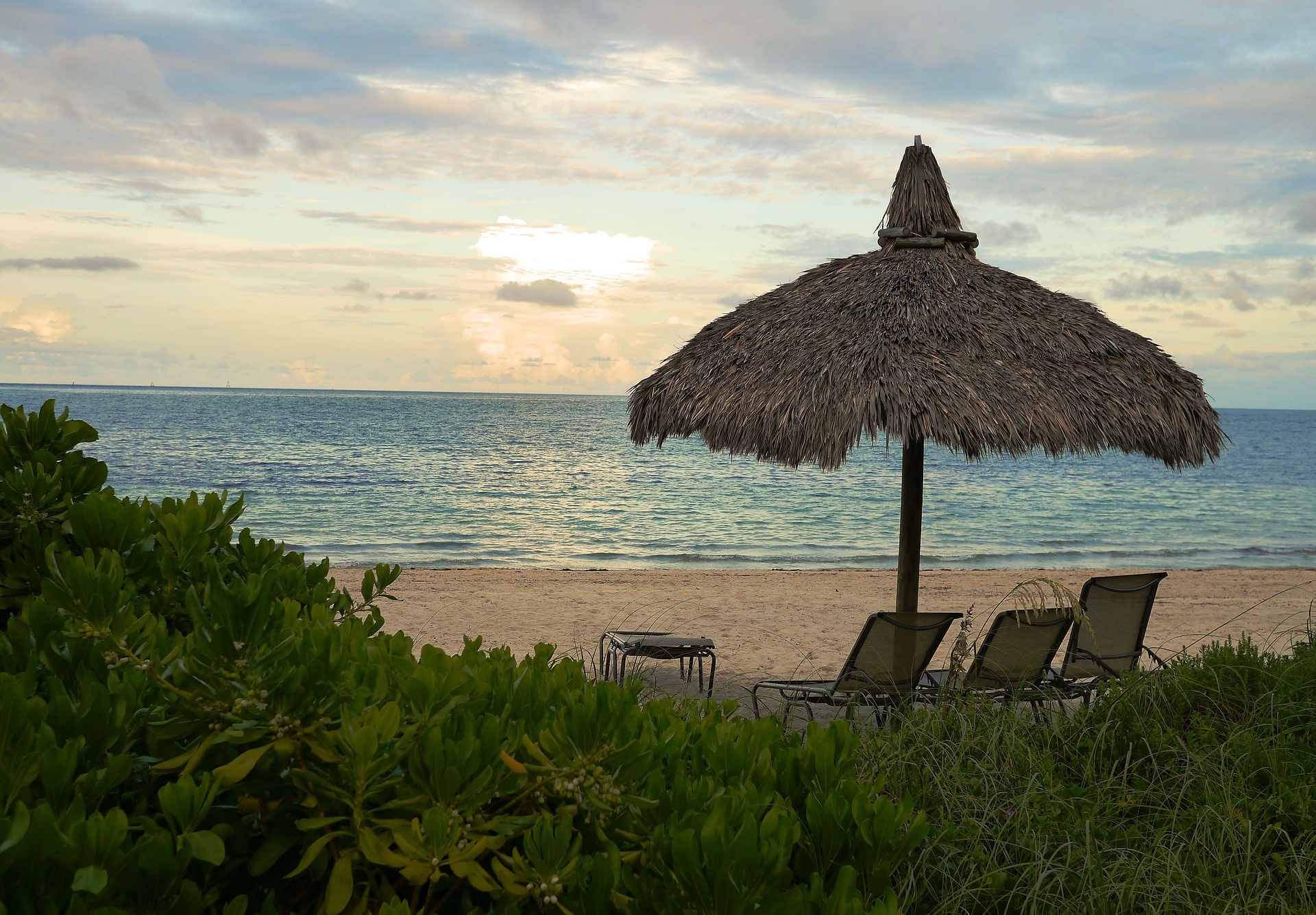 Spending time outdoors and with nature has several benefits for our minds and bodies, thus making camping a wonderful experience. Such an experience gets even better with glamping, providing you with all the necessary home comforts even while in the wilderness. If you are thinking of an excellent place for a glamping vacation, then you should consider glamping in Florida. Aside from its warm climate, which is ideal for glamping, Florida presents various options ranging from safari-style tents and miniature houses to choose from when planning your ultimate glamping vacation.
This article discusses the ten best glamping spots in Florida and all they offer. Are you searching for great places to carry out glamping in Florida? Are you wondering if there are glamping spots in Florida? Keep reading to find out more.
Glamping in Florida – 10 Best Glamping Spots in Florida
Among the locations and areas for glamping in Florida, here are ten that are guaranteed to make your glamping experience remarkable:
Westgate River Ranch Resort And Rodeo
With Westgate River Ranch, you enjoy glamping in premium style and luxury as its private tents are exquisitely furnished. The resort occupies 1700 acres and offers a breathtaking view of Lake Wales, giving you a relaxing feel and experience of nature. Glamping accommodations on this resort range from Luxe Conestoga Wagons to Luxe Glamping tents and tiny luxury teepees adequately furnished with a mini fridge, king-sized bed, and bathroom. As an added advantage, you get treated to a golf cart and coffee service in the mornings.
The fun never stops in this resort as you enjoy pleasant horseback rides with your family. Also, you can go fishing, swim in the pool, cruise on a river, or even play mini golf.
If you are considering staying around city areas and a more generally positioned location for your glamping vacation, then the Orlando Yurt Experience is the best you can get while outdoors. Established on an expanse of 400 sq/ft, this glamping spot is designed for outdoor comfort with several amenities, including a queen bed, outdoor shower system, and even air conditioning.
The Yurt's location is also quite strategic as it offers nature at its best alongside certain city attractions like Disney Parks, which are only a few miles away. For individuals who are not particularly interested in exploring, the tents are equipped with Amazon Prime Video and game consoles to keep you entertained day and night.
Nothing beats the union of the beauty of nature and modern luxury which Camptel Resort Cedar Key offers as it takes glamping to a more exciting level. With a safari-style tent often equipped with a private deck and outdoor seating alongside a BBQ grill, you can get the best home comforts even in the open. Amazingly, the interiors of each tent are designed with the ease of guests in mind and so are furnished with modern amenities like reading lamps, bedside tables, and comfortable beds.
Other extra amenities like private bathrooms, air conditioning, and kitchens are available in Tiny Homes on the resort, allowing you to stay comfortable while enjoying various natural activities.
Suwannee River Cabin Sanctuary
The thought of glamping in a tent while in Florida may seem unappealing. So if you ever visit, the Suwannee River Cabin Sanctuary would be a perfect glamping location for you. Located just a few minutes' drive from Gainesville, the cabin offers a spectacular view of nature as it overlooks the beautiful river. Aside from its geography that attracts people, glamping here is a lovely experience as there are various activities like hiking, kayaking, fishing, and swimming to help create memorable moments with your loved ones.
Here, your comfort in the wilderness is guaranteed, as the cabin has everything you need for relaxation and satisfaction.
Do you sometimes wonder what glamping would feel like in an area covered in clean white sand and tropical water? With Drop Anchor Inn, you no longer have to wonder as you can experience such yourself. Since it is on the beach in Islamorada, the resort offers an idyllic and serene environment with an oceanfront trailer that opens directly to the beach view. While the outside speaks of nature and its beauty, the inside of the oceanfront trailer ensures comfort with a highly comfortable bed, cable TV, a sitting area, an ensuite toilet, a shower, and a kitchenette.
Just in case you want to stare into nature and be lost in the sound of the waves, there are Adirondack chairs on your deck so you can stay for as long as possible.
At the Cold Water Gardens, you can experience nature comfortably and luxuriously. One thing that sets this resort apart from others is its entire working farm, where you can explore its natural produce, greenhouses, and chickens. You can also choose between various glamping options such as cabanas, eco-cottages, treehouses, and glamping tents. For nature lovers, the safari-style tents bring nature closer while offering premium comfort with two queen size beds, a mini fridge, a fire pit, an outdoor shower and sitting area, and a charcoal grill.
The modern treehouse on the other end offers home luxuries like a full kitchen, air conditioning, a charcoal grill, a fire pit, and a covered deck.
Glamping is much more beautiful in Matlacha Tiny Village, a collection of tiny homes located at an ocean's edge, a few meters away from Cape Coral. Interestingly, every small house has been designed to readily satisfy your taste and offer you a fantastic glamping experience. Each home comes with a loft bedroom and a super comfortable queen bed, a full mini kitchen with a fridge and microwave, air conditioning, shower and toilet cubicle, an indoor seating area, and a full-screen TV. You can also relax outdoors with a communal BBQ grill and a kayak launch. Your glamping experience in Florida will be incomplete without a visit to this fantastic glamping spot.
The Griffin Ranch strays away from the regular glamping tents and provides an old-fashioned wooden ranch house for glamping lovers. Located in Fort McCoy, the resort sits on thirty acres of land on which native animals like deer, alligators, black bears, and birds can be seen regularly. Also, its cottages and cabins are designed to provide comfort while maintaining that natural wilderness feels often associated with glamping. Boredom is also not an option while glamping here, as there are several activities, such as horseback riding, cycling, scuba diving, and canoeing, to keep you busy.
You will find this beautiful glamping spot in the middle of an oak-covered farm that is eight acres. One beautiful part about this location is that the cabin floats on the water giving an excellent view of the water, and is accessible by jetty. The cabin has a bed, a separate bathroom and shower, and a bug net for sleeping in the open. Waterview Cabin also offers a charming romance with nature as there is a grill and campfire to create happy memories with your family.
Animal lovers would find this glamping location quite interesting as there are cows, zebras, and mini horses to play with.
Luxury Camping, Lake Louisa State Park
At Lake Louisa State Park, visitors immerse themselves in nature without giving up home comforts like a comfortable sleeping bed. Its Luxury Double Tents offer the feel of being at home and comfortable in the wilderness. These tents come with a queen-sized bed, electricity, indoor seating, a coffee maker, and air-conditioning, thus offering a blend of nature and premium comfort. One fantastic thing about this location is that you do not have to worry when glamping with a large party, as there is a separate bathhouse and space for extra tents if the need arises.
You can also bask freely outdoors as there is plenty of beautiful furniture for sitting around the campfire at night. Finally, the resort has numerous fun activities like cycling, horseback riding, and guided kayak tours to keep you entertained and busy throughout your stay.
Conclusion
Glamping differs from camping in the sense that it allows you to enjoy nature and the outdoors in a more luxurious way. The focus of glamping is to make your outdoor stay more comfortable, and it can be done in numerous places in the world. Florida, however, remains an ideal glamping location as it is home to popular tourist attractions and also because of its relatively favorable weather conditions.
This article sheds light on the ten best glamping spots in Florida and why you should consider them. Each of these spots comes with a uniqueness, ultimately giving you a fantastic glamping experience. If you are heading to Florida for a glamping vacation, you should consider the locations mentioned above. Take a pick of one of these places, and you definitely will not be disappointed as far as glamping in Florida is concerned.