Travel
Check Out the 18 Best Seafood Restaurants in Houston USA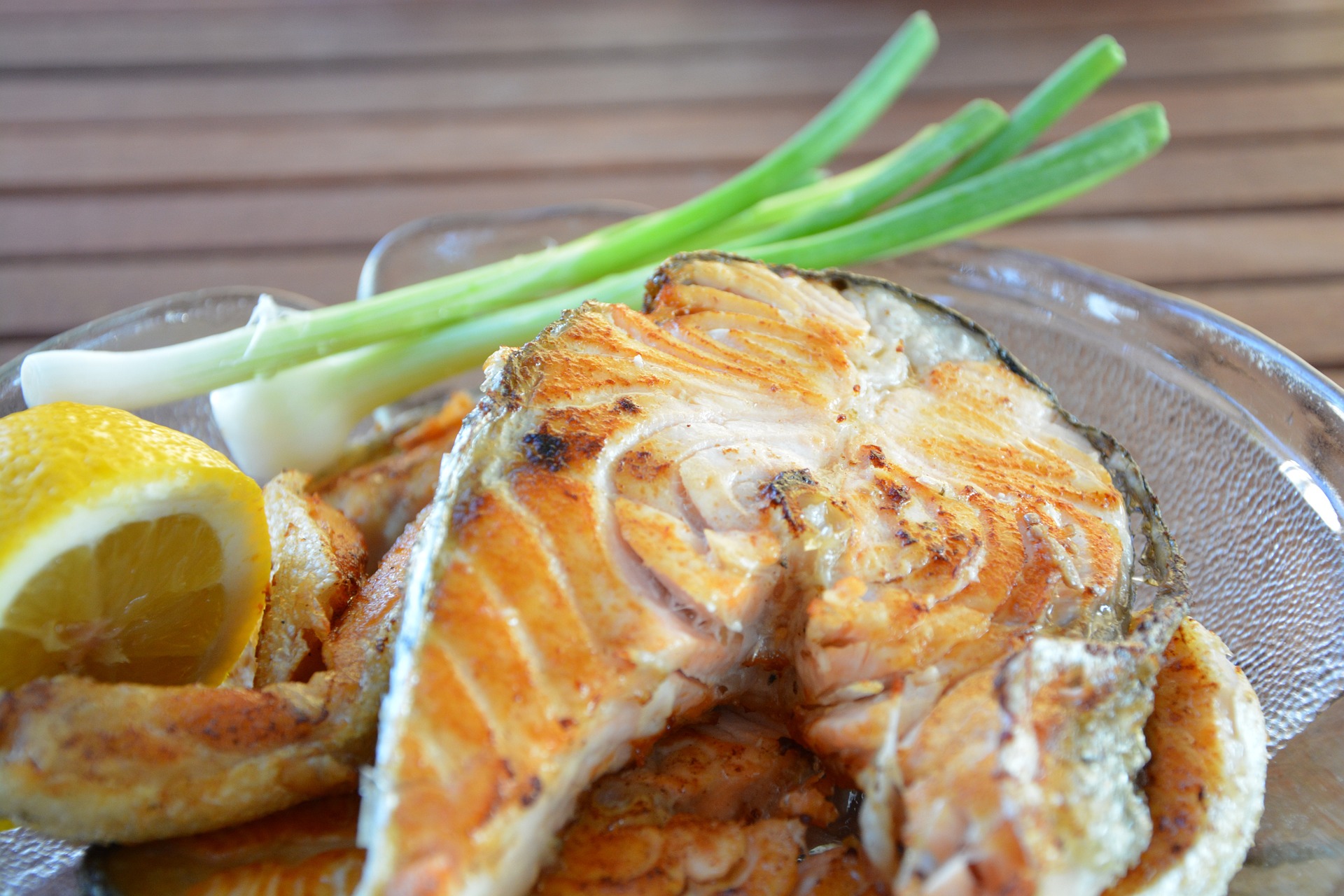 Houston, Texas, is a seafood mecca! I guess this assertion is not new to you. Whenever you have a desire for seafood, the first places that should pop into your mind should be the many alluring seafood restaurants in Houston, Texas! Because Houston is close to the Mediterranean, there is a lot of seafood in the area, which is great for seafood restaurants.
Since brown trout, barracuda, prawns, and shellfish are all caught in the area, people who live in Houston and people who come to visit usually eat a wide range of seafood dishes.
Do you have a lifelong desire to pamper your tongue with the tasty seafood in Houston? Are you eager to experience the local food scene in Houston? In any case, you're covered by our list of the top seafood restaurants in Houston.
Reasons you should visit seafood restaurants in Houston
Houston is among the best destinations for visitors worldwide owing to its beautiful multi-culture, frequent nightlife events, hospitality, and abundant seafood. 
The abundance of seafood in Houston is because the city is very close to the Gulf of Mexico. Hence, you will find a variety of seafood there, ranging from shrimp to oysters. Little wonder, the seafood restaurants in Houston are renowned for preparing cuisines from fresh and quality kinds of seafood.
Checkout The 18 Best Seafood Restaurants in Houston USA
Willie G's Seafood
Liberty Kitchen & Oysterette
Goode Company Seafood
La Fisheria
Eugene's Gulf Coast Cuisine,
Field & Tides
State of Grace
1751 Sea and Bar
Ouzo Bay
Hai Cang Harbor

Captain Tom's Seafood Grill and Bar

Pappadeaux Seafood Kitchen

Brennan's Of Houston

Tommy's Seafood Restaurant and Oyster Bar

Red Fish Seafood Grill

Truluck's Ocean's Finest Seafood and Crab

Caracol Restaurant

Bayou City Seafood and Pasta
Without a doubt, Houston's restaurateurs have done an excellent job of leveraging the incredible seafood harvest from the Gulf. Nearby eateries can essentially satisfy every need, whether it be for American, European, Mexican, or Asian food. So while in Houston, give your tongue a nice treat by trying out one of these places; I guarantee you will not be let down. Let's look at the best seafood restaurants in Houston.
Willie G's Seafood
This high-end eatery is a safe bet downtown when you're in the mood to spend. Sashimi, bay mussels, superb sirloin, and a prestigious beer list are just some of the options you will get at Willie G's Seafood. The many assurances on offer are visually appealing and will satisfy every taste. Start the evening off right with some locally shucked mussels from the Mediterranean or the East. Then, for the ultimate oceanic treat, pile up prawns, mussels, Dungeness crab, and scallops in a pyramid and dig in. Other reliable choices are West African saltwater crabs and mouthwatering etouffee.
Cuisine prepared with hot rocks should also be considered. Toasted shishito peppers, miso vinaigrette, and edamame all go well with balsamic tenderloin cooked under hot rocks.
Steaks, I forgot to tell you about the steaks. For the finest of both worlds, consider their beach and heather, which mixes sirloin filet with grilled crab legs.
Liberty Kitchen & Oysterette
Seafood is the star attraction at Houston's Liberty Kitchen & Oysterette. One of the greatest shellfish restaurants in the area can be found at this laid-back eatery. Creole prawns, shellfish broth, or a barbecued seaside buffet make a great first course. Then go on to the creamier fare, such as Licious shellfish buffets, squid crustaceans, or Texas red snapper on a bed of lettuce. In addition to the sushi and shellfish of the shore, Liberty Kitchen & Oysterette also offers contemporary delicacies, including Texan steak, in addition to sushi and homemade spaghetti. Add shrimp talons, tailpieces, or a nice fat oyster to your Macaroni and Mozzarella for a taste of the Mediterranean. Liberty Kitchen & Oysterette's extensive menu ensures that something on it will appeal to every diner, and it is one of the best seafood restaurants in Houston.
Goode Company Seafood
Standard seaside cuisine and Texas specialties are served at Goode Company Seafood to honor the abundance of Mediterranean seafood. The dishes on offer range from prawn étouffée to cilantro po'boys to crabmeat spaghetti. Their restaurant successfully combines elements from a variety of dishes. If you go, don't forget to get the mesquite-grilled fish in lieu of seafood rice. Shellfish are the best in the Mediterranean, so it makes sense that they taste great, both raw and cooked on a mesquite grill.
La Fisheria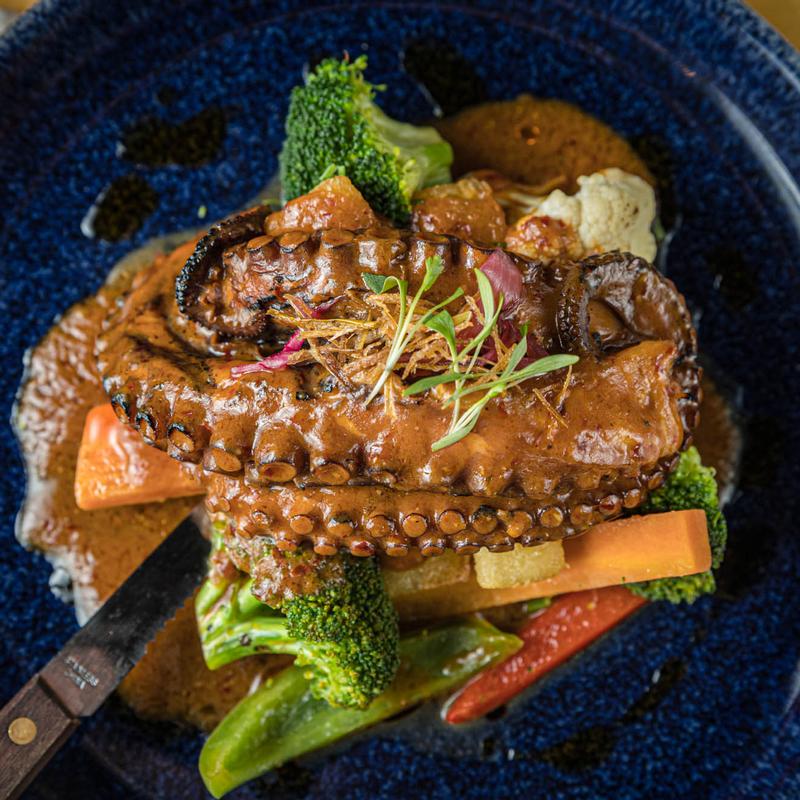 La Fisheria is one of the best seafood restaurants in Houston. It serves fish with a Mexican twist, just like Caracol. On the menu of La Fisheria, you'll find a wide variety of seafood options, including ceviche. Nothing I've tasted that was made with fish has been less than satisfying. The meal's main attraction, a trifecta of kinds of ceviche, is delicious and irresistible. Similarly visually and gustatorily spectacular is the golden tuna tostada.
You may, however, branch out from these mainstays at La Fisheria and try something more exotic, like the carpaccio of finely chopped octopus. La Fisheria also features a broad variety of tequila, margaritas, champagne, and cervezas (beers), making it a popular destination for metropolitan employees to chill out during festivities.
Eugene's Gulf Coast Cuisine
The new and improved Eugene's Gulf Coast Cuisine, formerly known as the beloved Danton's Gulf Coast Seafood, has the same commitment to authentic Southern cooking as its antecedent. Popular dishes at this eatery include tenderloin, oysters, and gumbo prepared in the authentic Cajun manner of the Coastline. The selection of unique drinks is minimal. The thing is, it's possible to make a bad decision regardless of what you do. One of the most popular titles is Bloody Danton.
A homemade gumbo roux, Sriracha, and vodka are served in a chili tumbler. You won't want to go back to plain old Bloody Marys when you try one.
However, an attire policy is in effect at this seafood eatery, and it is enforced even at the bar and grill. Visit us in business casual clothes.
Field and Tides
When it comes to restaurants in Houston's historic Peaks, Field & Tides is one of the best seafood restaurants in Houston. The restaurant makes great use of the abundant regional resources, particularly the fresh fish from the neighboring Gulf. Travis Lenig, one of the owners and the head chef, has been in the food business for almost twenty years. Unique variations on traditional Southern dishes are what make Field & Tides so popular. If you glance closely at the extensive menu, you will see that many other types of food, from French and Italian to Asian, are served together with the traditional Southern fare. You must try the skillet mussels with silky tilapia and lobster polenta as an appetizer. When combined, the smooth polenta and meaty mollusk make a delicious dish. Their carefully made drinks, both traditional and unique take on the theme, go well with Lenig's out-of-the-box fare.
State of Grace
The newly renovated Wayne Oaks Strip Mall on Westheimer is home to the elegant eatery State of Grace. The eatery has a classy atmosphere and serves delicious home-style meals. Although there are several appetizer options at the State of Grace, the raw bar and grill are where the real action is. The tiny bar area's marble countertop is the room's main attraction. Relax and sightsee the newly shucked snails.
Shellfish and chili cheese fries are the perfect beginning to any dinner. The El Felix burrito, which comes with pepper sauce and white onions, is a must-order item since it gives the bar's cuisine a special twist.
Delicious drinks are the perfect complement to those shellfish delicacies. The restaurant's distinctive drinks are popular, and the wine selection is fairly priced. It's known for its La Parilla cocktail, which has fresh jalapenos, reposado whiskey, roasted grapefruit, and an agave float. This eatery has a strict attire policy that includes everyday work clothes. It is one of the best seafood restaurants in Houston.
1751 Sea and Bar
The number "1751" on this eatery's label is a tribute to the UK Gin Act, which tried to curb the use of gin. The fresh and grilled seafood at 1751 Sea and Bar comes from the nearby shoreline and other locations, and the pub has a wide selection of alcoholic beverages.
The cocktails are a perfect match for the seafood-focused meal. The spiny lobster, shellfish, champagne prawns, and oyster pyramid served on ice are not to be missed.
However, you can heavily pamper your tongue by trying the crispy-skinned snapper, pozole-grilled fish, or salmon. Sitting at the uncooked seafood restaurant, you can watch the chefs work and eat the freshest seafood. Sea and Bar is one of the best seafood restaurants in Houston.
Ouzo Bay
In the heart of Houston, you'll find Ouzo Bay, a little slice of the ocean in the middle of the city. There are grapevines and luscious flowers around the room, and the walls are painted aqua. The seafood at this River Oaks eatery comes from various parts of the globe. You may have anything from Mediterranean Bronzino or princely dorade from the Caribbean to foreign king prawns or Dutch margate soles.
Grass-fed lambs and crispy beef are also used in their preparations. The restaurant serves Greek-inspired ocean dishes.
Thursday through Monday, you can catch live DJ sets at Ouzo Bay. Relax with some excellent tunes and a handcrafted drink. You can choose from a wide range of drinks to go with your ocean-themed dinner, with a focus on Greek vintages.
Ouzo is a top choice when looking for an eatery in Houston's Royal Oak neighborhood due to its high-quality cuisine, extensive drink menu, and lively atmosphere.
Hai Cang harbor
Hai Cang Harbor ranks atop the list of culinary sites in Chinatown, Houston. Vietnamese and Chinese culinary traditions inform the incredible array of foods and menus. You may also get some delicious local dishes there. Seafood is delivered live and prepared on request, guaranteeing the highest freshness and flavor. When you contemplate how new and tasty their cuisine is, the pricing is hard to match, too. If you are at a crossroads about what to eat, we suggest you choose any meal that includes crustaceans. Some of the meals that take inspiration from Asia are also excellent. The Hunan-style crunchy fish, the house-unique crab, and the Kung Pao dishes (chicken, squid, and fish) are all recommended.
Captain Tom's Seafood Grill and Bar
Captain Tom's Seafood and Oyster Bar is one of Houston's prominent seafood restaurants because of its boat shape design and beautiful interior designs. And despite being relatively small, you will still find lots of seafood lovers crawling the place. And guess what? Every meal on their menu is inexpensive, ranging from the tasty fried shrimp to the mouth-watering oysters.
The seafood restaurant is situated in Northwest Houston, between Perry and Jones Road, by the Cypress Creek Parkway. You can visit their website for more information on their menu and prices.
Pappadeaux Seafood Kitchen
Pappadeaux Seafood Kitchen is one of the best seafood restaurants in Houston and is a subdivision of one of America's most well-known family-owned restaurants. It all started in 1897 with the dreams of a young Pappas who left his home in Greece to chase his dreams. He successfully built a chain of restaurants that offers exceptional customer service. And to date, the Pappas family has continued to the same standard as their grandfathers, providing various meals and traditions to guests – especially kinds of seafood. Little wonder, the seafood restaurant is comfortable and homely to eat at.
Brennan's Of Houston
Brennan's Of Houston remains one of the best seafood restaurants in Houston due to its exceptional service, beautiful ambiance, and hospitality. The seafood restaurant is often tagged as the best place to grace a memorable event or an important occasion with family and friends. It serves a variety of cuisines, such as Halfshell garnished with Red fish, oysters in a turtle soup, and more.
Tommy's Seafood Restaurant and Oyster Bar
Tommy's Seafood Restaurant and Oyster Bar is a family business that has existed for more than twenty-five years. Diners here get to enjoy different cuisines that are made from fresh oysters in a beautiful ambiance. The expert chefs here also prepare tasty traditional dishes alongside sweet oysters and other kinds of seafood. It is one of the best seafood restaurants in Houston.
Red Fish Seafood Grill
Red Fish Seafood Grill is one of the best seafood restaurants in Houston that offers diners a not-so-southern seafood dish but unique cuisines such as Ahi Tuna, Sumptuous oysters, Calamari, Halibut and shrimp baked in a cedar boat. You can pair any of these cuisines with watermelon and let your palette thank you for the sweet treat.
Truluck's Ocean's Finest Seafood and Crab
Truluck's seafood restaurant is trendy because it only serves quality sustainable seafood and avoids cooking endangered species. For every meal served, the origin of the seafood is specified on the menu. The restaurant is excellent for a lovely dining experience and memorable occasions. It is one of the best seafood restaurants in Houston. 
Caracol Restaurant
Caracol is a popular seafood restaurant in Houston that serves seafood dishes that emanate Mexican flavors instead of the conventional Southern taste. Such tasty dishes range from Ostiones Asados to Crudos and more. And can be paired with a bottle of red wine or a smoothie.
Bayou City Seafood and Pasta
Bayou City Seafood and Pasta is one of the famous seafood restaurants in Houston that is located close to the intersection between 610 and the freeway of the Southwest. It has a beautiful interior design that makes diners feel at home. You will find different delicious cuisines on their menus, such as crawfish fettuccine, oysters, bisque, and more. You can pair any of these tasty meals with Rem or Etouffee.
Final Thought
Don't hesitate to visit these seafood restaurants in Houston if you're craving extravagant seafood pyramids, sumptuous crustaceans, fresh oysters, or even just broiled steaks. Houston's best fish is served here.
If you return to Houston, I'm confident this article will help you find the seafood that will delight your taste buds and create a lasting memory. Finally, share this list with your friends and anyone else who may soon be in Houston.