Travel
The 15 Best Restaurants in Abuja, Nigeria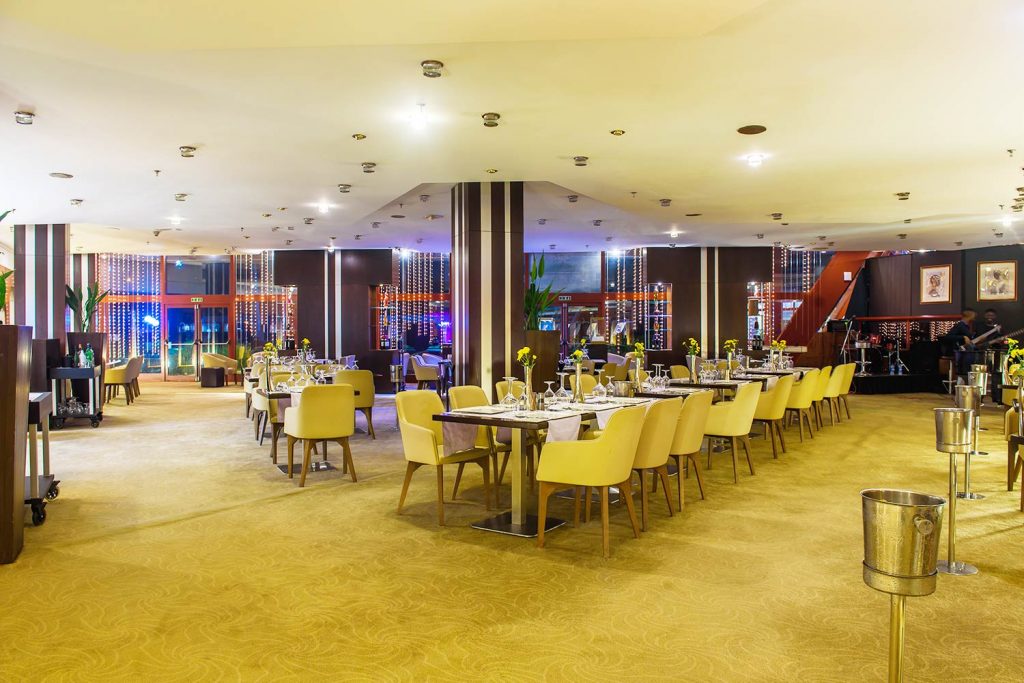 Nigerian cuisine fuses a wide range of traditional recipes from the country's rich cultural background, drawing inspiration from various tribal traditions and cuisines. Abuja, the nation's capital, is home to a fusion of traditional African flavors and a wide range of European cuisines.
We've compiled a list of some of the top restaurants in Abuja for your perusal. You can have a wonderful evening dinner with your loved one, friend, or family at these one-of-a-kind Abuja restaurants. They have everything from Nigerian to Indian food to Italian to Mexican food and even Asian food if that's what you're craving.
The 15 Best Restaurants in Abuja, Nigeria
1. Wakkis Restaurant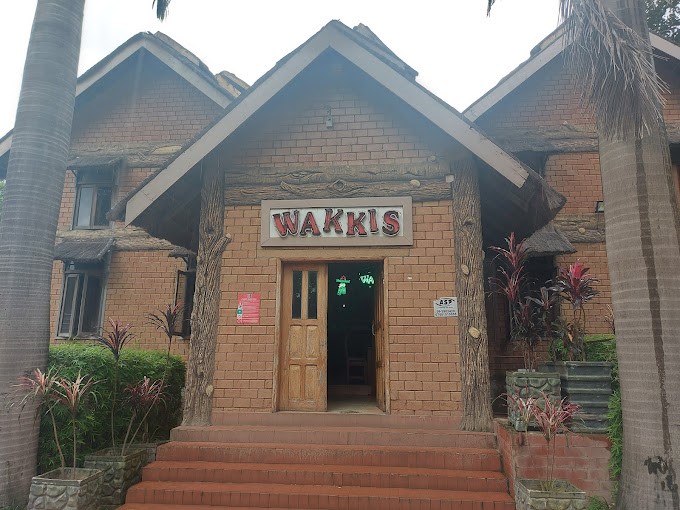 Among the best restaurants in Abuja, Wakkis restaurant is among our favorites. We appreciate how the mobile eateries provide us with authentic and tasty Indian cuisine. The restaurant also features an open kitchen, so you can watch as your delicious meal is prepared and served in a polished fashion.
They also have highly skilled chefs and service staff who are warm and welcoming toward patrons. As soon as you walk in, you'll be treated to delicious Indian food made in the style of the Nigerian capital. There may be a particular pattern to how Abuja residents pick their favorite restaurants. Still, this one has a track record of excellence that puts it in an elite company. Only leave Wakkis when you have tried the tandoori chicken and murgh malai!
Address: 171 Aminu Kano Crescent, Wuse II.
3. The BluCabana Restaurant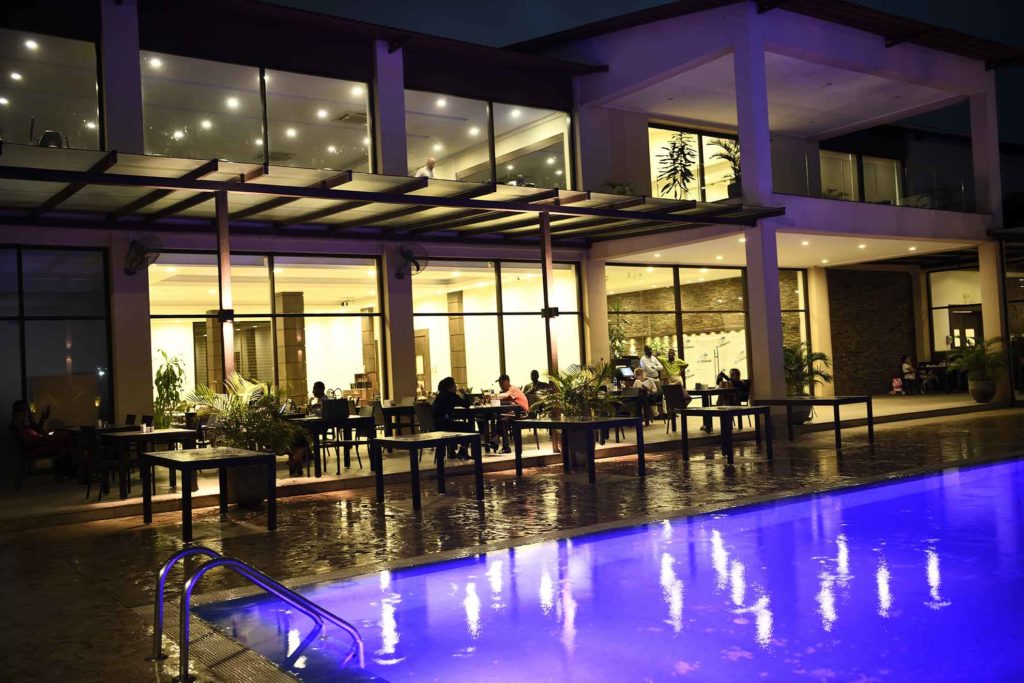 Blucabana, one of the best restaurants in Abuja, Nigeria, has nothing against it. Guests can enjoy delicious options from the Mediterranean, Levantine, Asian, and Nigerian menus at this restaurant, which serves cuisine from around the world. If it's been a while since you've sampled salad and pizza made from scratch, you should check out this fantastic restaurant next to the Nordic Hotel.
Address: Opposite the Nordic Hotel,  Abuja.
4. Masala Wahala Restaurant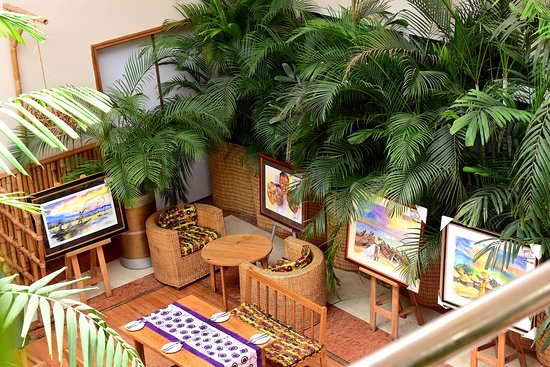 Masala Wahala restaurant is one of the best Indian restaurants in Abuja; if you're looking for a peaceful setting and delicious southern Indian cuisine, look no further. Fantastic service aside, the restaurant's decor, large clay pots, and other accouterments are sure to impress.
As you dine at Masala Wahala, you can enjoy the live piano sessions frequently featured there, which may motivate you to sign up for piano lessons.
Address: Ceddi Plaza, Tafawa Balewa Way, Abuja.
5. Charcoal Grill and Restuarant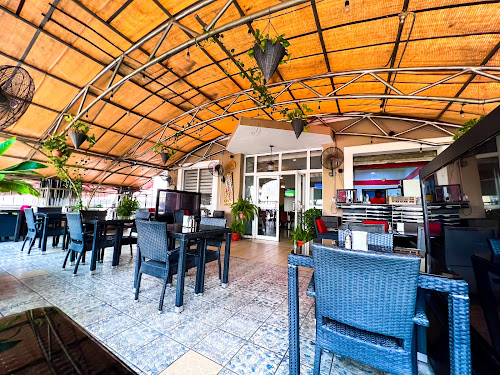 If you've only ever had grilled plantains from a street vendor in Abuja and thought they were the best you'd ever have, you haven't seen 'bole' prepared on a charcoal grill. Modern furnishings and artwork give the charcoal grill and restaurant in Wuse II's Aminu Kano Crescent a chic vibe.
Grilling is their specialty, offering some of the best chicken to patrons at this massive eatery. The menu has the best burgers, grilled seafood, infused tilapia, and grilled plantain. The grilling recipe is a customer favorite, and the service is excellent.
Address: Aminu Kano Crescent Wuse II
6. The Secret Garden Restaurants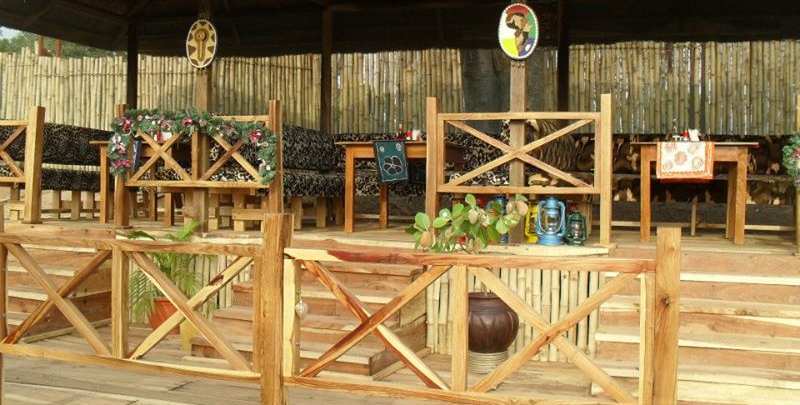 When we have guests in town who are in the mood for pizza, there is nowhere better to take them than the secret Garden Restaurant in Abuja. The place has such good energy, and you'd love to be a part of it. You can watch the game on the big screen while feasting on delicious pizza.
Address: 979 Ahmadu Bello Way, Wuse.
7. Jabi Boat Club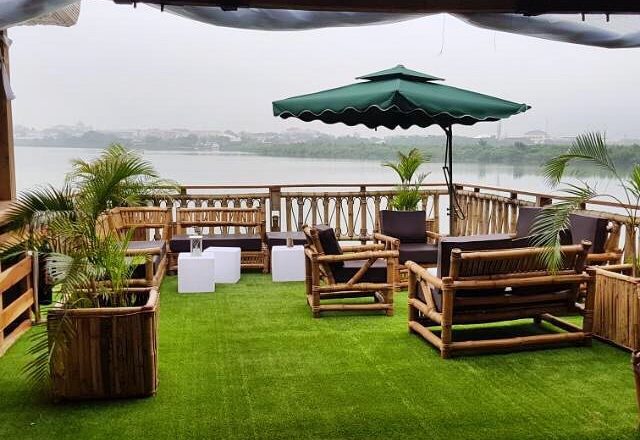 The Jabi Boat Club restaurant, styled after a clubhouse, is tastefully built from wood. You can get a great panini or burger here, and the view of the lake is breathtaking. They have cocktails that are made right before your eyes. If you're a couple looking for a fun place to hang out in Abuja, we highly suggest the boat club.
Address: Nera Hotel Waterfront, Alex Ekwueme Way 26, Jabi District, Abuja
8. Dunes continental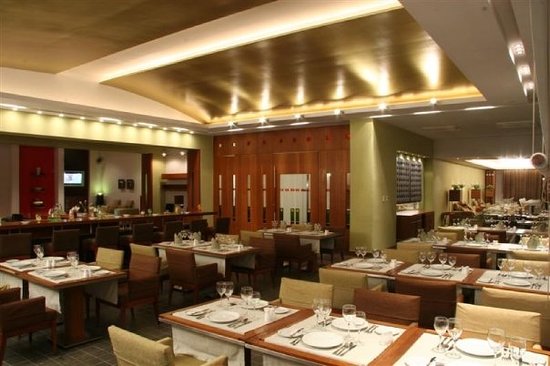 Next on our list of best restaurants in Abuja is the Dunes Continental. The sophisticated brown and cream color scheme of the restaurant's furniture is one of its defining features, earning it a reputation as a top choice in the waterfront area.
They have an impressive menu and can prepare dishes at a world-class level. If you're craving fattoush and kibbeh, you should check out the Dunes continental.
Address: 5th floor, Dunes Center, Abuja
9. Bukka at the Hilton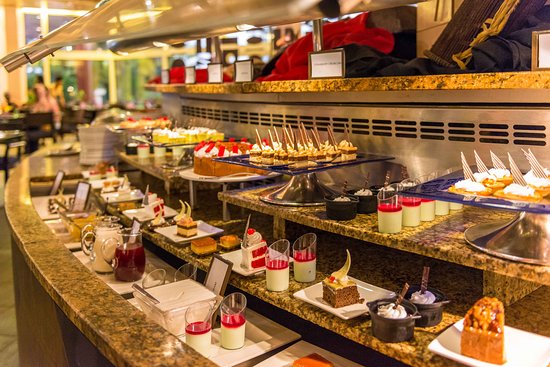 The Transcorp Hilton Hotel in the heart of Abuja is home to Bukka, a restaurant with a bright dining room thanks to the hotel's large windows, white walls, and dark wood accents. These things make it an elegant setting for sampling authentic Nigerian fare. Local dishes like oha soup (made with the vegetable from which it gets its name), yam porridge (a staple in Nigerian cuisine), plantains, and goat meat are available. Guests can also choose from a wide variety of continental favorites at the buffet.
Address: No. 1 Aguiyi Ironsi Street, Transcorp Hilton, Maitama, Abuja, Nigeria.
10. Vanilla Restaurant & Lounge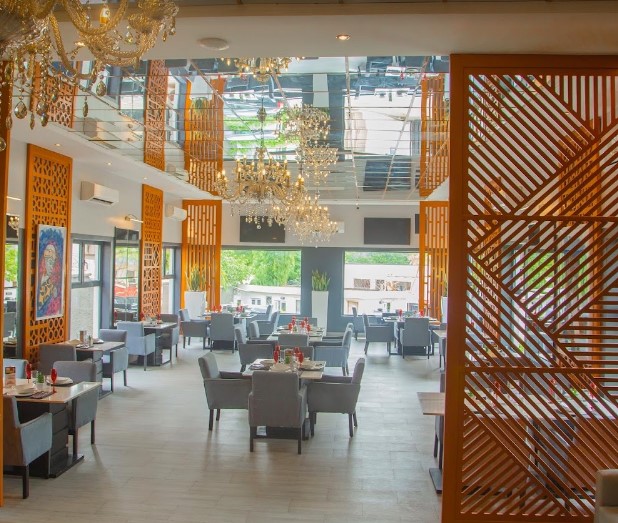 The food at Vanilla restaurant is a mashup of flavors and spices from worldwide. The menu features a variety of international dishes, including peanut chicken kebabs, spring rolls, coconut chicken curry, and Jamaica jerk chicken, to name a few.
Traditional African foods are served in the restaurant.
Address: 11 Usuma Cl, Maitama, Abuja.
11.  Chez Victor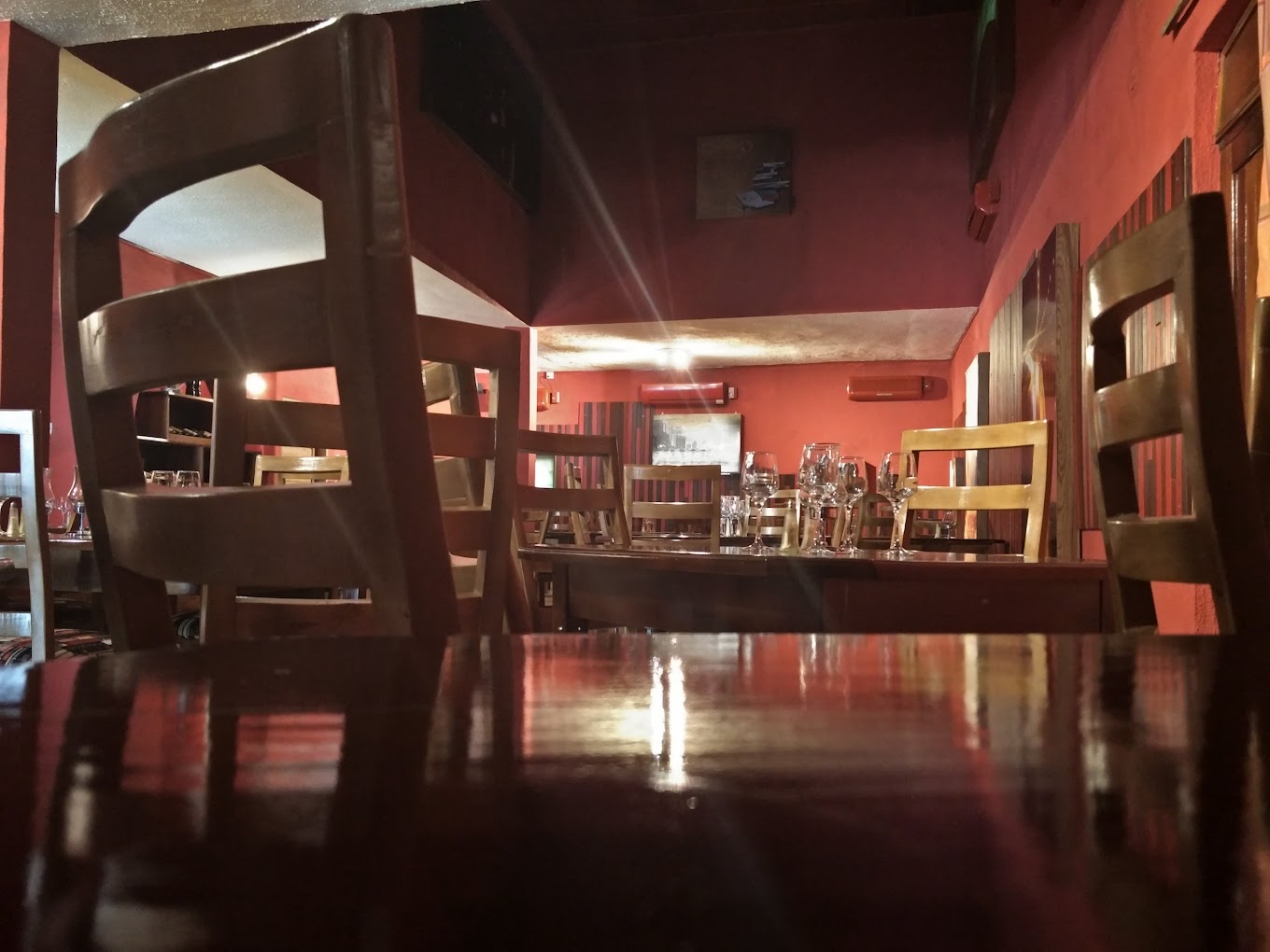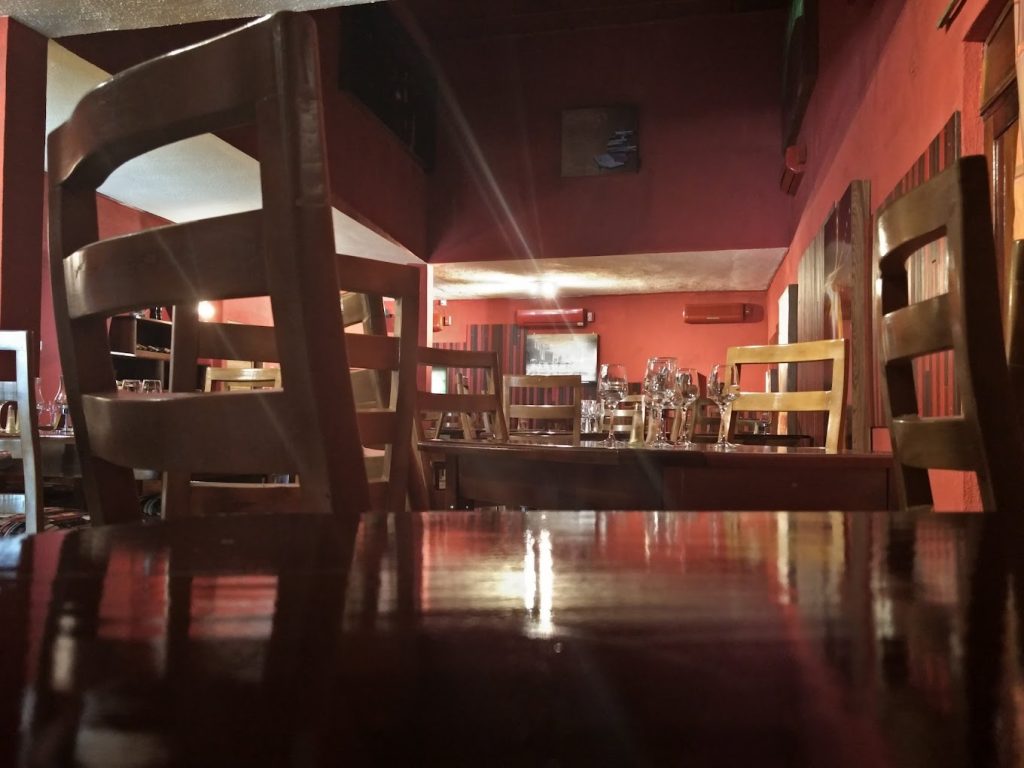 When you dine at Chef Victor's namesake restaurant, you'll enjoy a menu that deftly marries French and African flavors. Although the chef began his career in his home country of Togo, he later moved to Burkina Faso and Europe before settling in Abuja in 2005 and opening Chez Victor.
Chef Victor welcomes diners into his red-hued, moodily lit restaurant, where he prepares gourmet meals with elaborate plating. French dishes like entrecôte royale or filet de bar à la sauce Duglaire shares the menu with traditional African soups and veggie burgers like chicken pepper soup or poulet (chicken) Yassa, stewed in wine and spices.
Address: No. 7 Ganges Street, Maitama, Abuja.
12.  Jevinik Restaurant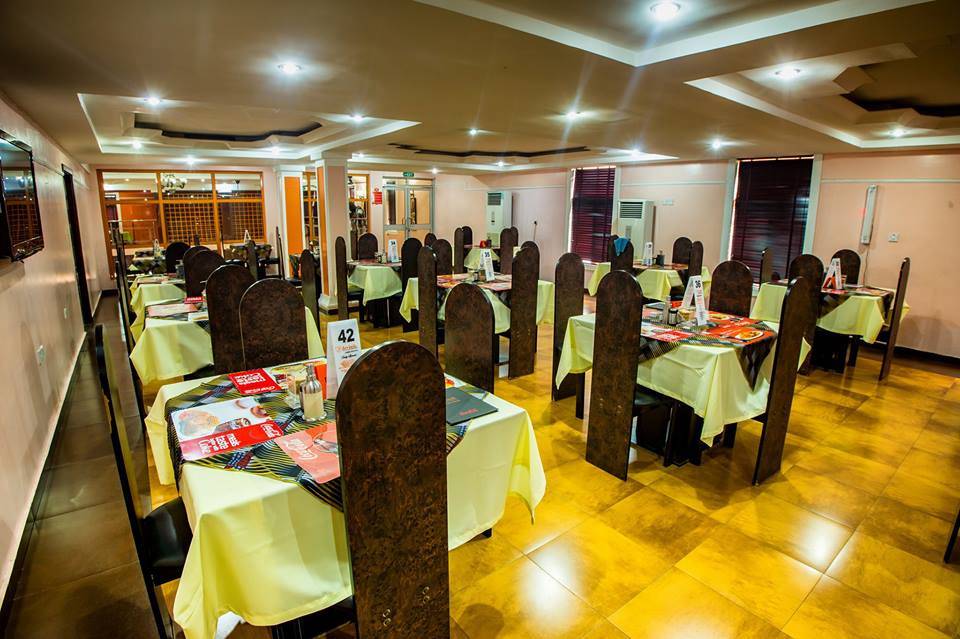 Abuja's Jevinik is proud to be one of ten locations across Nigeria's major cities that make up the Jevinik chain. All of these cuisines are known for their ability to combine various traditional African elements.
The restaurant's menu features traditional tribal dishes and more familiar continental dishes to show off a wide range of local cuisines. Jevinik's guests can enjoy a cozy atmosphere in the restaurant's spacious dining hall, which features rustic furnishings.
Address: 494 Bangui Street, off Adetokunbo Ademola Crescent, Wuse II
13.  The Vue Restaurant Abuja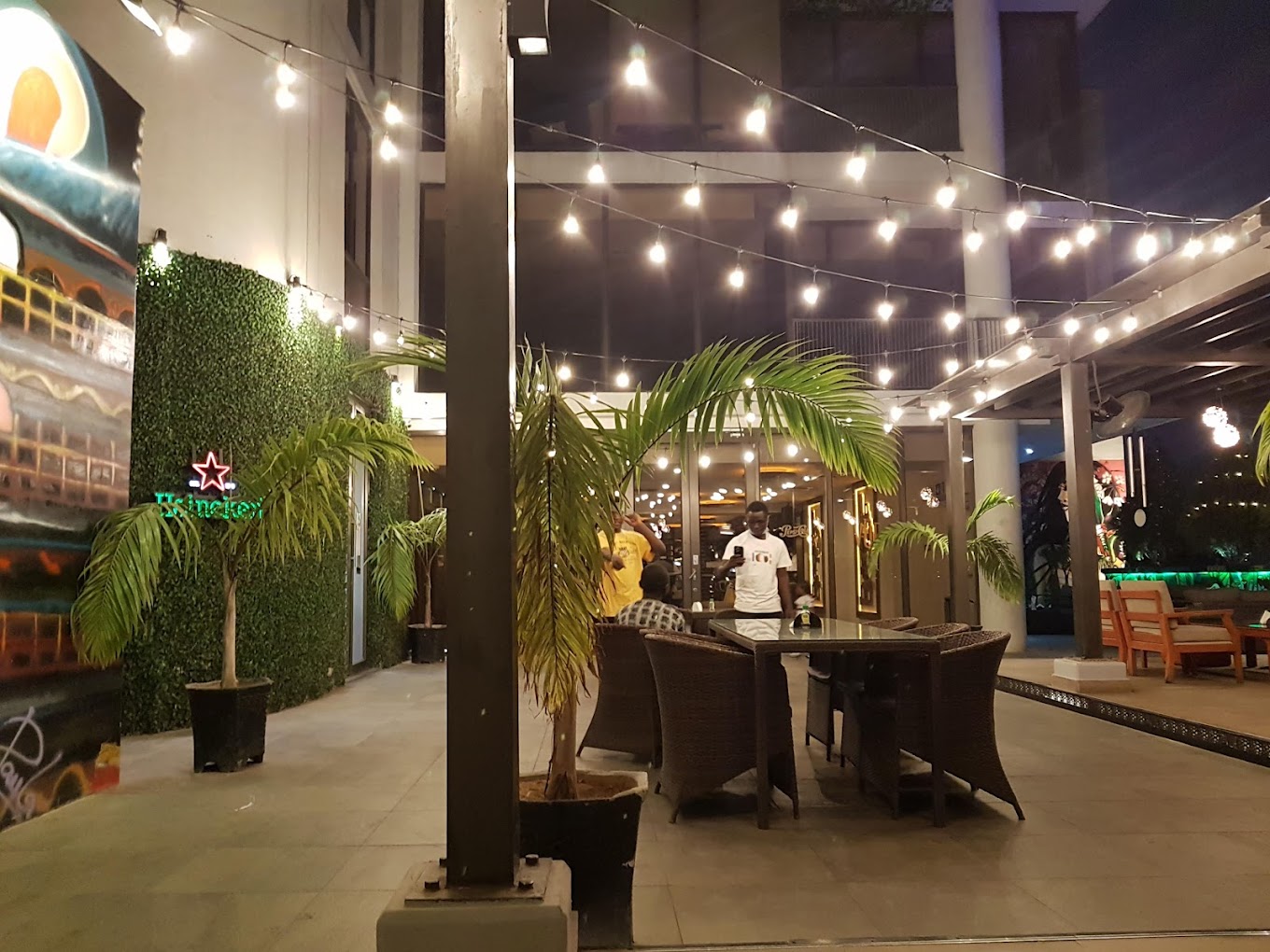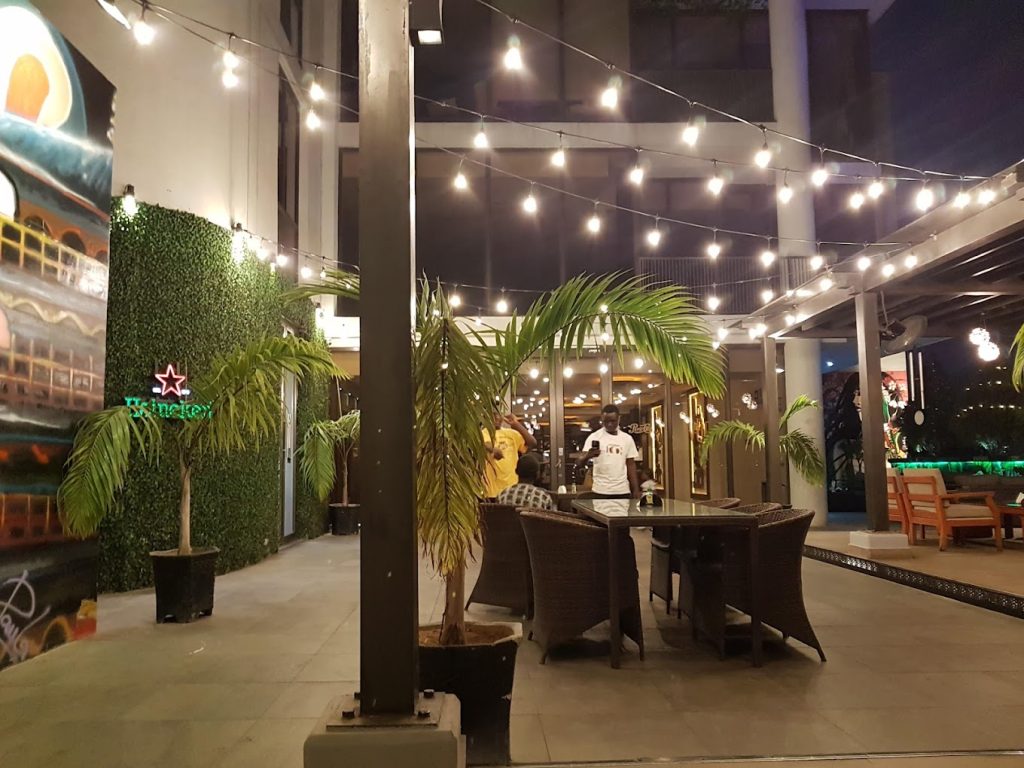 In this restaurant, you can choose from a wide variety of dishes. To begin, it has a reputation as a top Abuja Asian restaurant. Choose from a wide selection of sushi, teppanyaki, and other popular Asian dishes.
Even more, there are various scenic areas perfect for snapping photos. You can see graffiti and palm trees outside, or you can see cozy lights inside. As a bonus, everything is reasonably priced. In other words, a visit here won't put a severe dent in your bank account. If you're looking for a great place to celebrate a special occasion or catch up with friends and family, the Vue is a great choice.
Address: Novare mall, Wuse
14.  The Pasha Restaurant Abuja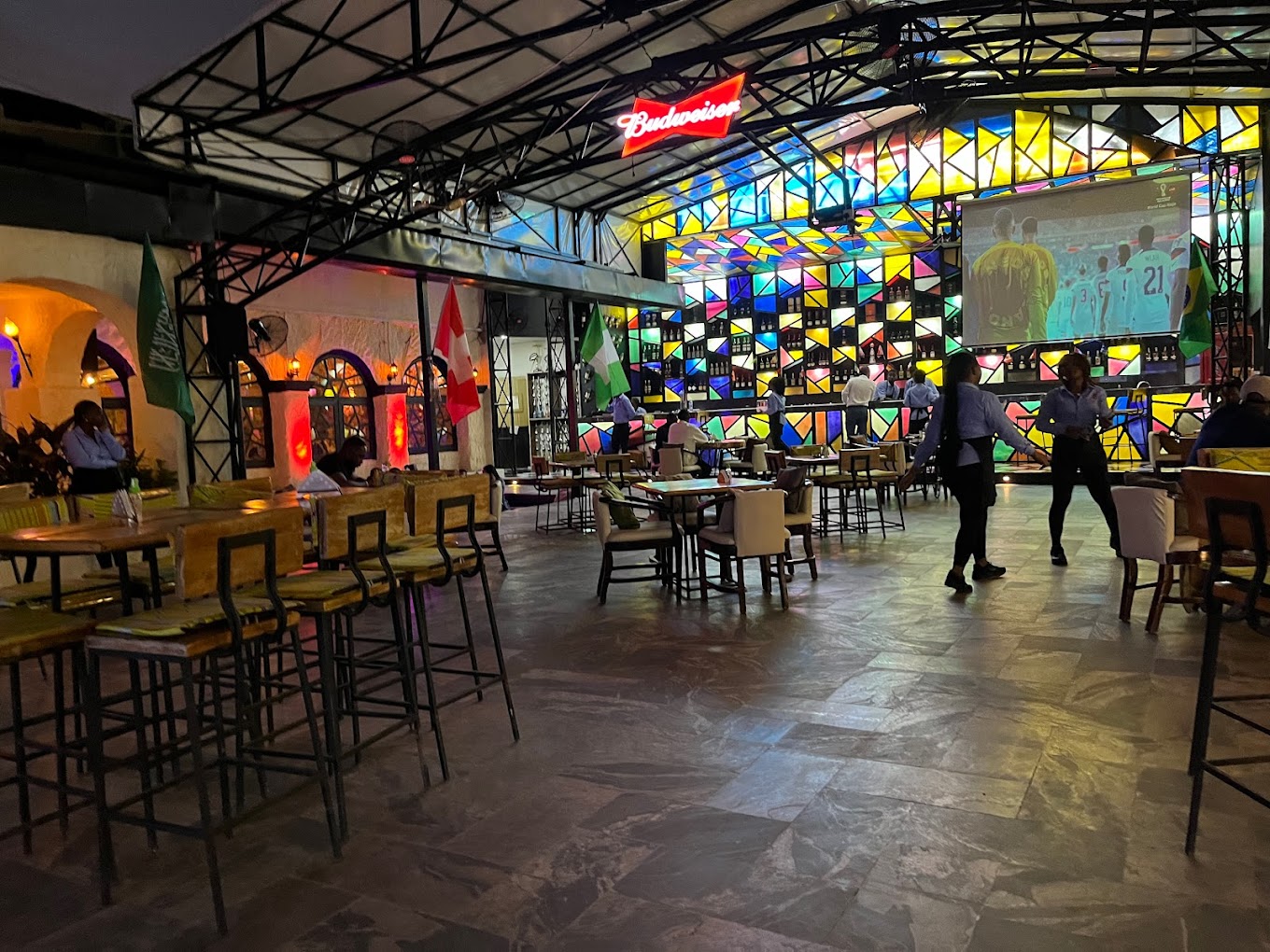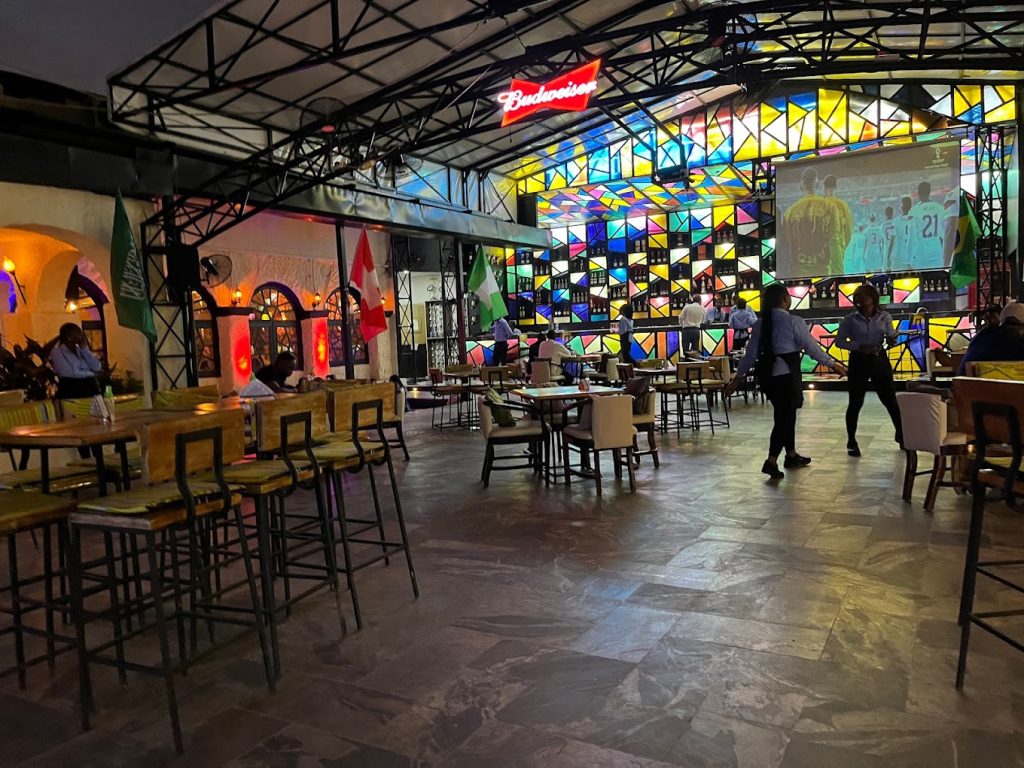 The Pasha is ideal for any occasion, be it a birthday meal, brunch with friends, a night out with the guys, or a date with your sweetheart. The extensive menu, delicious food, and lovely indoor and outdoor seating are all reasons to visit here, which is why it's one of the best restaurants in Abuja.
Food and drink at The Pasha are plentiful but more expensive than at a traditional eatery. It's hard to beat the ambiance of hanging out with loved ones in the outdoor seating area. The indoor seating area is one of the best settings for birthday dinners, romantic celebrations, and buffets.
Address: 11 Cassandra Crescent, off Usuma St, Abuja.
15.  Tulip Bistro Restaurant Abuja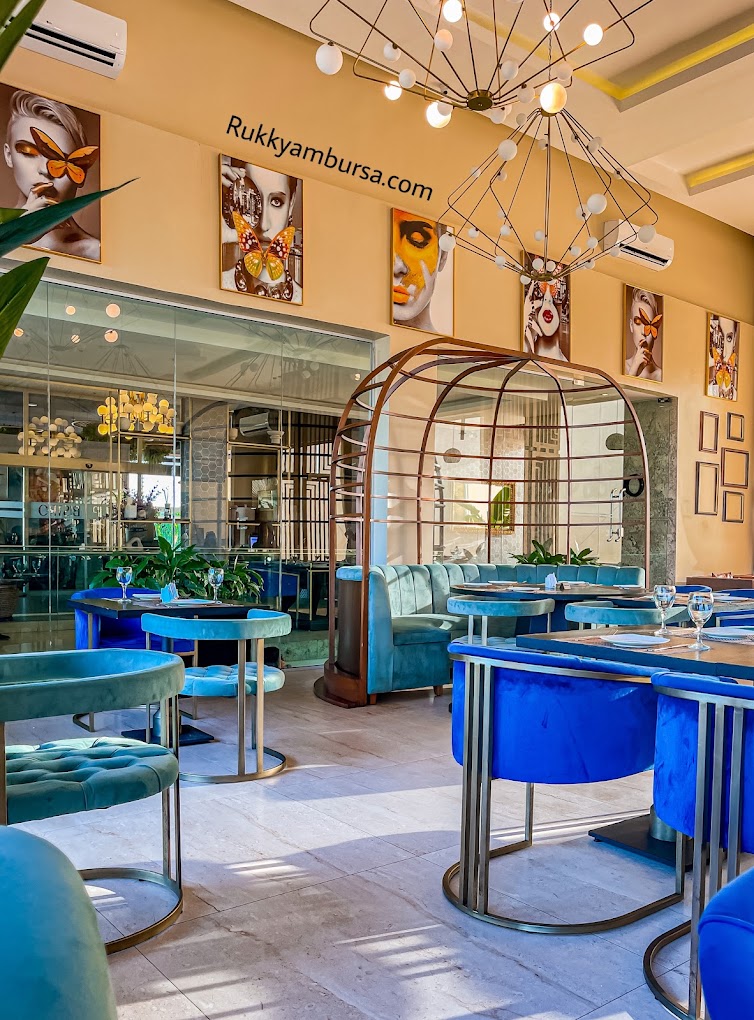 The tulip bistro restaurant has great atmosphere, plenty of room, and tasty food. Tulip Bistro is a restaurant that fuses elements of Asian, European, and Latin cuisines. Tulip Bistro also serves a variety of different dishes, including both hot and cold mezza, pasta, Lebanese breakfast, and many more. You can choose to either sit inside or outside, with a view of the city of Abuja via the glass walls.
Address: 141 Adetokunbo Ademola Cres, Wuse, Abuja.
Conclusion
To sum up, we have compiled a list of the best restaurants in Abuja, complete with their addresses, to make it easier for you to visit them. Consequently, read on to get the information you are seeking for.