Travel
The 10 Best Seafood Restaurants in Boston USA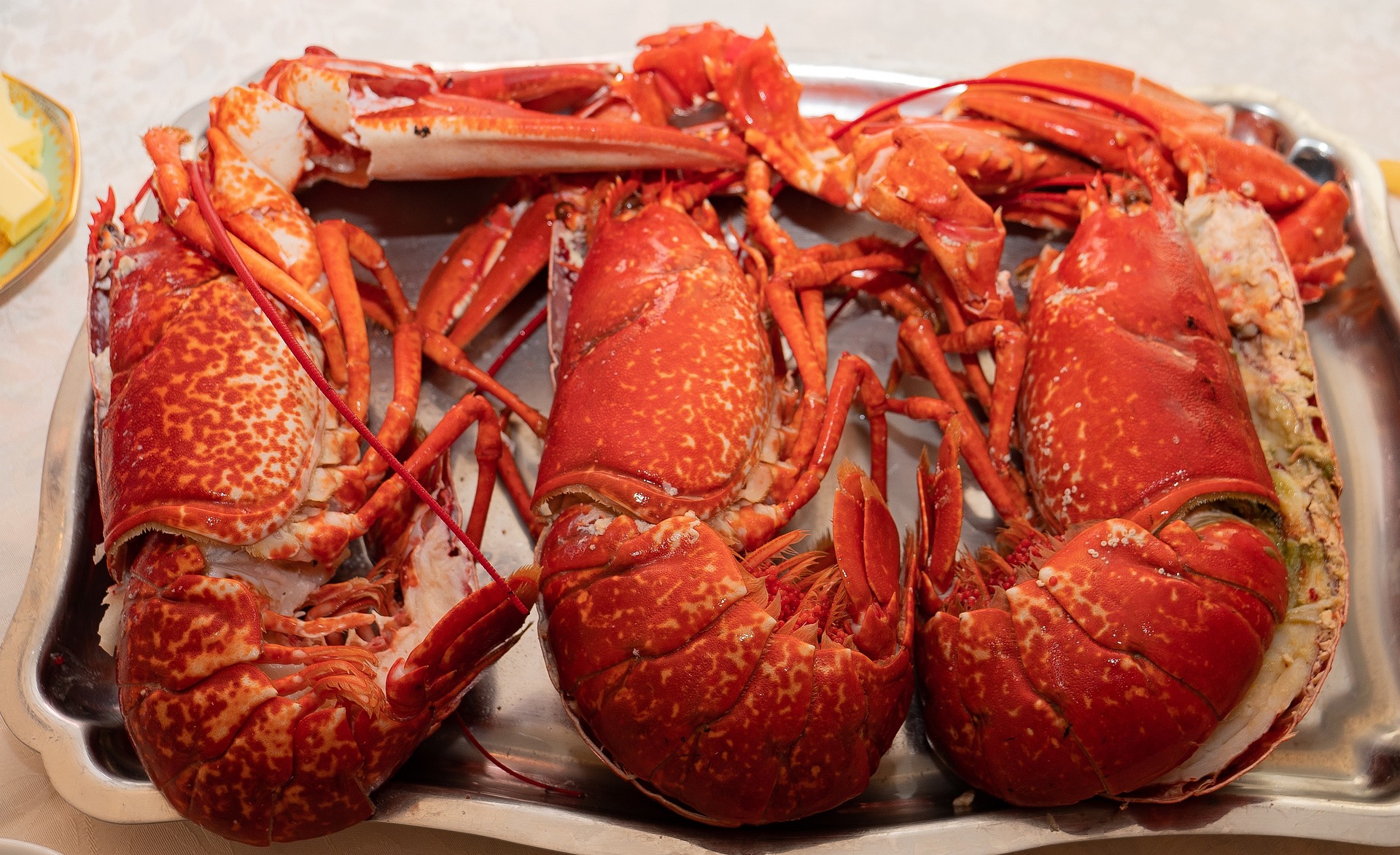 Seafood is such a highly essential and nutritious food to consume. It helps in the development of the brain and also helps to build strong bones. One beautiful thing is that seafood consumption is not limited to any particular location as it is consumed all over the globe.
In addition, seafood is rich in several nutrients. So, consuming seafood is one easy way to eat and stay healthy. Some nutrients in seafood include protein, vitamins A, B, D, and E, thiamine, omega-3 fatty acids, and iron. All these nutrients work together to improve the functionality of our body system, which ultimately helps you live a healthy and happy life.
Amazingly, there are restaurants solely focused on making seafood available to individuals. Considering how delicious seafood is, trying it out would be a fantastic choice.
As a result, seafood is known for its wide creation of businesses worldwide. In simple words, almost every location in the world, including Boston, has its seafood market, with restaurants that provide excellent dishes and meals to be enjoyed during leisure or on vacation.
This article will discuss the best seafood restaurants in Boston and why people love them. Do you wish to know the best seafood restaurants in Boston? Continue reading to discover more.
Check out the 10 Best Seafood Restaurants in Boston USA
Boston is quite famous for its seafood ranging from oysters and clams to lobsters and cod, due to easy ocean access. Below are some restaurants in Boston where you can get a delightful seafood experience:
Located in the financial district of Boston, James Hook & Company offers you the chance to enjoy great seafood as you can quickly grab lunch bites during breaks or drive over after work. The restaurant boasts of a well-experienced culinary staff, thus assuring you of getting tasty seafood as all ingredients are mixed in the right proportions. Here, you get to enjoy lobster rolls, clam chowders, crab cakes, shrimp cocktails, and the best of Bostonian seafood. All you need is to sit comfortably and enjoy your sumptuous, well-garnished meal. Also, due to its strategic location, the restaurant easily attracts a lunch crowd and people from out of town.
Row 34 is one of the best seafood restaurants in Boston. Providing outstandingly fresh seafood is a primary focus of this establishment, and it performs this task brilliantly. With an exquisite menu consisting of foods like fried oysters, crab cakes, lobster rolls, and cider-steamed mussels, Row 34 offers you a variety of options as far as seafood is concerned. You can always get your roasted cod and bucatini together with shrimp and enjoy the excellent taste of this combination. Interestingly, there is also a raw bar where the breezes coming from the Atlantic waters make you get high-class comfort while enjoying a plate of your favorite seafood, which comes not just with flavor but also a good taste.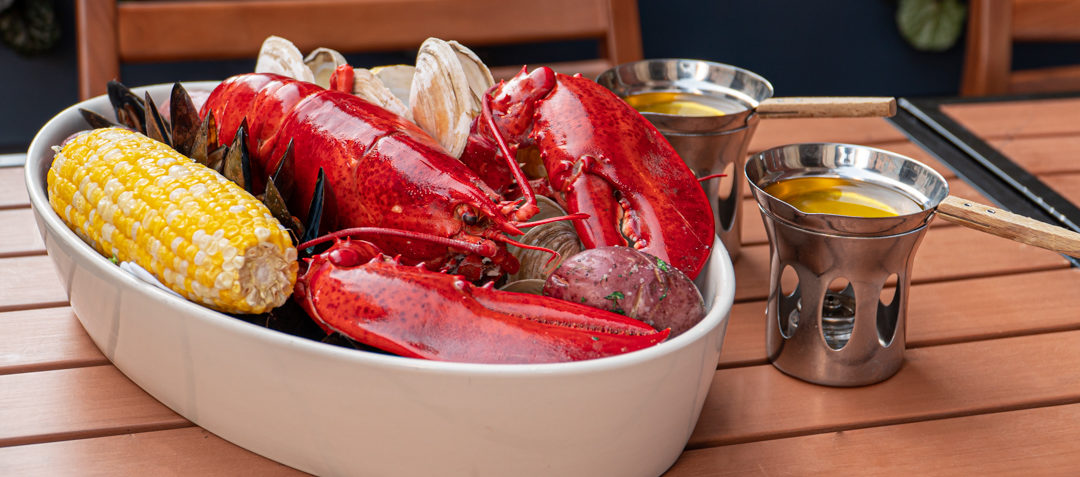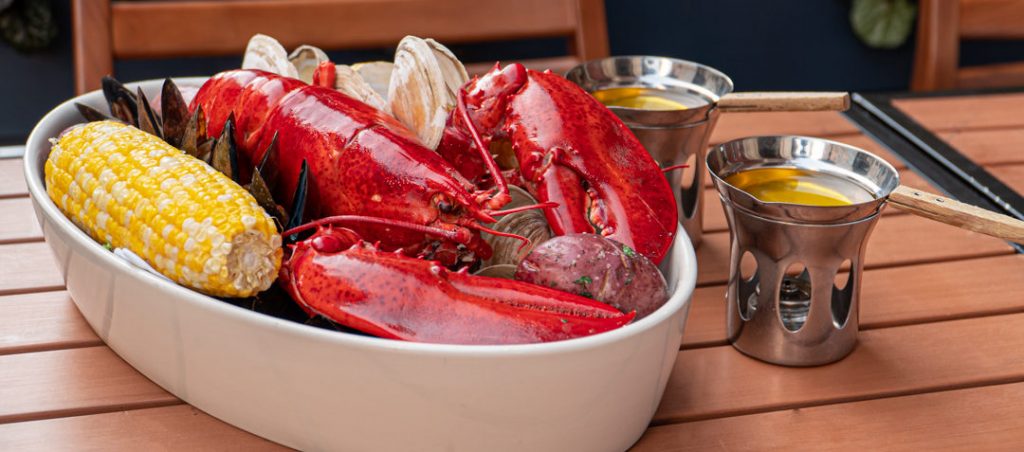 Atlantic Fish Company ranks high among other restaurants as a very successful one with numerous customers. If you have ever anticipated getting a place to cool off in the warmer months, then the Atlantic Fish Company is highly recommended. You get to enjoy both their meals and environment and also try your taste buds with their complete lobsters. Winelovers would also find this restaurant quite remarkable as it offers a long list of different wines, all culminating in making the Atlantic cod so lovely and delicious.
Comfort and luxury are a significant focus of this restaurant as it provides tasty meals and has an intentional arrangement of bar seats so you can eat and drink in style. As a result, Neptune Oyster has, over the years, often been ranked as excellent as far as different magazines and platforms are concerned. If you are a lover of oysters, this is the perfect place for you, as the restaurant offers an impressive selection of east and west-coast oysters. Asides from its excellent lobsters, which are a significant attraction, Neptune Oyster also offers lobster rolls, clam chowder, and seasonal specialties, thus making the restaurant a fantastic seafood spot.
If you are searching for a place to enjoy fresh seafood while in Boston, then the Yankee Lobster is the right place for you. It is one of the best seafood restaurants in Boston. Amazingly, all the seafood available ranging from lobsters to fish and fish fillets is prepared and served fresh. So you can be assured of a great-tasting meal of your favorite seafood at any time of the day. Also, the restaurant offers seafood in clean oil and various cooking options ranging from fried, steamed, boiled, and even grilled.
Legal Sea Foods has wings spread on the shores of Boston and beyond, with other branches in different geographical locations. With a mantra that borders on taste and freshness, the restaurant prides itself on offering fresh seafood all the time. Amazingly, Legal Sea Foods has an extensive gluten-free menu with other tasty items like seafood casserole and cioppino also available. For seafood lovers, your visit to Boston would be incomplete without enjoying your favorite seafood at this restaurant, as it serves delicious and highly exclusive meals. The restaurant is also not hard to locate as it can be found very close to the Aquarium in New England. It is one of the best seafood restaurants in Boston.
Union Oyster House is a very long-existing restaurant that has served not only the occupants of Boston but also strangers alike. Despite the shift in culture and development over time, the restaurant continues to maintain quality as a testament to its uniqueness. At Union Oyster House, you get to enjoy locally produced dishes of different kinds of seafood. You get to enjoy your favorite oyster meal in the dining room or oyster bar and can also sit at the bar and drink cocktails.
Summer Shack is more like an ordinary joint for different kinds of seafood. Regardless, it still rates as one of the best in Boston, as it offers consistently good food and a variety of special meals. The restaurant also has a land lover's menu for people that are not fans of seafood. In addition, Summer Shack comes with a laid-back atmosphere that is people friendly and an oyster bar that takes center space. Its classic lobster or crab cake dish is a simple way to relax from the day's stress.
Island Creek is seen as unique for its operation of a self-oyster farm, which further enhances the massive production of various kinds of seafood. Here, you enjoy an exclusive combination of seafood and a classy wine bar. Also, the restaurant provides its customers with flaky oysters and lobsters, which makes it stand out as one of the best. With classic, delicious meals, attentive staff, and a highly welcoming environment, Island Creek Oyster Bar is a fantastic place to be if you love seafood.
Are you searching for a seafood restaurant with a modern but classic outlook and great-tasting meals? Try B&G Oysters. With over a dozen different oyster types and other meals like stuffed lobsters and fresh fish filets, this restaurant gives you one of the best seafood experiences you can find in Boston. Amazingly, B&G Oyster offers fresh meals at all times, and the service here is orderly and excellent. Also, the restaurant has a backyard patio where you can sit and have a lovely view, especially during summer.
Conclusion
Seafood contains a combination of the different components the body needs, thus making it healthy. Boston is famous for its seafood, so if you are ever in Boston, you should consider trying it out. This article discusses the ten best seafood restaurants in Boston and what makes them unique. Whether you are a resident or a first-time visitor, try out one of these fantastic restaurants and have an exciting seafood experience!