Loans
How to Get Car Loan in Nigeria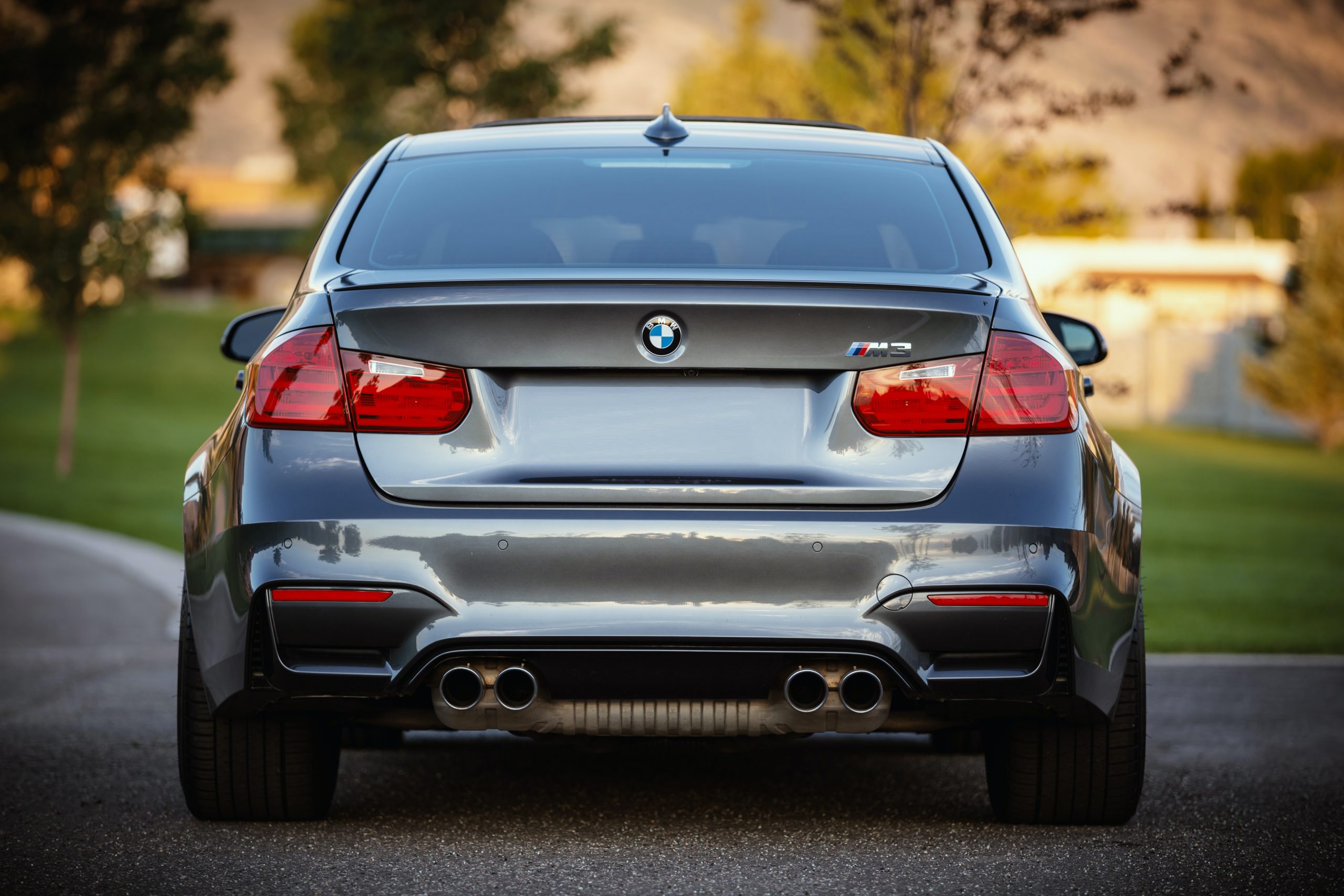 The first time you get the keys to your Car is a thrilling and memorable experience. The joy and convenience of having your Car are incomparable to using public transportation or ridesharing services. Even people who commute five minutes to and from work desire cars.
Everyone, regardless of income level, has at least one ideal Car. Therefore, when planning and sticking to a budget, you must do your homework and shop for the greatest deal possible. After considering all these factors, it is ultimately up to you to select how you will pay for your Car. Unfortunately, the current state of the Nigerian economy means that not all citizens can afford to pay cash for a Car.
Getting a Car loan in Nigeria is not as challenging as you would think. Of course, proper research is required, but if you follow the instructions, you will soon be the proud Car owner and have a loan to pay for it. This piece will educate you on the process of acquiring a car loan in Nigeria and provide a directory of available auto-financing firms operating in the country.
The Basics of Car Loans
A loan is money borrowed from someone or some institution for a certain time and then repaid at the end. A car loan is a kind of secured loan used to finance the purchase of a motor Car.
It is better to get a Car loan, whether it is short or long-term, through a bank or an auto-financing firm. Banks and financial organizations often offer loan terms of up to 5 years.
You'll have to pay interest when you borrow money from a bank to buy a Car. Interest is the amount of money that is paid on a loan regularly at a specific interest rate
The Benefits of Obtaining a Car Loan
Instead of saving up for a Car and waiting years to buy it, you may get a loan and start driving immediately. With a car loan, you may get the Car you want right away, enjoy it right away, and worry about the repayment terms whenever they're convenient.
There are many lenders in the auto loan industry, and they are all vying for your business. This facilitates the availability of several car-loan financing choices and payback structures.
Implications of Obtaining a Car Loan
Loans from several auto-financing companies come with various interest and charge structures. It might be quite challenging to repay the loans from some of these firms because of the outrageous interest rates they ask for.
Loans and auto loans include the risk of non-payment since they have fixed repayment schedules (usually every month or every other month). In addition, interest is applied to the outstanding balance when missed payments increase the total amount owed.
Nigerian Auto Loans: The Application Process
Obtaining a Car loan in Nigeria is not a complex process. However, qualifying for a Car loan is crucial, and after you've done so, you'll be approved for the loan and given the keys to your new ride. So how does one go about being approved for a Car loan in Nigeria?
You should be earning money consistently.
To prove that you can repay the loan as promised, a certain amount of money will need to leave your account every month. You must demonstrate that you can repay the loan, whether you are an employee at a corporation or an entrepreneur. You can't take out a loan as a business owner unless you can prove that you can generate enough profit to cover the principal and interest payments.
The Car finance firm will want to see your most recent bank statement.
It varies from company to company, but the average is between six months and a year. The lender may learn more about your credit history thanks to the information provided in your statement of account. Your chances of being accepted for a Car loan are low if you have worked at your current employer for a month.
When figuring out whether you will be approved for a loan, the sort of organization you work for is a significant consideration. It is easier to secure a Car loan in Nigeria if you work for a large, well-known firm.
After your financial information has been verified and authorized, you will need to take a few more steps to become fully eligible.
Choose the make and model of the car you want to purchase. Knowing what kind of car you wish to buy is a prerequisite for contacting a financial institution for a loan to make that purchase. If you know what kind of car you want to purchase, you can get a good idea of how much you'll need to borrow, and if you change your mind about the make and model, you still have a range to work with.
In most cases, a borrower will be required to put up at least 60% of the total cost of a Car loan, while the lending institution would cover the remaining 40%. A proforma invoice must be obtained from the car dealer to get funding from the financial institution.
You may demonstrate your seriousness about purchasing the car and its price by requesting a proforma invoice.
In addition, you need to obtain auto insurance, which typically costs about 5% of the car's worth. Banks won't work with unaffiliated insurance firms; thus, the financing institution must have a relationship with the insurer.
Contact your account officer and provide the paperwork once you've received and authorized an invoice.
Your account officer will work with you to submit and get approval for any required paperwork.
The funds will be transferred when everything has been completed, and all paperwork is in order.
If the loan is not repaid on time plus interest, the financial institution may take possession of the Car using the spare key they retain.
How to Get Car Loan in Nigeria
Whether a Tokunbo or a brand-new car, purchasing a car in Nigeria is a significant investment for most people and usually necessitates taking out a loan. This is because only a select few Nigerians can afford a car outright without resorting to a loan.
In Nigeria, you may choose from many auto-financing establishments. Most of these lending institutions are either completely separate entities or branches of larger Nigerian banks. You may find several Nigerian auto loan providers listed below.
First Bank of Nigeria Auto Loan:
FBN created this financing program so that you may have the Car of your dreams. Businesses with a Nigerian business registration may also apply for this financing program to buy Cars to conduct regular business. The terms of an FBN Auto Loan are as follows: a maximum loan amount of #15 million, a maximum tenure of 48months, and an interest rate of 22 percent. Visit the First Bank website for more information on this loan product.
Access Bank Group (Car Finance)
The auto loan service is a creation of the Access Bank Group. The company created this solution so its clients could quickly and affordably buy the Cars of their dreams. To apply for this loan, go to their website. Only Cars purchased from the bank's approved dealers are eligible for financing, and the maximum loan term is 48 months.
First City Monument Bank (FCMB Auto Loan)
An example of consumer credit is the FCMB Car loan. It's a way for FCMB clients to get into the Car of their dreams without breaking the bank. The FCMB car loan provides funding between $5000 and $30000. Loan terms may range from 12 to 60 months, with the specifics determined by the Car and the amount borrowed. Visit fcmb for additional information on this kind of financing.
Cars45
Their website serves as a perfect venue for those in the market to unload their pre-owned Cars. In addition, they provide consumers with access to auto loans to assist them in meeting the acquisition cost. This kind of loan is tailored to those with a stable income and can prove it. Their loan terms are capped at 18 months, and their interest rates vary from 28% to 48%, depending on the car you're looking to buy.
Creditville
One of the most well-known online loan marketplaces in Nigeria is called Creditville. To meet their client's diverse requirements, they provide lenient loan terms. In addition to that, they also provide consumers with Car loans. With these goods in hand, they may easily afford the car of their dreams. To apply for a Car loan from Creditville, go to their website. Then, fill out their online application for a Car loan, and a representative will get in touch with you if you are approved.
Auto loans from Creditville cannot be used for business reasons. Therefore, this loan option is restricted to individual usage, just as other similar services.
United Bank of Africa (UBA Auto loan)
UBA is a major player in Nigeria's financial sector. They've progressed up the ranks over time because of their dedication to providing excellent service to their customers. For example, the UBA Car loan program is designed for consumers who want to either trade up to a newer model or buy a brand-new Car.
Conclusion
The excitement of finally becoming a Car owner is unparalleled. Any of the banks or credit unions we've highlighted here should be able to help you get an auto loan and put you on the road to driving the Car of your dreams.
Obtaining a Car loan is one thing, but maintaining it so that you don't waste money on repairs while paying off the loan is entirely different.