Loans
How to Get a Car Loan Approved Today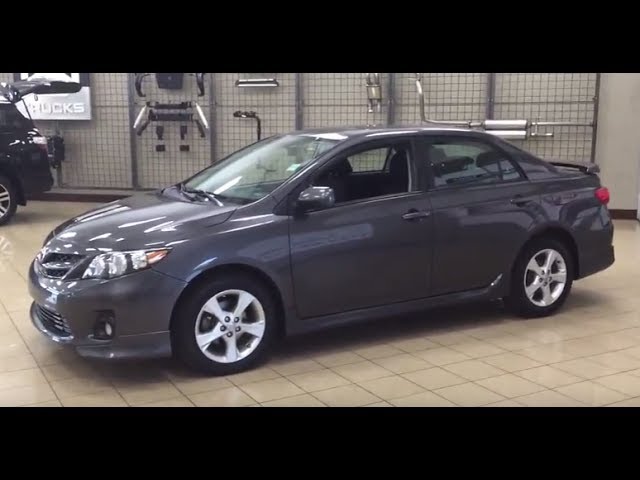 A car loan is a credit borrowed from a bank to purchase a car. The loan is paid back to the Bank with interest after an agreed period. A car loan is often described in some technical languages, some of which are described below :
• Principal:
This is the actual amount borrowed from the Bank.
• Interest Rate:
A percentage of the principal that represents the charges on loan.
• Annual Percentage Rate ( APR ):
APR is a percentage rate that is associated with car loans. Although it is similar to interest rates, it's not entirely the same. The annual percentage rate (APR),  provides a clearer picture of borrowing costs, and some extra fees related to the loan.
• Down Payment:
This is a one-time payment upfront toward the purchase price. The higher the amount used as a down payment, the less the money borrowed and the less the interest and principal that must be paid over time
• Prequalification:
An idea of eligibility for a loan is provided through prequalification. It is to be noted that prequalification doesn't guarantee financing and doesn't take the place of a complete application, although it may help make it faster.
• Lien:
For banks, a car lien is effectively an insurance policy. The Bank wants to ensure they are covered in case you don't repay a loan for a new or used car. They employ car liens to provide themselves with the protection they seek.
The title of the car you buy with a loan has a lien on it until the debt is fully repaid. A lien not only serves as insurance for a lender, but it also enables a bank to seize the vehicle in the event that you stop making loan payments. A lien is the Bank's legal claim or right to property.
• Loan Term:
This is the duration of a loan agreement. It is the estimated period needed to repay a debt in full.
• Loan Payment Schedule:
This is the repayment plan for the loan, starting on the first day of borrowing and continuing until the balance is zero. It is typical for a loan payment schedule to be monthly.
Steps to securing a car loan
Are you seeking information on how to get a car loan approved, the following step-by-step process is effective for getting a car loan.
1.   Verify your credit rating:
It is necessary to check your credit score before you begin because it will affect the loan terms you can receive.
2.   Become qualified:
Although prequalification is optional, it does offer you a general sense of how much you can borrow. You may get started using a prequalification tool with only a few simple inquiries. Prequalification does not guarantee finance, but it might offer a helpful borrowing estimate.
3.   Begin purchasing:
You can start shopping after you know more about what you may be eligible for. You may now look for a car that fits your budget, whether it be online, in person, at a dealership, or at a private sale.
4.   Applying for funding:
It's time to formally submit your auto loan application after choosing a vehicle. This might occur there, or you can apply online and arrive at the dealership with secured finance.
5.   Get accepted
Once your loan application has been accepted, you can get in your car and head out on your next trip.
Places where you can get a car loan
You have a few options if you're looking for a vehicle loan. Some of them are discussed below :
• Banks or credit Unions:
A financial institution like a bank or credit union may offer loans directly to borrowers. This option is straightforward for people who already have a relationship with their banks or credit unions, which occasionally enables you to acquire a higher rate.
Additionally, they borrow money directly from financial institutions rather than using a mediator, so they avoid any additional fees associated with a third party.
• Auto Dealerships :
When purchasing a new or used car, you may also be able to obtain a loan through the auto dealer. This option gives you the advantage of a direct transaction. People whose speed is of major importance can typically finish the entire procedure in one day because they are acquiring the loan and car in the same place.
Additionally, the dealer may present you with several offers from various lenders, giving you extra options. Additionally, car dealers provide special offers to encourage you to take out a loan with them.
But unlike banks or credit unions, they do not directly lend you the money. Instead, the dealership acts as a middleman, negotiating a loan for you with lenders. Due to their fee for arranging your loan, the dealer will likely charge you more than the loan expenses. Due to this, borrowing money from a dealership may cost more than borrowing money from a bank or credit union directly.
Any institution you choose to borrow your car loan from will be your lienholder. Simply put, a lienholder is in charge of your auto loan. Usually, this is the organization from which you first took out the loan; however, your loan could be sold to someone else, in which case they can take over as your lienholder. If you're unsure who your current lienholder is, you can learn by requesting a copy of your car's title certificate from the DMV. This legal record identifies the legal owner of a car.
How to Get a Car Loan Approved Today
You will need to fill out a loan application with details about your financial condition to be approved for a car loan. To ensure a seamless process, you must have the following information available.
Social Security number.
Total income and income sources.
Information on previous debts.
Current and Previous addresses.
Information on one's present and former employment.
The approval process often starts with a prequalification and includes reviewing your credit ratings. Your credit may be softly affected due to this, which has no impact on your credit scores. After you are pre-approved and submit a complete application, the lender will generally run a hard credit check, which could lower your credit scores.
Furthermore, even if you have been prequalified, your loan conditions and approval may vary when you submit a complete application. However, there won't be much of a negative effect on your credit if you complete all of the processes quickly.
Conclusion
Check your credit reports and monthly spending before applying for a car loan to see whether you can afford to pay it back. If your credit isn't the best, you may look into applying with a co-signer or finding lenders who work with consumers with bad credit.
Consider your ability to contribute to a down payment and whether you want to exchange a car to assist in bringing down the overall loan amount. Additionally, find out how optional add-ons like service contracts, credit insurance, or extended warranties may affect the overall cost of your loan if you think you would be interested in them.
Make sure all the documentation is correctly signed before leaving with your new automobile if you decide to get a loan, and always make your payments on schedule.